Smoke's Poutinerie Rock N' Roll Gravy Train Tour: 38 Cities in 36 Days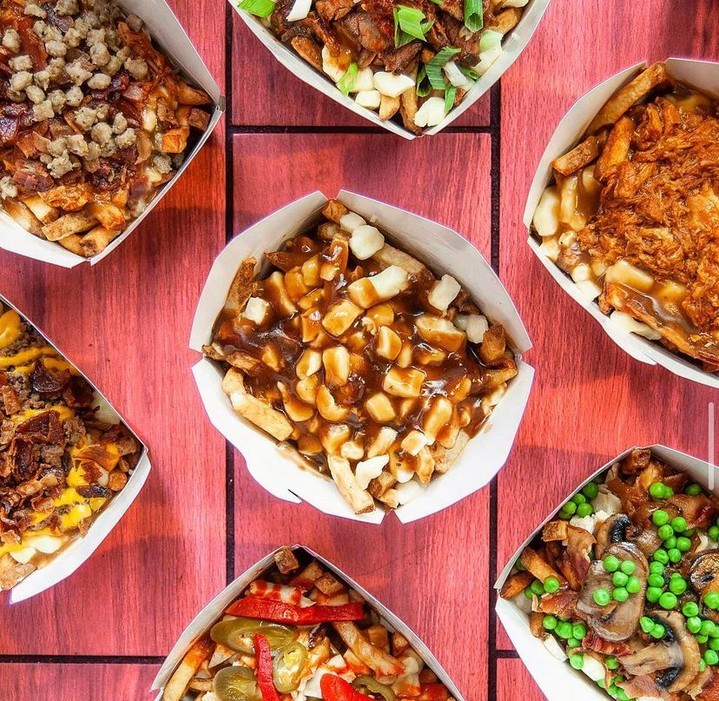 Smoke's Poutinerie is bringing back the Smoke's Poutinerie World Famous Great Canadian Cross Country Plaid Gravy Train Fries Curd & Gravy Weird Wild and Wacky Poutine Eating Tour (SPWFGCCCPGTFCGWWWPET for short) and is FIRED UP, hitting the road for the ULTIMATE Road Trip to bring true joy in the form of Canada's National Dish this summer!
To say thank you to Poutine Lovers for sticking by them during the pandemic, the world-famous Smoke's Poutinerie Rock N' Roll Gravy Train will be travelling coast-to-coast in classic Smoke's Poutinerie style to fill stomachs in major cities and at local Smoke's Poutinerie restaurants across Canada – taking the Brand one step closer on its quest to achieve GLOBAL DOMINATION!
"The last two years have been shit for so many, and although you can't buy happiness, you can get it with Fries, Curd and Gravy; a little artery clogging goodness always puts a smile on my face," says Ryan Smolkin, Chief Entertainment Officer of Smoke's Poutinerie. "It was super important to bring the Smoke's Poutinerie Rock N' Roll Gravy Train back to say thank you to the Fans who stood by us throughout the pandemic and continued to support their local Smoke's Poutinerie. This Gravy Train is for YOU baby, and it's going to be LEGENDARY! We are much more than Fries, Curd & Gravy. We are a BRAND, We are an EXPERIENCE, We are ENTERTAINMENT! Who's ready to board the Gravy Train?!"
With Smoke's Poutinerie Master of Ceremonies, Smolkin at the helm, the 36-day tour will take the Iconic Gravy Train across Canada, starting with the East coast and visiting the weirdest, wildest and wackiest road stop attractions that make this country so great!
Kicking off in St. John's, NL on June 23, the ULTIMATE Poutine Party will hit 38 cities, including a Canada Day event in the country's capital, wrapping up in Vancouver, BC on July 28.
Those looking to curd their enthusiasm, can enjoy a FREE Poutine with Fresh Hand-Cut Fries, 100% Authentic Canadian Cheese Curd and Smoke's Signature Piping Hot Gravy, Curd Sampling Stations (brought to you by Smoke's Poutinerie Gravy Train partner Dairy Farmers of Canada), Epic Prizes, Swag, Party on with some rad Entertainment and see for themselves, "Will It Gravy?!"
Canadians can jump aboard the Rock N' Roll Gravy Train by visiting www.smokespoutinerie.com/tour to find out when the tour will speed into their hometown! #SmokeDoesCanada
Plus, if you catch the PLAID-IFIED Gravy Train, don't forget to snap a photo, share and tag @smokes_poutinerie on Instagram for the chance to WIN Free Poutine!