Recipe: Chocolate & Brie Grilled Cheese with M&M's new Dark Tablet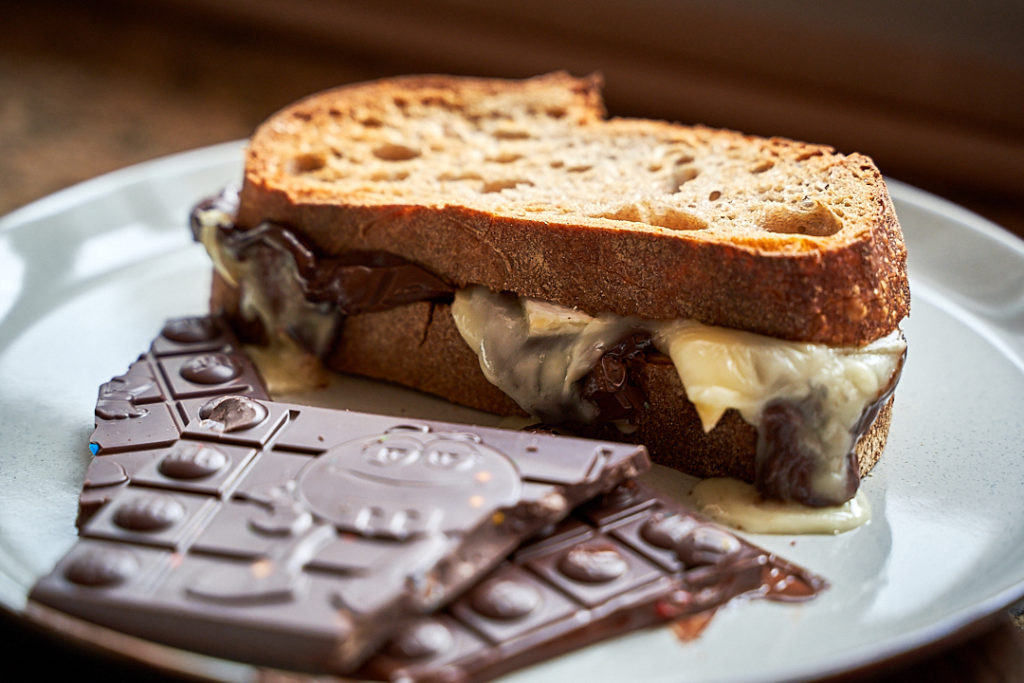 Love dark chocolate? M&M's recently launched the new Dark Tablet, a dark and sweet chocolate bar with colourful mini M&M candies inside. To celebrate the new dark flavour, M&M's has teamed up with Chef Mary Berg, winner of MasterChef Canada Season 3, to developed fun and creative chocolate recipes such as CHOC-cuterie board and chocolate grilled cheese.
It's the most unique and fanciest grilled cheese I've tried. It's an interesting combination of heavenly and gooey brie with rich and sweet dark chocolate. If you love sweet and savoury, you have to try this decadent treat.
Recipe: Dark M&M'S Chocolate Bar & Brie Grilled Cheese
Ingredients
4 slices sourdough bread
3 tablespoon salted butter, at room temperature
100-125 grams triple cream Brie, sliced
1/2 Dark M&M's Chocolate Bar
Directions
1. Place a large non-stick skillet over medium heat and allow it to come up to temperature.
2. Meanwhile, set out the four slices of sourdough bread and butter one side of each. Place two slices of bread butter side down onto your preheated skillet and divide the cheese between them. Break up your Dark M&M'S Chocolate Bar and scatter it on top of the cheese. Top each with a second slice of bread, butter side up. and cook until the bottom is golden brown and the tilling is starting to melt, about 4 minutes. Flip and continue to cook the sandwich until golden brown and the cheese and Dark M&M's Chocolate Bar are fully melted, about 2 more minutes.
3. Cut each sandwich in half and serve immediately for optimal gooeyness!