Purdys Chocolatier's Seasonal Fundraising Program: A Sweet Way to Give Back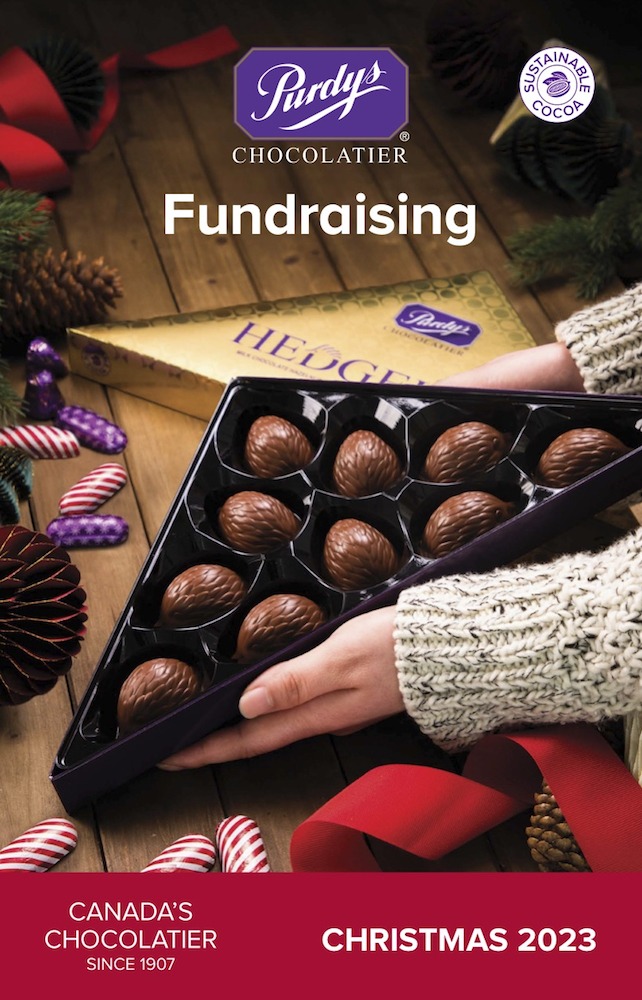 Purdys Chocolatier offers one of Canada's most popular fundraising programs, allowing people to raise money for a variety of causes in their community by selling premium quality chocolate. The program is available during two prime chocolate-consuming holidays: Christmas and Easter.
"We're grateful that Purdys Chocolatier's Seasonal Fundraising program helps people across Canada raise money for meaningful causes, both big and small," says Julia Cho, Director of Marketing at Purdys Chocolatier. "Our customers tell us they love the program because it's trustworthy and dependable, and of course, everyone is thrilled once they receive their Purdys chocolate orders for the holidays."
Community groups across Canada, such as parent associations, sports teams, and schools, have been fundraising with Purdys for years with great success. Canadian Guide Dogs for the Blind (CGDB), for example, relies exclusively on fundraising and donations. Over the last seven years, CGDB has used Purdys Chocolatier's Seasonal Fundraising program to raise funds for guide dog training with great success. In fact, the organization was so taken by the program that they named their first chocolate labrador born in 15 years, Purdy. Purdy has since completed her guide dog training and is now working as a guide dog.
"Fundraising with Purdys Chocolatier has been a game changer for our organization," says Jessie Thornton, Manager of Canine Development and Care at CGDB. "Since we started using their Seasonal Fundraising program in 2016, we've been able to increase our funds raised to train more guide dogs for Canadians in need across the country. Operating exclusively through donations can be challenging, but this fundraising program has been so rewarding and essential to achieving our mission."
Purdys Chocolatier offers over 40 different chocolates in the Seasonal Fundraising catalogue to choose from, including many best sellers like Hedgehogs, Sweet Georgia Browns, and Christmas classics like Peppermint Bark, the Holiday Classics Gift Box, and vegan chocolates.