Provence Marinaside presents Quelle Surprise from March 15 to April 15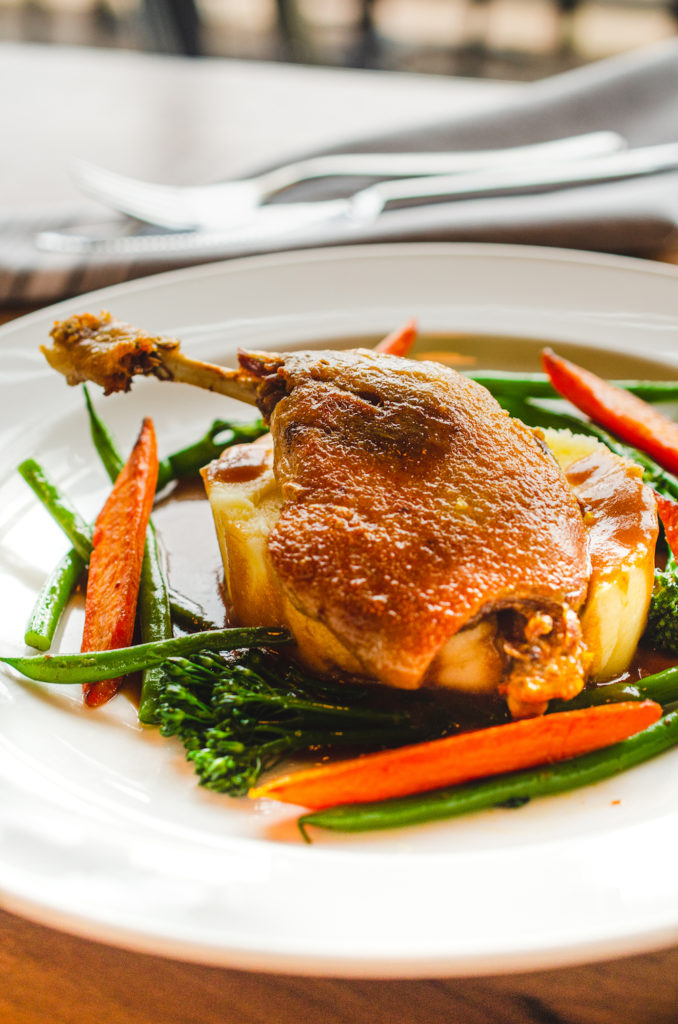 This is still comfort food season. Provence Marinaside's Owner/Chef Jean-Francis Quaglia is craving some of the classic and comforting bistro dishes from his native France and wants to share them with diners in a unique format Provence is calling 'Quelle Surprise' ('What a Surprise'). This special food feature, which will be available only from March 15 through April 15, 2023, is value-priced at $49 for two courses.
What exactly is 'Quelle Surprise' and what makes it a surprise? Each morning Chef Jean-Francis, and his Chef Team, will make a limited number of dishes from a rotating assortment of bistro favourites (see below). "Some days we'll make a dozen orders of a particular Appy and Main and other days, depending on the availability of ingredients and what inspires us, we might make two dozen, or only ten" says Chef Quaglia. 'I won't know until that day what we'll make or how many. So it could be Os à Moelle (Roasted Bone Marrow) and Canard Confit (Duck Confit) one day or Soupe aux Oignons (French Onion Soup) and Daube de Boeuf (Provençal Beef Stew) the next. There's no set order for what dishes we will make, how often they'll be presented or how many will be available each day. I think it's a fun way to keep things fresh and the kitchen brigade gets to make things not normally on the menu.
There will also be a few wine 'surprises.' According to Wine Director Joshua Carlson, "I have a few bottles in one's and two's that I'll open depending on what the food surprises are that day. There will also be a sommelier recommendation for each of the dishes available by the glass. Each glass will be value-driven, French, and limited in availability."
Quelle Surprise will be offered in addition to Provence's regular lunch and dinner menu. The server will inform guests at the table what the 'Surprise' of the day will be. Once that day's set of dishes are gone, they're gone.