Parq Vancouver's Honey Salt unveils new Immersive Beekeeping Experience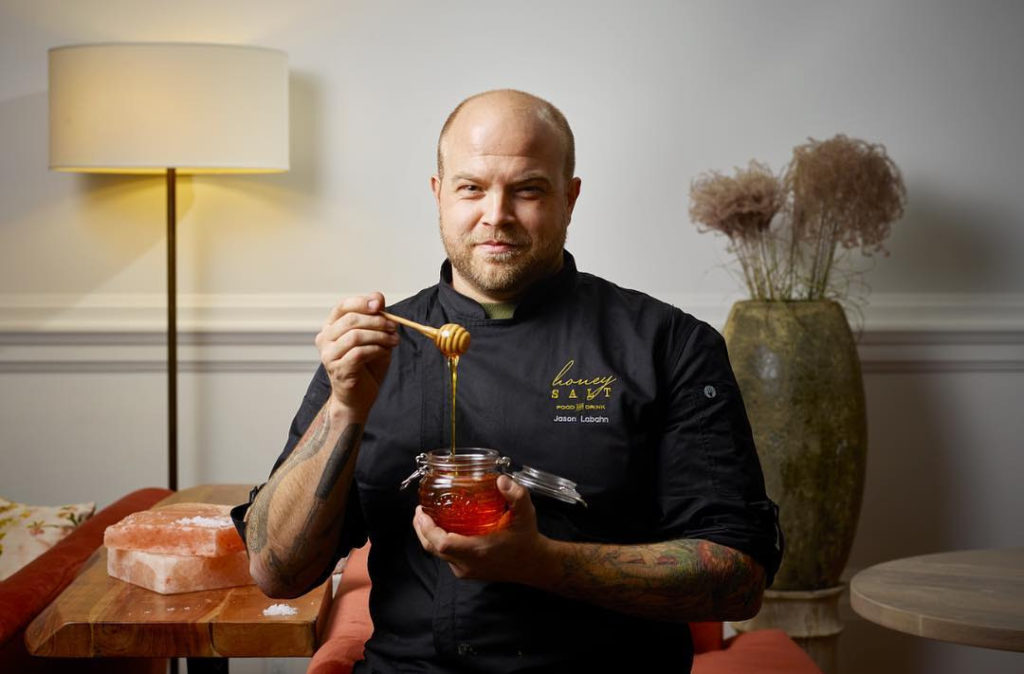 Just in time for World Bee Day, Parq Vancouver's Honey Salt announces partnership with Hives for Humanity, a Vancouver non-profit organization that inspires people and communities to make social impact through beekeeping.
Together, Parq Vancouver, Honey Salt and Hives for Humanity have launched a beekeeping workshop set to take place on Saturday, May 25 from 1:00 pm to 4:00 pm. The $88.00 ticket price includes a two-part experience, beginning with a Hives for Humanity honey-infused three-course lunch set around a harvest-style table at Honey Salt. Guests will taste their way through a family style menu, specially curated by Parq Vancouver's Culinary Director, Jason Labahn; and then explore to a nearby community garden for an immersive beekeeping experience. A portion of workshop ticket proceeds will provide meaningful work to residents of the Downtown Eastside. Limited tickets are available.
Upon arrival at the garden, attendees will suite up in a fully protective bee veil and begin their educational journey. An interactive discussion with Hives for Humanity's Beekeeper, Sarah Common will take place while guests tour the hives and participate in a raw, local honey tasting.
"Hives for Humanity was one of the first local producers that we connected with in the opening of Honey Salt," said Jason Labahn, Culinary Director at Parq Vancouver's Honey Salt. "It is so exciting to see this workshop come to life now that bee season has arrived! Honey Salt gets a lot of inspiration from passionate people in our community and we jump at any chance to work together and share our passions and stories through our food."