Otherworldly chocolate treats from Mon Paris Pâtisserie deliver the perfect bite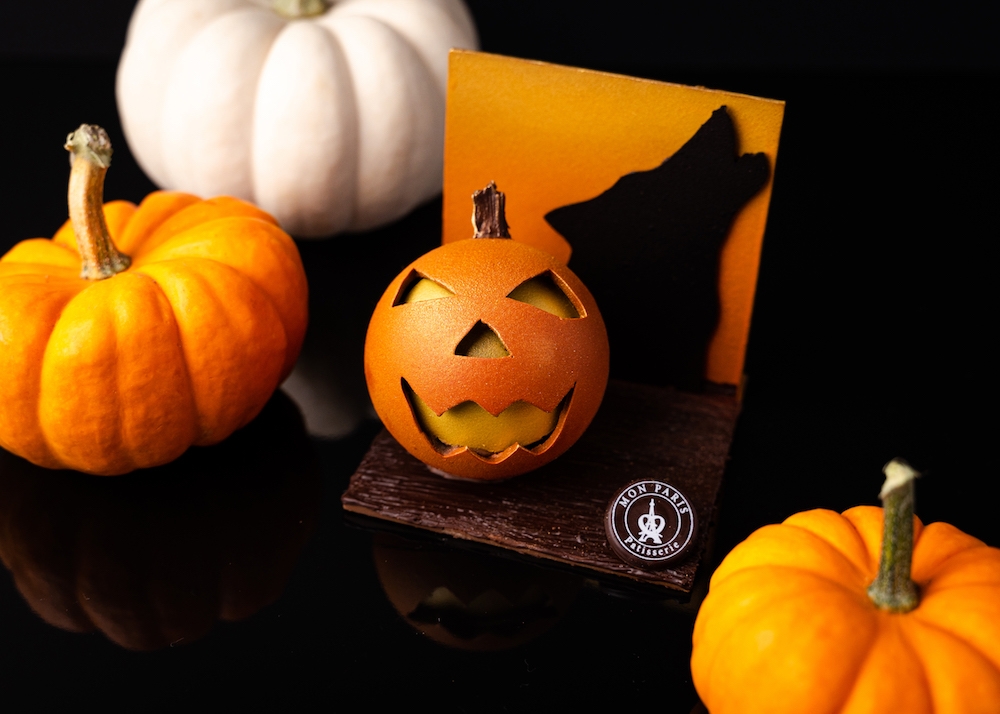 Mon Paris Pâtisserie resurrects seasonal favourites, tempting trick-or-treaters with sinfully delicious hallowed chocolates. Shop in-store or online for irresistible milk chocolate Jack-o'-lantern lollies ($4) filled with bewitching pumpkin spice caramel, and charming Jack-o'-lantern statues ($25) enchanted with a howling wolf silhouette and a signature caramel truffle. These spellbinding chocolate showpieces are haunting the shelves of this Burnaby shop for a limited time.
Mon Paris Pâtisserie's 2022 Halloween offerings are available now at Mon Paris Pâtisserie (4396 Beresford St., Burnaby). Orders for spooky treats, plus cakes, macarons, and chocolate boxes can be placed online at monparis.ca/monparis-shop, in person at 4396 Beresford St., Burnaby, or by phone at 604-564-5665.