OROLO Restaurant Opens in Penticton on March 23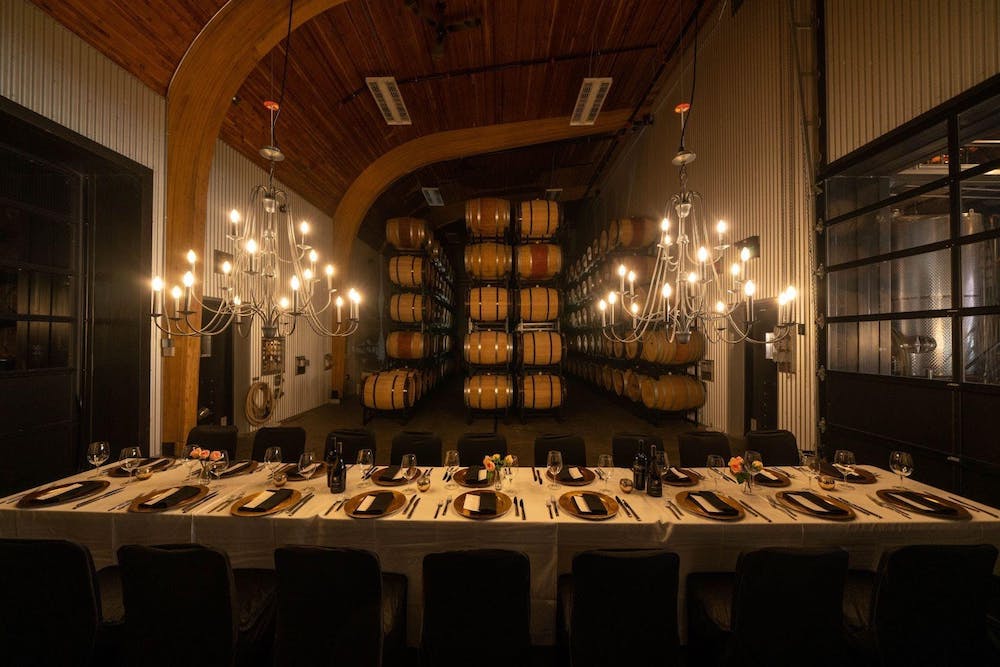 OROLO, an exciting new restaurant and cocktail bar at 361 Martin St., is designed around providing connections. Connections to and between diners, to the beautiful place the winery team calls home, to special shared moments in time.
Named for horology, the study of time, OROLO offers elevated, elegant cuisine in a relaxed, comfortable environment. The refined atmosphere marries the echo of a historic theatre with the modern touches of gold, quartz, and warm wood. The mirror-backed cocktail bar adds a vibrant touch and ever-shifting backdrop that allows diners to feel the energy of the space and the connections being made while enjoying an inspired dining experience. At the core of OROLO's ethos is the commitment to supporting local farmers, producers, and purveyors, as well as a focus on top quality dry-aged steak offerings.
Opening with a live music performance over dinner on March 23, OROLO is open for lunch, dinner, and one of the Okanagan's best happy hours.
Diners will love the menu and its hyper-local focus; noting that local can also mean luxurious, with dishes like dry-aged BC Ribeye and Canadian Caviar on the menu. For those who need something a bit more casual, dishes like Steelhead Trout, Lentil + Chickpea Fritter, or the beloved TIME Original Burger will tick that box. Some of the seasonal partners include Okanagan Grocery, Mikuni Wild Harvest, Organic Ocean, Acadian Sturgeon and Caviar Inc., Two Rivers Meats, Plot Twist Farms, What the Fungus, Unearthed Organics, and Claremont Ranch Organics.
On the beverage menu, naturally there are OROLO's cousins, the Chronos and McWatters wines, which are cast among a menu featuring more of BC's best wines. Rounding out the beverage list is a lineup of classic and creative cocktails, such as the PenMar-tini, Smoked Old Fashioned, or the TikTok famous Negroni Sbagliato.
Culinary director Kirk Morrison, executive chef Damian Cole, sous chef Dan Vichitthavong, restaurant manager Tom Swope, and the entire OROLO team is excited to show you the space and menus at the South Okanagan's newest restaurant showcasing local farmers and suppliers that pair perfectly with local wines.