OREO x Nintendo Collab Featuring Limited-Edition Super Mario Cookies & Challenge To Defeat Bowser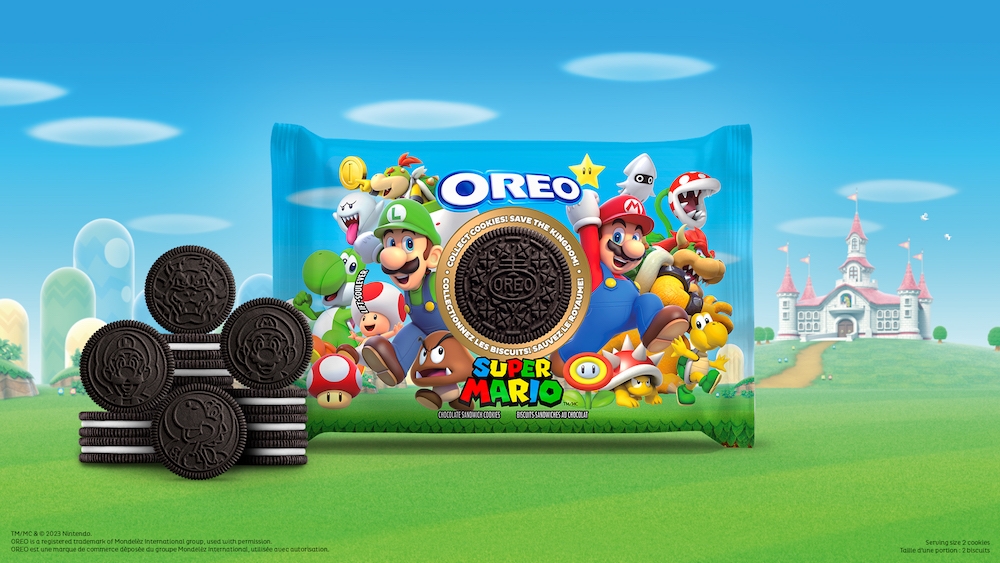 "Here we go!" Get ready to embark on an epic adventure with OREO's most exciting partnership yet – a power-packed collaboration with Nintendo to bring fans a limited-edition pack of cookies inspired by the world of Super Mario.
Available nationwide starting early July at www.OREOxSuperMario.ca, the limited-edition OREO x Super Mario cookies include 16 unique embossments featuring Super Mario characters and Power-ups, including fan-favorite heroes Mario and Luigi, a Super Star, coin, and even the baddest enemy of them all, Bowser.
But be warned, fellow adventurers, these classic Double Stuf creme packs are filled at random and do not necessarily contain cookies with all 16 embossments. In fact, Bowser-embossed cookies will be the hardest to find!
But the fun doesn't stop there! Fans may also notice Princess Peach is missing from the cookie embossments altogether. While she is away, the OREO brand is calling on fans to help stop Bowser from taking over the Mushroom Kingdom by collecting cookies and participating in a mission to defeat Bowser on social media.