Notch8 at Fairmont Hotel Vancouver Launches Lunar New Year Inspired Afternoon Tea: January 6 – February 19, 2023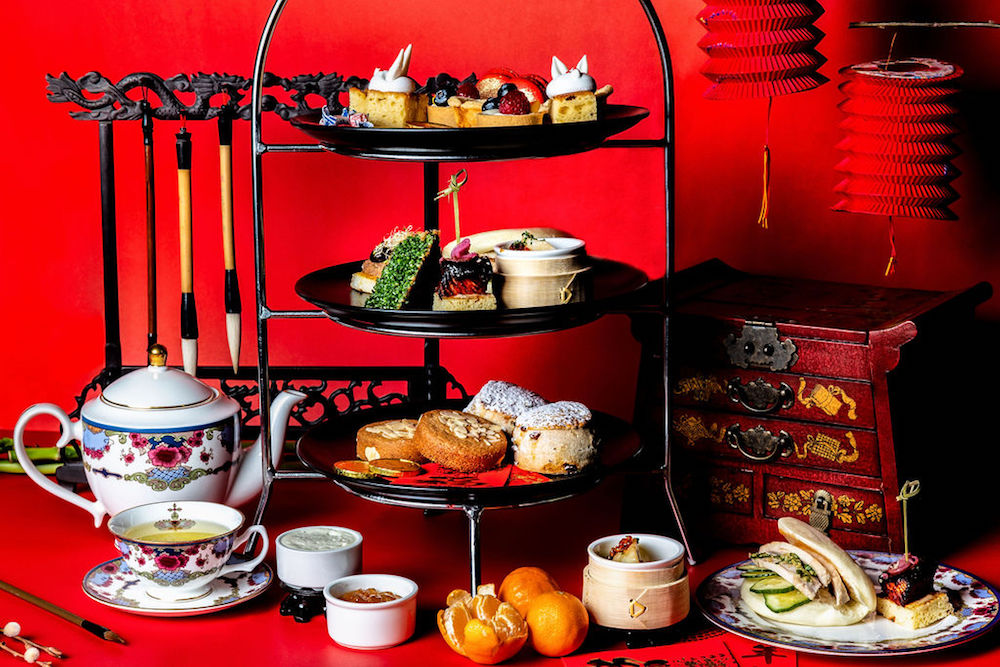 Vancouver's beloved Afternoon Tea destination, Notch8 at Fairmont Hotel Vancouver, will launch its next themed Afternoon Tea service in celebration of the Lunar New Year, beginning on Friday, January 6, 2023.
Fairmont Hotel Vancouver has a long-standing tradition for Afternoon Tea, and Notch8's next iteration, led by Head Chef Danai Hongwanishkul, celebrates the beginning of a New Year and renewal of hope and prosperity. Notch8 has partnered with Vancouver-based Koncept Designs to continue to transform the tea room décor by bringing the theme to life, setting the backdrop for a delicious tea service. Throughout the Lunar New Year Afternoon Tea season, eight lucky winners will receive a 'Golden Ticket' in a red envelope, ranging from complimentary tea for two, to an overnight stay at Fairmont Hotel Vancouver and more. Specialty cocktails in partnership with The Macallan, and wines are available as optional add-ons to the experience.
The Lunar New Year Afternoon Tea will be available from Friday, January 6 through Sunday, February 19 with seatings held at 11:00 a.m., 1:00 p.m., and 3:00 p.m. The special Lunar New Year Afternoon Tea Menu is available for $69 per person ($34.50 for children 12 and under), and begins with a selection of Fairmont's LOT 35 Tea, along with sweet and savoury bites such as Chilled Char Siu Sablefish on Milk Bread, Typhoon Shelter Prawn Toast with mandarin orange aioli, Pork Dumplings, Foie Gras Turnip Cake with pork floss, Hainan Chicken Steamed Bao, Egg Custard Tart, Red Bean Macaron, and a special red envelope with chocolate coins.
Reservations
The Lunar New Year Afternoon Tea at Notch8 is available Thursday through Sundays from January 5 through February 19 with three seatings available at 11:00 a.m., 1:00 p.m., and 3:00 p.m. Reservations are now available and can be made online.