New Fresh-Hop Hommelbier Debuts at Main St. Brewing this Friday!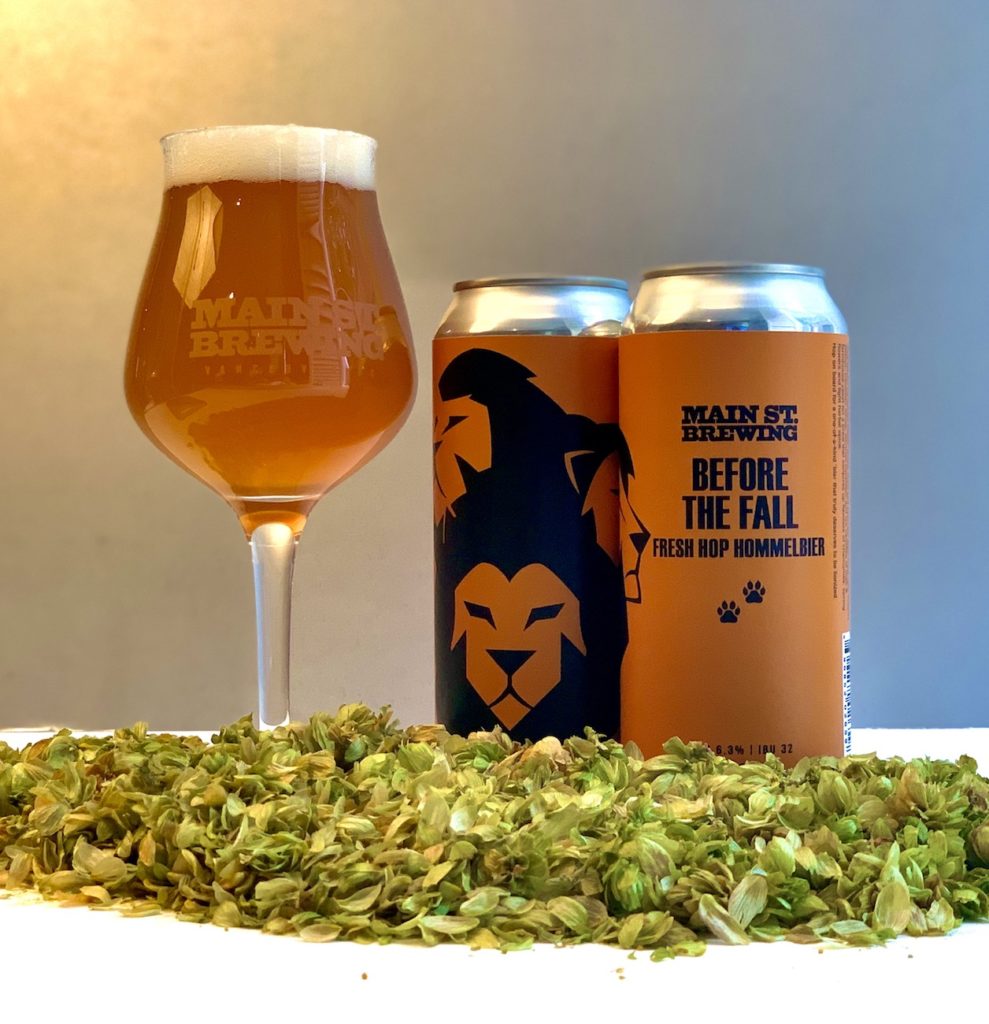 Main St. Brewing's new 'Before the Fall' Hommelbier makes its debut in the Main St. tap room and select local LDB and private stores this Friday, Sept. 3
This saison combines Pahto, Czech Saaz and fresh BC Saaz hops from Pemberton's Myrtle Meadows Farm with Belgian pilsner, Canadian wheat, German Carafoam and rye varieties of malt & farmhouse yeast for a brew that conjures up flavours of chamomile, spring flowers and light herbal spice. Hop on board for a one-of-a-kind 'bier that truly deserves to be lionized.'
Main St.'s head brewer Azlan Graves sourced 150 lbs of fresh Saaz hops from Myrtle Meadows (located in the heart of the picturesque Pemberton Valley) to create this limited-edition brew that celebrates the very best of the fresh-hop harvest.