Moxies: new 'Delicious is in the Details' brand identity and menu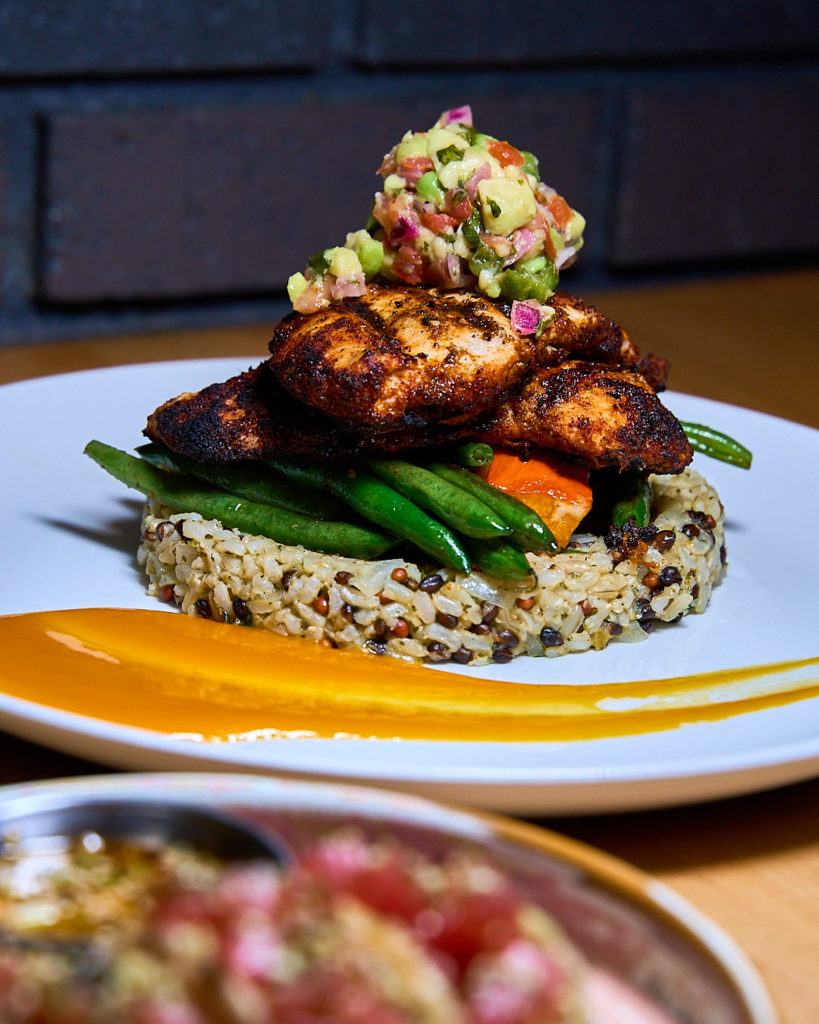 This autumn, Moxies got a major brand overhaul with a new name, logo, and appearance and launched the 'Delicious is in the Details' campaign. Moxies Head Chef Brandon Thordarson has elevated the whole menu to emphasize handcrafted food and drinks made with fresh ingredients.
My favourite signature dishes are:
Chipotle Mango Chicken – smokey, chipotle rub, sprinkled on Canadian seasoned chicken – grilled to juicy perfection. It is set on a fluffy bed of ancient grains then top off with fresh salsacado, hand-diced pico de gallo and ripe avocado. Mango puree elevates this sweet meets spicy dish.
Roasted Tomatoes and Whipped Feta – baby gem tomatoes slowly sautèed with fragrant garlic. It is plated with creamy, hand-whipped Macedonian feta with fresh dill and parsley along with seeded artisan bread.
Tiny Tuna Tacos – 3 tacos with diced ahi tuna in crispy wonton shells with guacamole & sesame soy dipping sauce.
As part of the improved guest experience, all Moxies locations will be renovated and will include new design elements such as local artwork, clean architectural features, contemporary furniture and an enhanced bar area.