Mother's Day Brunch at Bruno Restaurant, Versante Hotel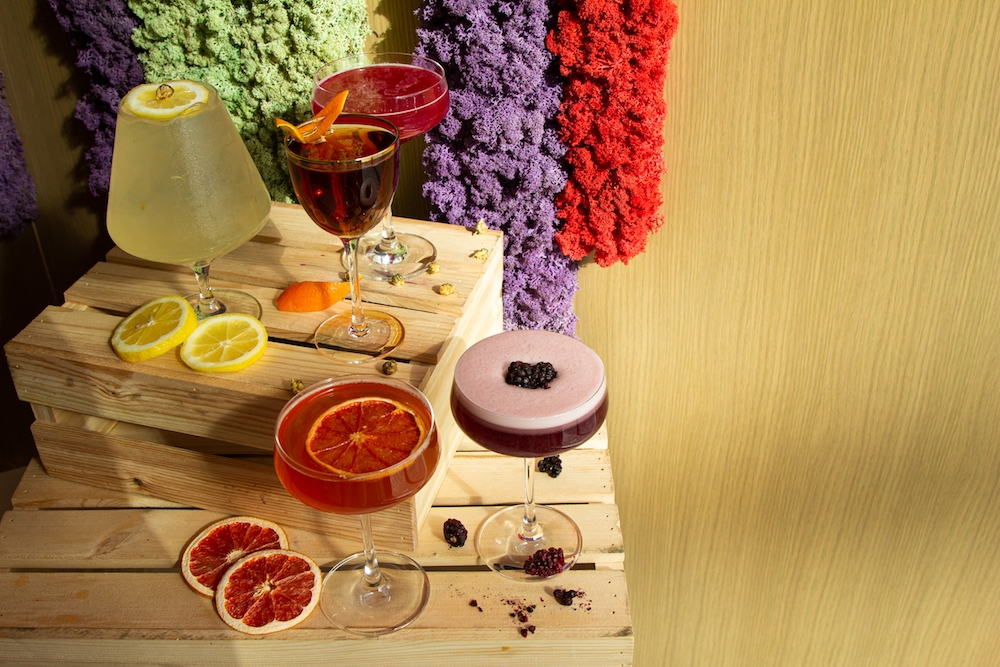 Known for its colourful, high-impact sharing plates and signature dishes that are as gorgeous to look at as they are to taste, BRUNO Restaurant at Versante Hotel brings its luxe touch to new offerings.
Mother's Day Weekend Brunch
On Saturday, May 13, and Sunday, May 14, a chic and abundant Mother's Day Brunch will delight not only Mom but everyone at the table, with its elegant spins on classics. The family-style set menu starts off with market pastries, including two types of croissants, plus scones and cinnamon buns. BRUNO's seafood experiences are a culinary signature, and this brunch features a seafood platter of West Coast oysters, mussels and clams; salmon two ways (gravlax and smoked) with dill mascarpone; prawn cocktail; and truffle lobster dip. The favourites are all here, too: spring Eggs Benedict with smashed avocado and basil hollandaise; juicy, slow-roasted prime rib and tater tots in an elevated spin on breakfast hash; and heaping helpings of a lavish chopped salad, Fraser Valley sausage and double-smoked bacon. As sweet as a mother's love, BRUNO's brunch desserts include mango pineapple cupcakes, limoncello tart, and raspberry financier cakes made with locally-farmed lavender. A roaming mimosa cart will also be available for those who wish to toast the guest of honour! 11 am to 3 pm. $89 per person. (Mimosas are extra.)
Prime Rib Sundays
On any given weekend, bring the family together at one of BRUNO's cozy booths and tables for Prime Rib Sundays. Spice-rubbed, slow-roasted prime rib comes with your choice of two side dishes and a sauce. Select from steakhouse classics like chopped salad, sautéed BC mushrooms, roasted garlic mashed potatoes or truffle smashed potatoes. Vegetable lovers can choose from lemon garlic roasted broccolini, maple balsamic roasted carrots or crispy Brussels sprouts. Saucy red wine jus, green peppercorn sauce or basil pesto make perfect accompaniments. 5 pm until sold out. $39 for an 8-oz, $49 for a 12-oz or $60 for a 16-oz serving (all prices per person). Couples can choose Prime Rib for Two for $88 (one 20-oz serving of prime rib, two sides and a sauce).
Reservations are recommended: sevenrooms.com/reservations/brunoatclubversante or call 604.242.2750.
Club Versante Cake Program
Pastry Chef Vitalii Smyrniahin brings global experience in melding high design and delicate culinary techniques into extraordinary cakes, available to enjoy at any of Club Versante's venues or to take home in bespoke cake boxes. Chef Vitalii's entremets-style cakes are available in two sizes and a range of seasonally-inspired flavours. This spring, triple-berry cheesecake, mango strawberry cake with whipped vanilla ganache, or coffee chocolate cake with soft caramel will make your next dessert or occasion truly special. Four-inch cakes range from $35-$45 and seven-inch cakes are $65-$75. Email [email protected] to place your order.