McDonald's iconic burgers get a juicy makeover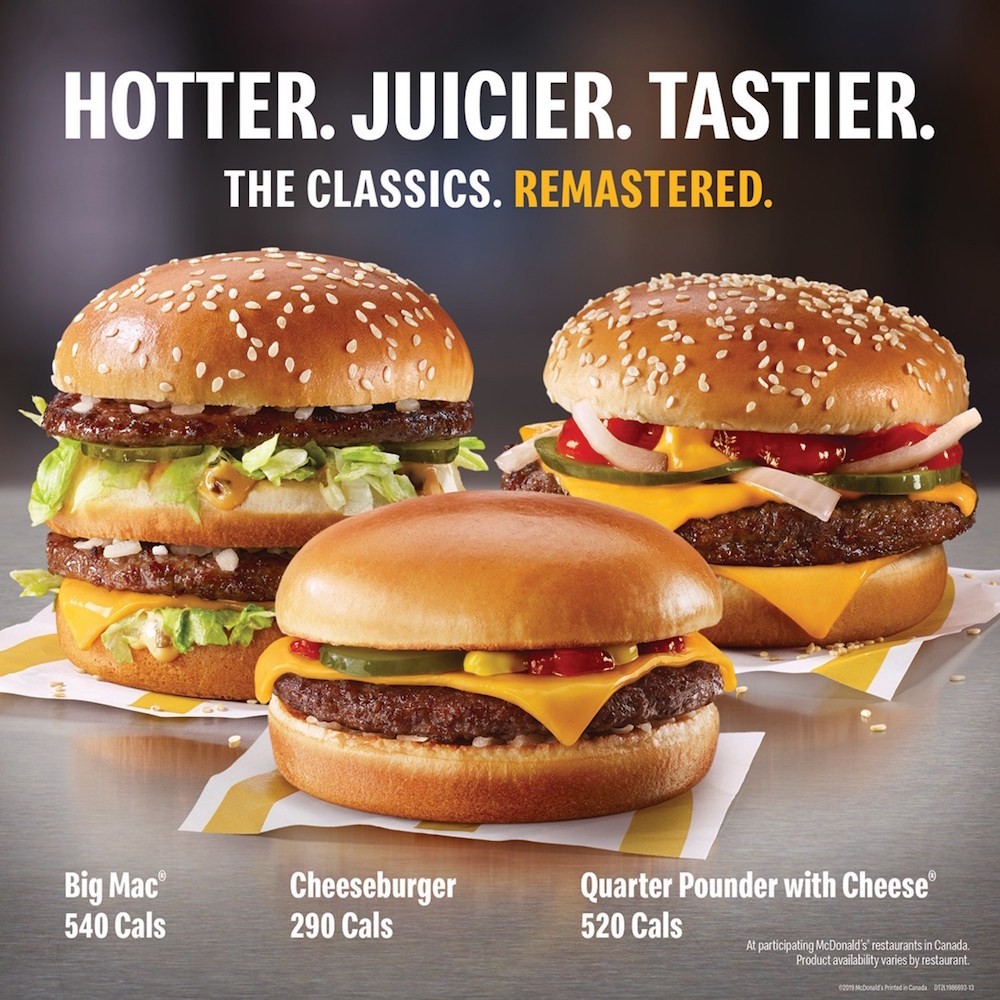 McDonald's Canada has a lot to say about beef. And as one of the country's largest burger restaurants, they're changing up their legendary lineup of burgers for the better. That's right – your next Big Mac, Quarter Pounder or Cheeseburger will be hotter, juicier and tastier the next time you choose McDonald's.
From pasture to grill, it's the classics remastered – marking the next evolution of McDonald's journey to offer guests the very best burger, every time.
What's changed:
– 100 per cent Canadian beef patties now cooked in smaller batches for hotter and juicier beef
– Storage changes for fresher and crisper produce
– Onions added directly on the patties on the grill to intensify flavour
– More of the legendary Mac Sauce applied on Big Macs
– New bun recipes for warmer buns
From August 13-19, 2019, McDonald's is offering a $3 Big Mac at participating McDonald's restaurants across the country, to encourage Canadians to taste the difference in this remastered classic beef burger.