Make Delicious Iced Coffee at Home with the Keurig K-Iced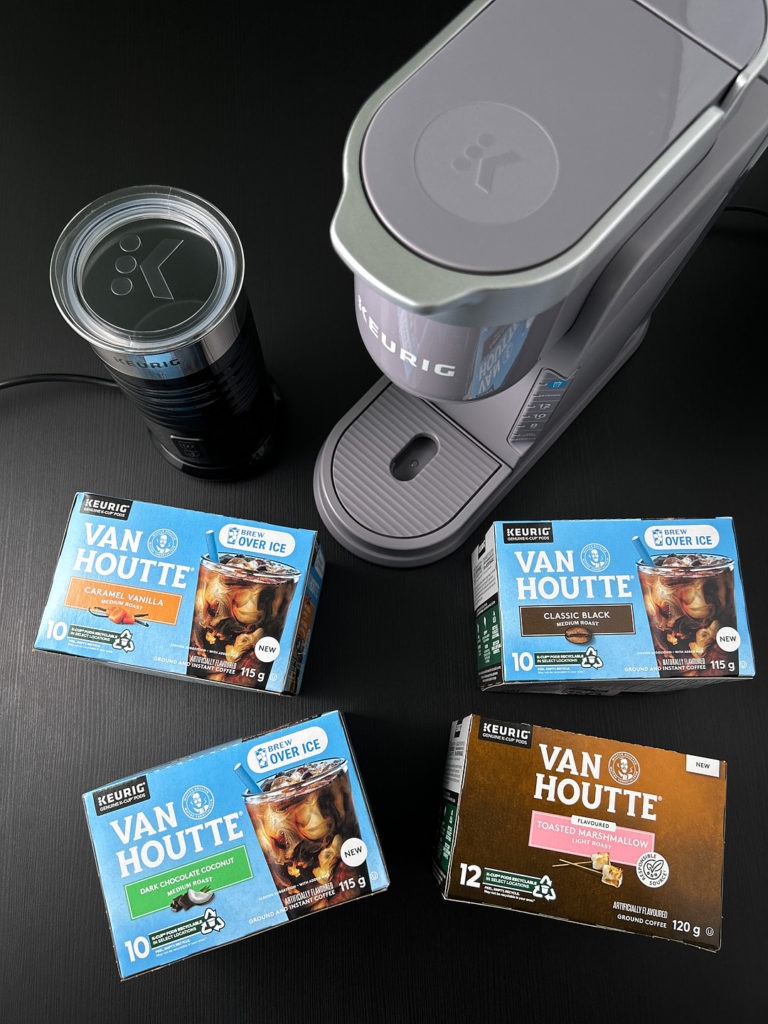 If you're a fan of iced coffee, you know that it can be tough to make a good cup at home. The coffee often tastes watered down, or the ice melts too quickly and makes the coffee too weak. But with the Keurig K-Iced Single Serve Coffee Maker, you can easily make delicious iced coffee at home that tastes just like it was made at your favourite coffee shop.
The K-Iced coffee maker has a Brew Over Ice feature that automatically adjusts the brew temperature, starting hotter to extract the full flavour of the coffee grounds, then cooling down to minimize ice melt. This results in a vibrant, balanced, and flavorful cup of coffee that never tastes watered down.
The K-Iced coffee maker features a 42 oz removable reservoir, so you can brew multiple cups of coffee without having to refill it. Plus, it has a removable drip tray that accommodates travel mugs up to 7″ tall, so you can enjoy your iced coffee on the go.
The K-Iced Coffee Maker is compatible with all K-Cup pods, including the new ICED K-Cup pods which are specially crafted to stand up to ice and come in delicious flavours like Van Houtte Classic Black, Caramel Vanilla and Dark Chocolate Coconut.
The Keurig K-Iced Single Serve Coffee Maker is a fantastic brewer for anyone who loves iced coffee. It's easy to use, makes delicious coffee, and is compatible with a variety of K-Cup pods.