Juke Fried Chicken Celebrates National Fried Chicken Day on July 6 by Offering Half-Priced Chicken Sandwiches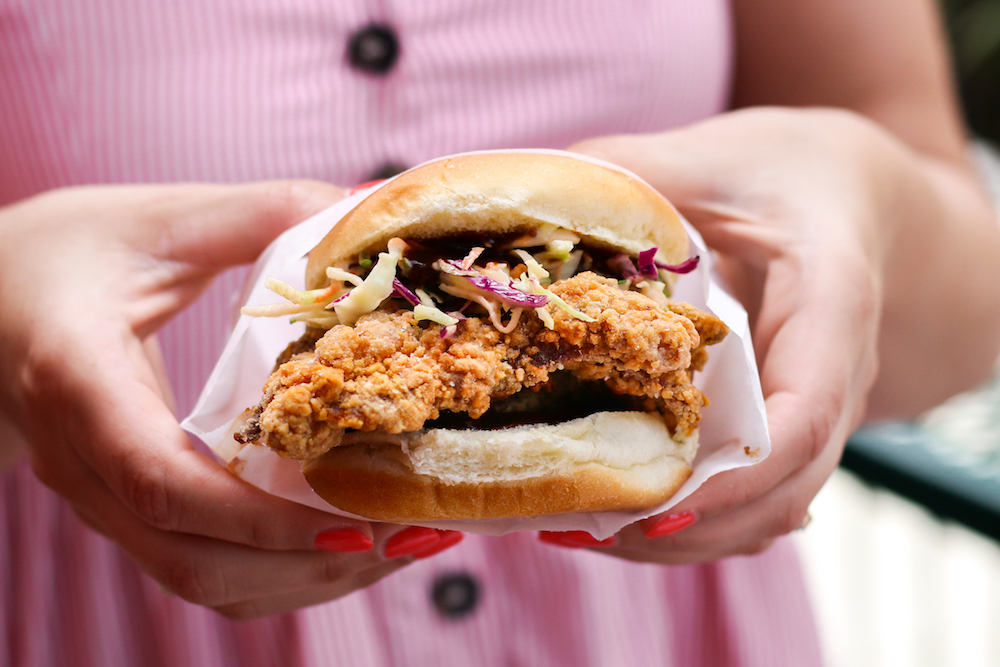 Juke Fried Chicken will give chicken lovers plenty of good reasons to cross the road by offering its popular chicken sandwiches for half-price ($3.25) on National Fried Chicken Day, Saturday, July 6.
Available for dine in or take-out at both Juke's original Chinatown location (182 Keefer St.) and 'Little Juke' outpost in the West End (1074 Davie St.), Juke's signature sammies feature its always gluten free southern-fried chicken marinated for 24 hours in buttermilk and garnished with house-made barbecue sauce and slaw. Due to extreme popularity on last year's National Fried Chicken Day, there will be a limit of 10 sandwiches per guest.