It's back! Grab a free Slurpee on 7-Eleven Day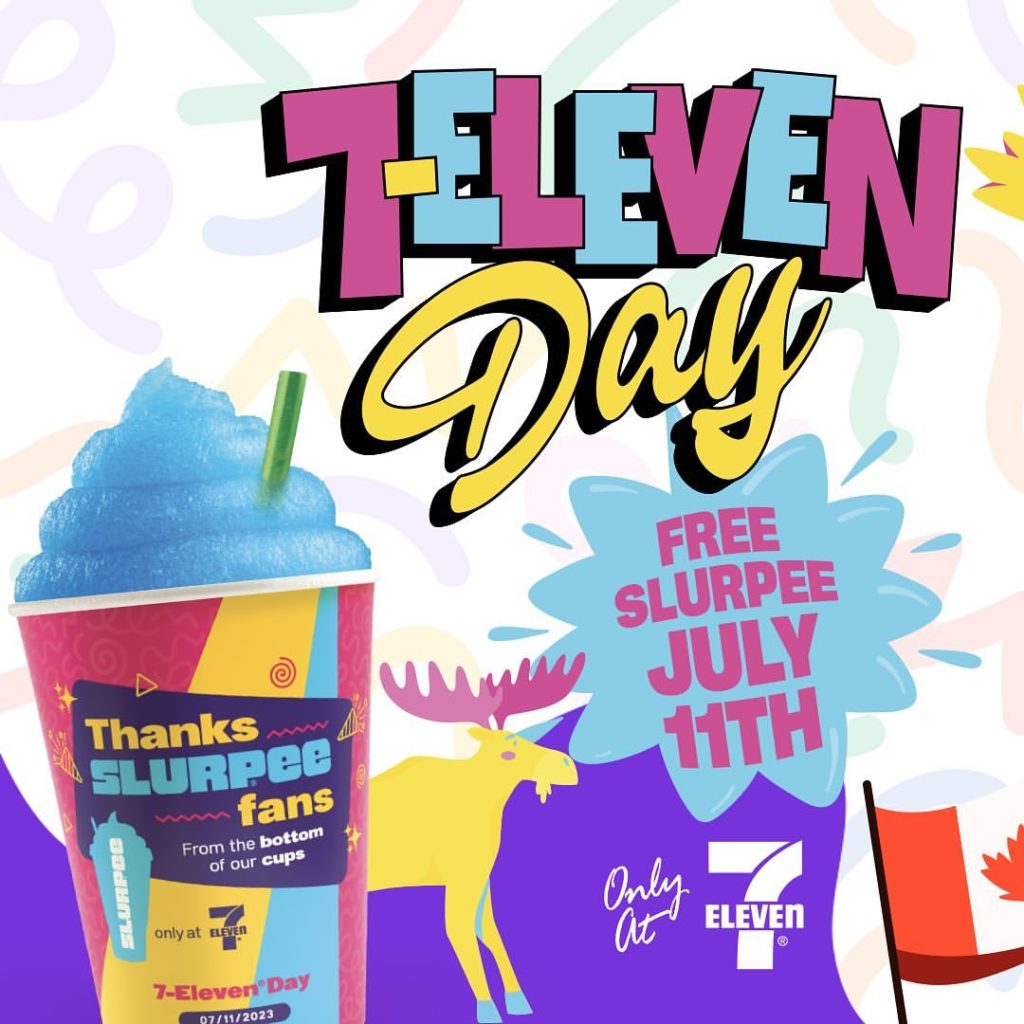 Mark your calendars because it's time to celebrate 7-Eleven Day with a free small Slurpee!
On Tuesday, July 11th, Slurpee fans can stop by their local 7-Eleven or order delivery via 7Now to get a free small Slurpee. Whether you're the biggest Slurpee fan or new to the Slurpee world, this is the perfect chance to cool down with a Slurpee from 7-Eleven Canada.
And for those that want to enjoy Slurpee all year, simply posting on TikTok or Instagram with the hashtag #SlurpeeFreezeTheMoment while following @7ElevenCanada and @SlurpeeCanada will give them a chance to win free Slurpee for a whole year.