Frying Pan Opens In Vancouver's West End On September 24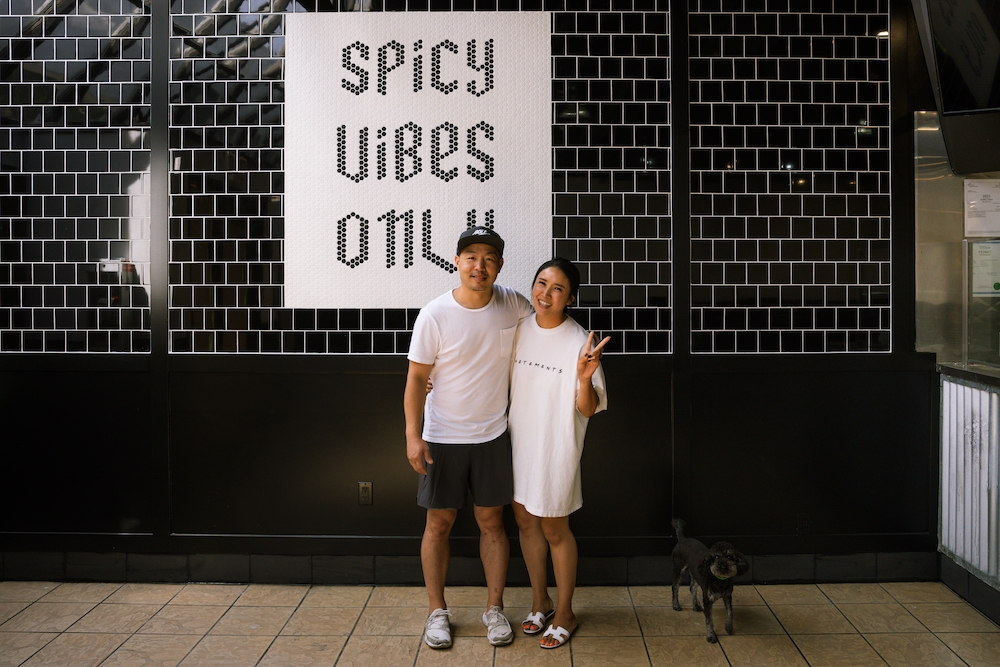 Frying Pan Chef-Owner Jacob Jung and Co-Owner Sunny Jung are celebrating the fifth anniversary of their beloved food truck by bringing their signature style of Korean street fare to a brand-new brick-and-mortar HQ at 1101 Denman Street on Saturday, September 24.
To celebrate, the Jungs will offer their crowd-favourite Classic Crunch Chicken Sando (fried boneless thigh, slaw, house mayo) for just $5 each to the first 100 guests at the new location (limit of one sandwich per customer) beginning at 11 a.m. on opening day.
Formerly home to Fatburger, the Denman Street location will now serve as Frying Pan's only brick-and-mortar location, with the OG Frying Pan food truck remaining at the corner of Burrard and Pender where it has been a fan favourite for both locals and visitors since it first opened in 2017.
The new fully licenced space will offer a range of classic and feature food favourites and drink options for dine-in and delivery as well as pick-up for those who prefer to grab and go and enjoy on the beach, in the park or the comfort of their own home.
Fans of Frying Pan signature will find a range of their old favourites on the menu as well as a new array of Korean-inspired fare like the Pa Dak Sando (chicken breast, soy sauce, house mayo, pickle, slaw, green onion, chili powder, toasted bun), new vegetarian and vegan-friendly dishes such as the Veggie Sando (vegan patty made of yam, potato, onions and carrots. Paired with vegan mayo, pickles and slaw).
"We're thrilled to have found a new home for Frying Pan in the West End and look forward to introducing ourselves to the neighbours," says Sunny Jung. "We've always loved the West End and we look forward to continuing to showcase the best Korean-inspired cuisine for long-time fans and first-timers alike."
Frying Pan's new Denman location will be open Sundays through Thursdays from 11 a.m. to 9 p.m. and Fridays and Saturdays from 11 a.m. to 10 p.m. The Frying Pan food truck will continue to serve lunch from its downtown parking spot at 505 Burrard Street Wednesday to Friday from 11a.m. to 2:30p.m., as well as making regular stops around Vancouver.
Frying Pan – 1101 Denman Street, Vancouver, BC