Drizly: 1 hour Liquor Delivery Service hits Metro Vancouver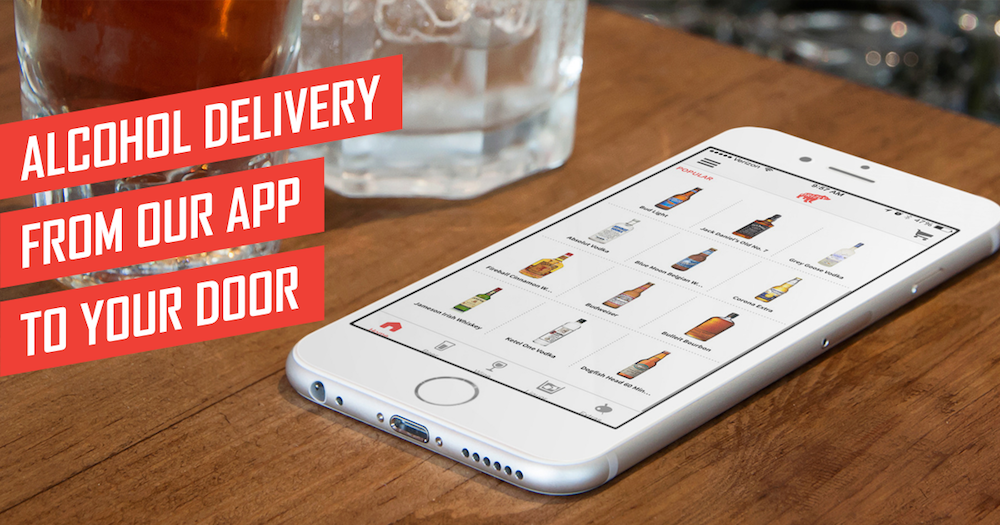 Liquor Depot and Liquor Barn are bringing one-hour liquor delivery service to Metro Vancouver with Drizly, an on-demand, app-based delivery service for alcohol that allows legal-age users to choose their wine, beer or spirits from the Drizly app. Orders will be delivered to the customer's door within an hour for a flat fee of $4.99.
There are currently seven Liquor Depot/Liquor Barn locations across the Lower Mainland that are supporting the delivery service – Abbotsford, Surrey, Richmond, Burnaby, Point Grey, Coquitlam and Cambie. All products are sold at the same price as in-store retail cost and the app is constantly updated with current inventory. App users must purchase a minimum of $20, but aside from how much can fit in the delivery vehicle, there's no limit on how much customers can purchase. The app is free to download and users can easily find their favourite products through a search bar or by tapping on categories, including beer, wine and liquor. Drizly also lets consumers schedule deliveries when it is most convenient for them. By simply downloading the free Drizly app on iOS, Android or visiting drizly.com, consumers will find a shopping experience that is informative, customized and easy.
Liquor Depot and Liquor Barn launched its first alcohol-delivery service into the Canadian market back in February of 2016 with its entrance into Edmonton and then Calgary later that year. Metro Vancouver proved an attractive market for the service because of its demographic of young professionals accustomed to other popular on-demand services.
"The Liquor Depot and Liquor Barn franchise is built on providing its customers with convenience, innovation and an unparalleled shopping experience," commented Fran Coons, Vice President of Operations, Alcanna. "As a leading liquor retailer in North America, we continuously look for innovative ways to improve our service offering and expanding our partnership with Drizly into Metro Vancouver is the next step in our goal to enhance life's celebrations for all of our customers."