Chipotle's New Metaverse Experience: Exchange In-Experience Currency for Real-World Items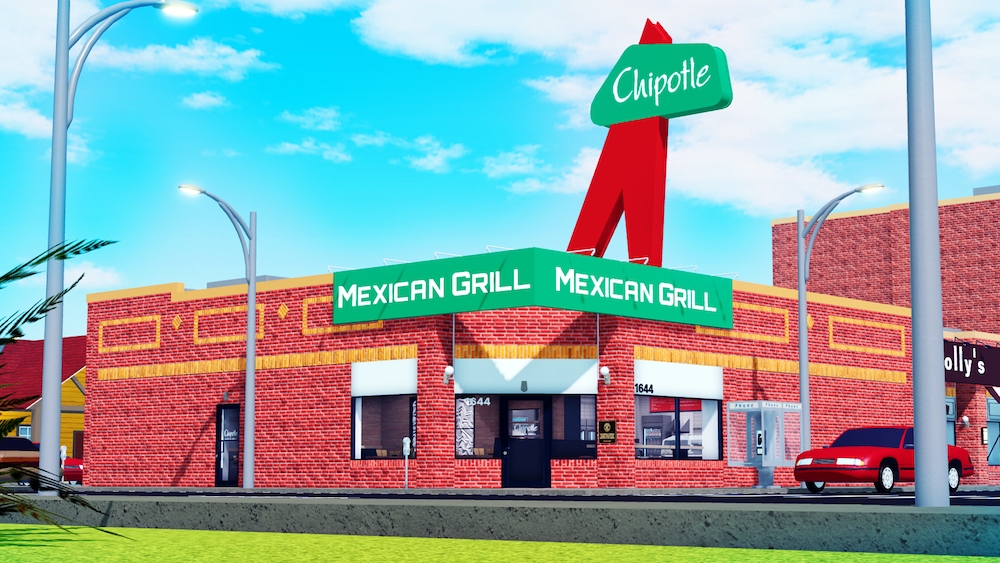 Chipotle Mexican Grill announced it is launching Chipotle Burrito Builder on Roblox, a new simulation experience that will challenge players to roll burritos in the metaverse to earn Burrito Bucks, the brand's in-experience currency on Roblox, starting on April 7, National Burrito Day. The first 100,000 Roblox players to successfully roll a burrito will earn enough Burrito Bucks to exchange them for an entrée code that can be used on the Chipotle app, Chipotle.com, or Chipotle.ca
Chipotle Burrito Builder is inspired by Chipotle fans on social media who have compared the complexities of rolling burritos to playing a video game. This marks the first time a brand has enabled Roblox players to earn and exchange a Roblox in-experience currency for real-world items, in this case, a burrito or other entrée from Chipotle. Through Chipotle Burrito Builder, Chipotle will also become the first national restaurant brand to serve virtual food on Roblox.
Chipotle Burrito Builder is scheduled to go live at 3:30pm PT/6:30pm ET on April 7 and can be accessed at: https://www.roblox.com/chipotle.
"We've tapped into play-to-earn, an emerging engagement model in the metaverse, to launch our newest experience on Roblox that celebrates the iconic Chipotle burrito," said Chris Brandt, Chief Marketing Officer. "We're blending the metaverse and real-world elements of our brand to take the Chipotle fan experience to a whole new level."
'93 to the Metaverse – Chipotle's Second Custom Experience on Roblox
With the launch of Chipotle Burrito Builder, Chipotle is introducing its second custom experience on Roblox and a modular world strategy on the platform. The brand launched the Chipotle Boorito Maze on Roblox in October of 2021. Chipotle Burrito Builder will be '90s themed, paying homage to the Chipotle burrito that was born in 1993 and the company's first location in Denver, Colorado which opened that same year. The surrounding area is also inspired by the layout of the original restaurant's real neighborhood in Denver. Over the past two decades, many of Chipotle's millennial superfans have made pilgrimages to the first restaurant on Evans Avenue, and now the brand will replicate that experience in the metaverse for Gen-Z fans.
Roblox players will also have the chance to wear Chipotle '90s-inspired uniforms while rolling burritos and unlock new virtual items inspired by '90s fashion, including a Chipotle Guacman, Chipotle Foil Fanny Pack, Chipotle Cheese Frosted Tips, Chipotle Spoon Shades, Chipotle Pepper Choker, Chipotle Doodle Bandana, and Chipotle Pepper Tie Dye Shirt.
Roblox Gift Cards on the Chipotle Rewards Exchange
In another first, Chipotle will become the first restaurant brand to enable its loyalty members to exchange Rewards points for a Roblox Gift Card, starting April 7. Through the Chipotle Rewards Exchange on the Chipotle app and Chipotle.com, Chipotle's more than 27 million Rewards members in the U.S. will have the opportunity to exchange 100 Rewards points for a $5 Roblox Digital Gift Card with a value of 400 Robux. A total of 10,000 gift cards will be available through the Chipotle Rewards Exchange. Chipotle will also give away a total of one million Robux to fans on April 7 via its Twitter account (www.twitter.com/ChipotleTweets).