Celebrated chef Angus An is bringing Fat Mao Noodles to downtown Vancouver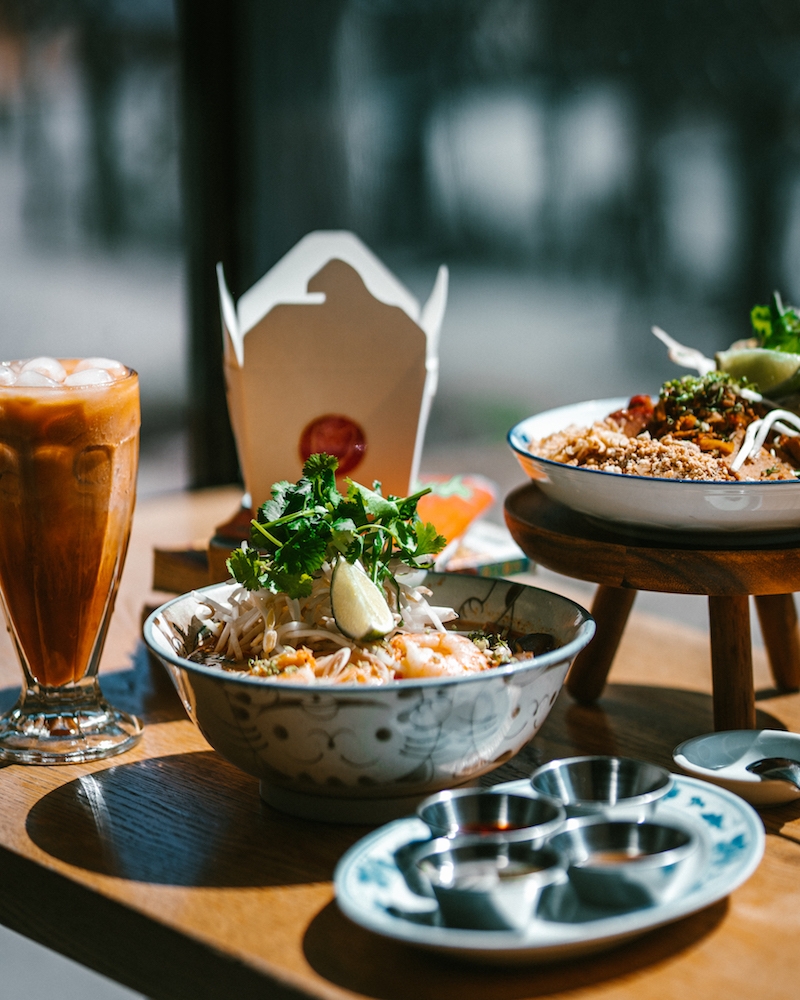 Chef Angus An is opening a second Fat Mao restaurant in Vancouver later this summer, bringing traditional noodle favourites from Thailand to the downtown core. The new Fat Mao Noodles will be located in the heart of the city at 983 Helmcken Street.
Through both his family heritage and his culinary travels, An has a unique personal connection to a number of the world's great noodle traditions. Born in Taiwan, An was introduced to cooking by his mother and father. An travels the world often together with his wife and business partner, Kate Auewattanakorn who was born in Thailand, and he returns to Thailand annually for inspiration. At Fat Mao, he draws from visits to family-owned street-stalls that have specialized in making one dish perfectly and dependably for generations.
"We opened the original Fat Mao in Chinatown almost seven years ago," explains An. "The restaurant was well-received by the neighbourhood from day one. People connect deeply with this style of comfort food, and it has encouraged me to bring our one-bowl meals to a new corner of the city."
An will be keeping the menu consistent with the original Fat Mao—small and focussed, highlighting select favourites including Khao Soi curry, braised duck and tofu dishes, and featuring a few items exclusive to the new location. Maintaining An's signature focus on ingredients from small Chinatown businesses and local producers, downtown menu additions will be tailored to casual business lunches and easy meals before a night out, while continuing to pay homage to Asian street-vendor eats.
Both the interior decor and service style of Fat Mao's downtown spot echo that of the original: a casual noodle joint with an open kitchen solely fitted with induction cooktops. This eagerly anticipated 25-seat eatery will serve freshly prepared quick-stop options to be enjoyed as a midday meal, or in the evening before a movie or performance at one of the many neighbouring theatres.
With the opening of this new Fat Mao location, An will have an auspicious total of eight eateries under his leadership. Fat Mao's Head Chef and Kitchen Manager Sai Woranut Pounpakon, General Manager Saem Wi, and Assistant Manager Brandon Intharangsy will be supporting the opening process, bringing the Chinatown location's warm, knowledgeable service and deeply satisfying dishes to the heart of the city.
Fat Mao – 983 Helmcken Street, Vancouver, BC