Casa Mia Opens in West Vancouver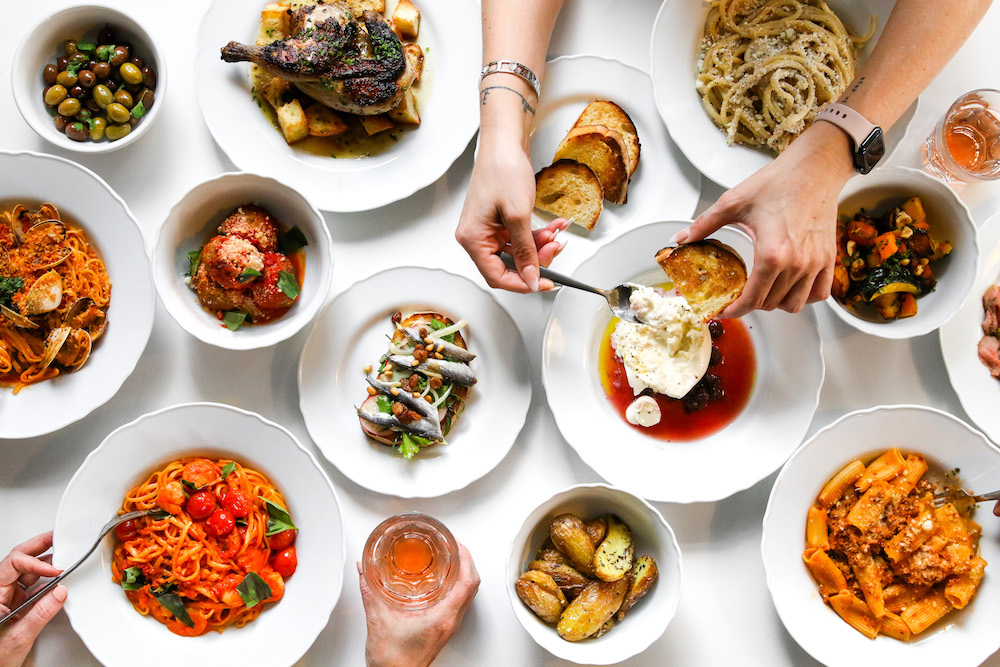 The spirit of the Italian town square arrives in West Vancouver, as the eagerly anticipated Casa Mia Neighbourhood Cucina & Mercato opens at 2215 Marine Drive.
Created by the team that introduced Vancouver to Italian bakery café Sciué in 2005 and led by Italian born Managing Partner Maela Lovisetto, Casa Mia is an evolution of the original downtown concept. The restaurant-café-shop captures the spirit of the Italian town square, where neighbours meet to catch up over espresso drinks and fresh-baked pastries, where ingredients for dinner are picked up on the way home, and where simple, delicious meals are enjoyed with family and friends.
Consulting Chef Alessandro Vianello brought his Italian heritage and local expertise to bear while guiding the menu creation, and the result is a roster of easy, flavorful plates for breakfast, lunch and dinner, including classic housemade pastas and rustic pizzas influenced by celebrated regions of Italy. A kids' menu includes options sure to please pint-sized palates.
Mornings at the Cucina kick off with hearty breakfast sandwiches, including a Panino stacked with prosciutto cotto, fontina cheese, a fried egg, and arugula on house-baked bread, with additional breakfast dishes, including a breakfast pizza and a daily frittata, to make their debut on the menu at a later date.
At lunch and dinner, guests will have a hard time choosing favourites. Appetizers include Vitello Tonnato: shaved veal, tuna aioli and capers; Anchovy in Saor Toast, served with whipped lemon butter, raisins, pine nuts, fresh pizza bianco, pickled onions, parsley, tarragon and radish; and Burrata with house-baked bread. Pasta picks range from classic Bolognese to Spaghetti alla Busara with wild shrimp, Cacio e Pepe, and Lasagna; and pizzas from the classically simple Margherita to a Funghi with rosemary roasted mushrooms and a boldly flavoured Puttanesca. The dinner menu also includes melt-in-your-mouth Boneless Short Rib, and Brick Oven Chicken, which can be sided with roasted potatoes, squash, or cabbage carbonara.
At happy hour, a curated list of snacks and aperitivos will be on deck, while creamy gelatos are on offer for an anytime treat; and for those cooking at home, an array of ingredients and items made in-house or imported from Italy can be picked up to go.
Casa Mia – 2215 Marine Drive, West Vancouver, BC