Ben's Original 10 Medley: A Convenient and Nutritious Way to Supercharge Your Summer Meals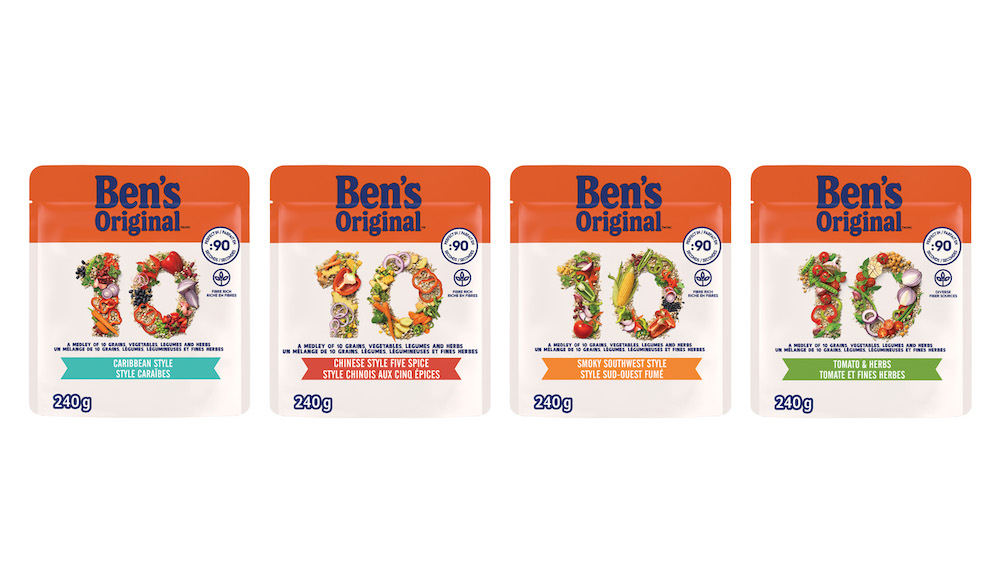 Ben's Original has launched its new 10 Medley in Canada, a line of grain and vegetable medleys. These ready-to-heat pouches are a convenient and nutritious way to add a boost of flavour and variety to your summer meals.
Each 10 Medley pouch contains a hearty mix of 10 different grains, vegetables, legumes, and herbs. The four flavours available are:
Chinese Style Five Spice: A blend of brown rice, barley, carrots, sweet corn, green peas, French beans, ginger, red bell pepper, onion, garlic, and green chili.
Caribbean Style: A mélange of barley, brown rice, carrots, bell pepper, tomatoes, red kidney beans, black beans, onion, garlic, parsley, thyme, and oregano.
Smoky Southwest: A blend of barley, brown rice, sweet corn, red kidney beans, jalapenos, black beans, tomatoes, red bell pepper, onion, garlic, and coriander.
Tomato & Herbs: A medley of barley, brown rice, French beans, green peas, tomato, red and green bell peppers, onion, basil, garlic, oregano, and chickpeas.
In addition to being delicious, 10 Medley pouches are also a good source of fibre and protein. Each pouch contains at least 10 grams of fibre and 10 grams of protein, making them an excellent choice for people who are looking to maintain a healthy diet. Ben's Original 10 Medley pouches are available now at major grocery retailers across Canada.
Ben's Original is committed to ensuring that families in Canada have access to wholesome food. From now to November 12, 2023, the brand is bringing back its Be An After-School Hero initiative. For every purchase of Ben's Original products, including the new Ben's Original 10 Medley, Ben's Original will donate $1 to Food Banks Canada, up to $100,000. This donation will help provide 200,000 meals to Canadians facing food insecurity.