AriZona Hard Launches New Flavour for Summer 2022: Half & Half Iced Tea Lemonade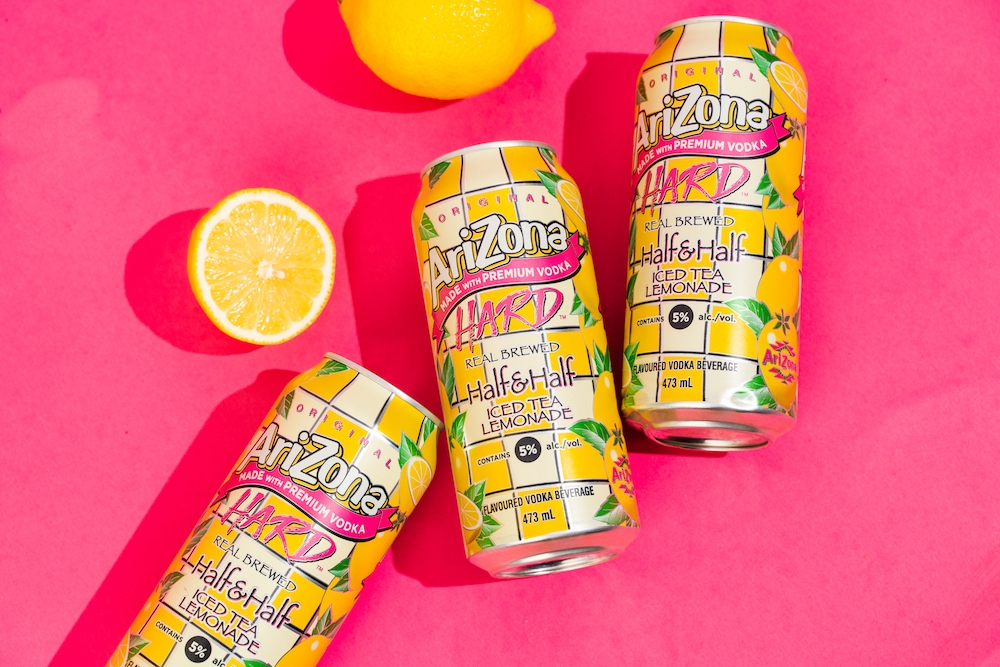 Remember those iconic '90s duos that worked so well? From peanut butter and jelly to butterfly clips and platform sandals, our past was full of memorable pairings – including summer drink faves like iced tea and lemonade. So, AriZona Hard is bringing them back in a big way this summer with the Canadian launch of AriZona Hard Half & Half Iced Tea Lemonade.
Launching at participating retailers across BC starting July 1st, the brand new flavour blends the bright citrusy taste of lemonade with the cool, refreshing taste of iced tea into a delicious and unique flavour palette that will keep your taste buds buzzing.