Anthem Pizza: new Punk Rock inspired pizza concept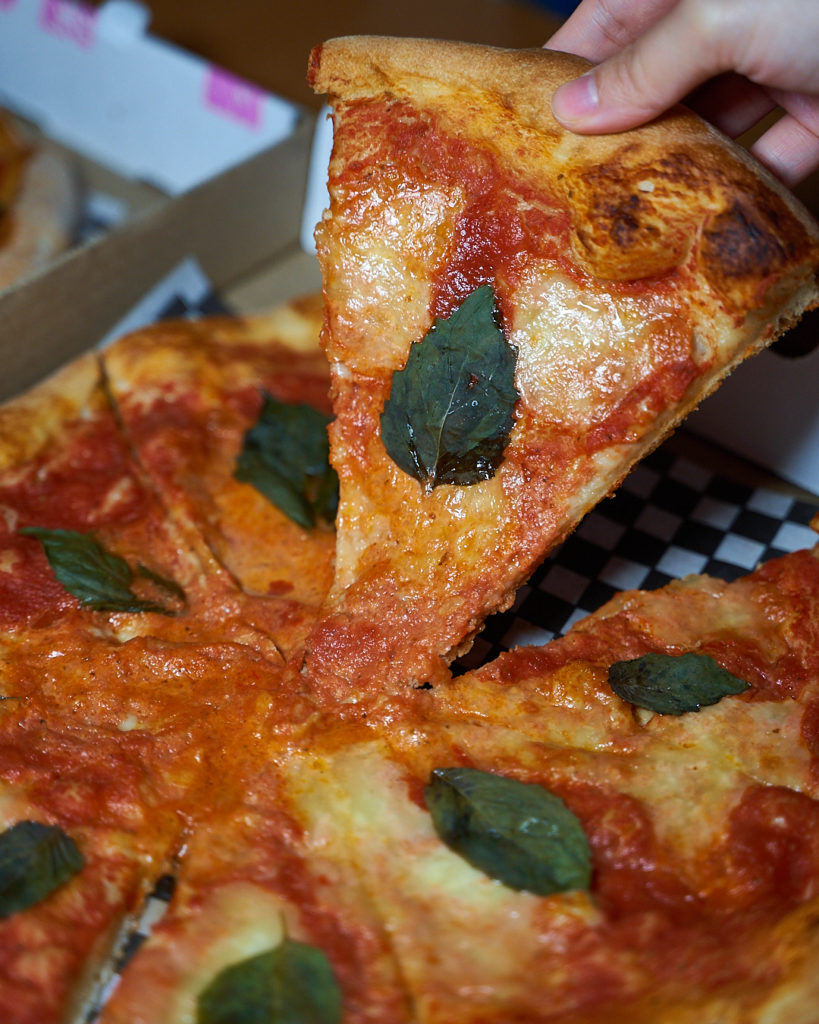 From the team behind The Cannibal Café, Park Drive, Alphabet City and The Five Point, Anthem Pizza is a newly launched punk rock inspired pizza concept. The new cloud kitchen concept is serving up 14″ pies and sides inspired by rock icons like Bowie, The Beastie Boys, Iggy Pop. The limited edition DIY punk-rock boxes featured works by David Bircham and other local artists.
To celebrate their official launch, Anthem is offering 'Ace of Spades' (Margherita pizzas) for only $10 (regular $18) from now until Monday, November 30. This exclusive offer is available only when using the promo code 'ANTHEM' and ordering online via anthempizza.ca for pickup at The Five Point Restaurant & Pub (3124 Main Street) and Park Drive (1815 Commercial Drive) and is limited to one pizza per customer nightly while supplies last.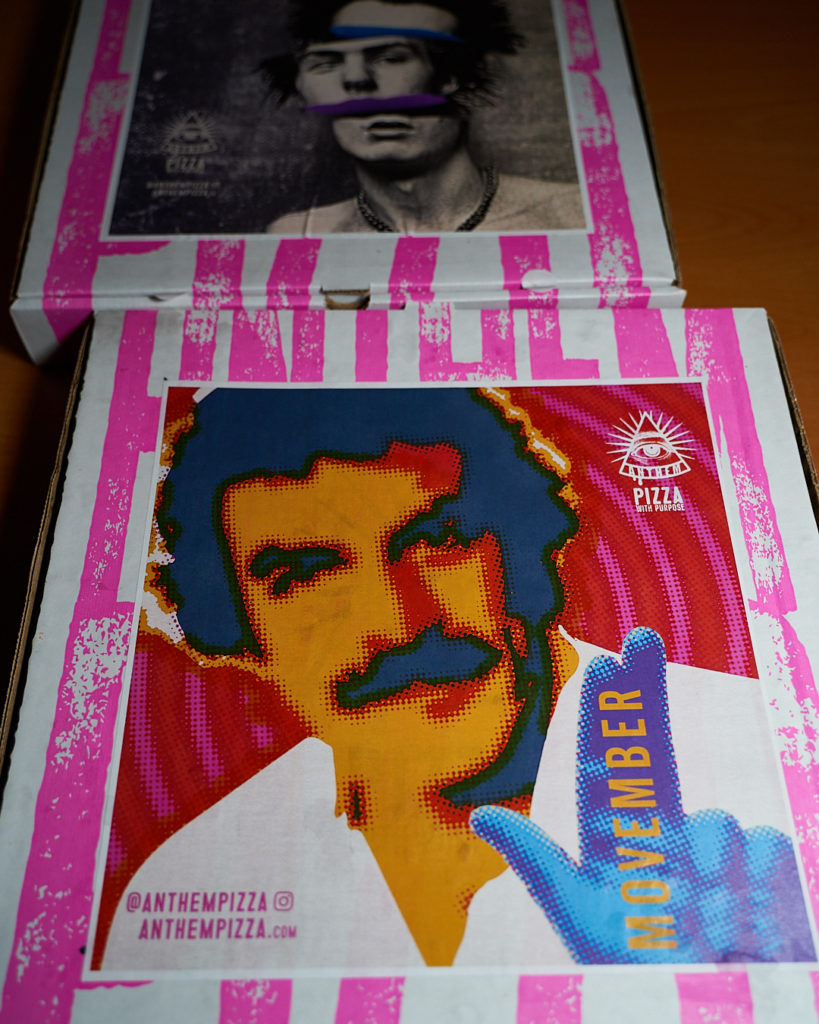 Throughout November, Anthem will also donate 10% of its proceeds from each pie sold to Movember, a charity dedicated to addressing and advancing men's health issues such as mental health and suicide prevention and prostate and testicular cancer. Plus, partial proceeds from the sale of all Anthem pizzas will be directed to the BC Children's Hospital Foundation and the Unison Benevolent Fund, which helps Canadian musicians in times of hardship, illness or economic difficulties by providing counselling and emergency relief.
Anthem Pizza is available for pickup and delivery daily from 3:00 to 10:00 pm at anthempizza.ca or via Skip The Dishes and Uber Eats, with delivery via DoorDash