Ancora Ambleside Opens in West Vancouver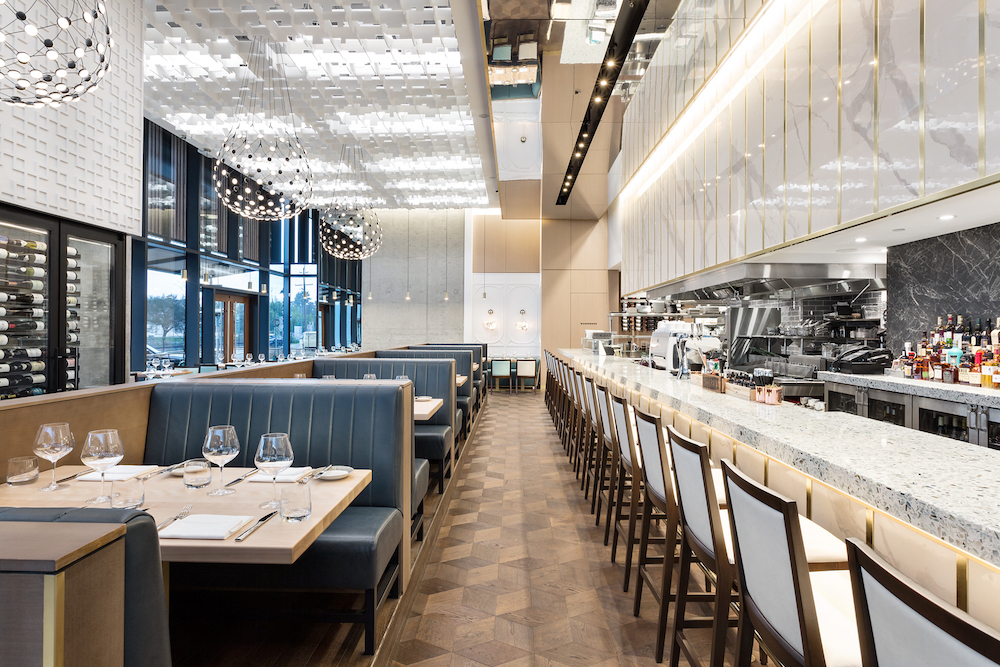 Ancora Waterfront Dining and Patio brings its celebrated brand of Peruvian-meets-Japanese cuisine to the North Shore.
Open for dinner service from 5 p.m., Ancora Ambleside showcases the same Nikkei-style cuisine, focus on fine wine and cocktails, and nautically inspired décor that has earned the original Ancora False Creek location numerous accolades since it opened in 2015, including consecutive annual placement on the prestigious list of Canada's 100 Best Restaurants.
The latest project for the Viaggio Hospitality Group — which also owns and operates Cibo Trattoria, UVA Wine & Cocktail Bar, and Beach Bay Cafe and Patio — Ancora Ambleside offers guests 104 seats in its expansive dining room and bar and another 38 on a heated patio that features breathtaking views of notable landmarks such as the Lions Gate Bridge, Stanley Park and Vancouver's West Side.
Ancora Ambleside's front-of-house team is led by accomplished industry veteran Steve Edwards (Boulevard Kitchen & Oyster Bar, Whistler's Araxi Restaurant + Oyster Bar, Bearfoot Bistro) as general manager and Jean Levan as assistant general manager, while the kitchen is anchored by longtime Executive Chef Ricardo Valverde and Chef de Cuisine Jorge Kim, with Brent Kimpresiding over the raw bar.
Beyond the crudo bar — which offers freshly made ceviches, causas and sushi — the Ancora Ambleside menu features the same diverse brand of Peruvian-meets-Japanese fare for which Ancora False Creek has become known and showcases the very best of the Pacific Northwest in such signature dishes as pan-seared Pacific lingcod, arroz con pato, beef a la parrilla, aji pancaglazed sablefish and Hokkaido scallops and pork belly.
At the bar, Ancora Ambleside offers guests seasonally inspired renditions of classic cocktails such as the Pisco Quebranta, Wasabi Margarita, Caraway Caesar and Ancora's signature Chicha Libre, while the wine list spotlights a diverse range of regions and styles from around the world and complements Valverde's bold flavours and seafood-focused dishes with fresh, high-acid whites and light-bodied reds available by the glass and bottle.
In envisioning the design and décor of Ancora Ambleside, Vancouver's SmartDesign Groupmigrated the same coastal-inspired, serene-yet-sophisticated style of the original location by using a palette of neutral colours and touches of light wood to embrace and reflect the warmth of the city's waterfront. The design team also incorporated a theatre-like open kitchen and bar that invites guests to engage with the chef and sommelier teams and showcases the space's sweeping panoramic views via high ceilings and windows.
"We couldn't think of a better spot to bring the Ancora experience to the North Shore," says Edwards. "We look forward to introducing our guests to a menu that embraces the harmony of Peruvian and Japanese cuisines while incorporating the bounty of local ingredients available to us on the West Coast."