The Oakley Thermonucleur Protection Capsule Collection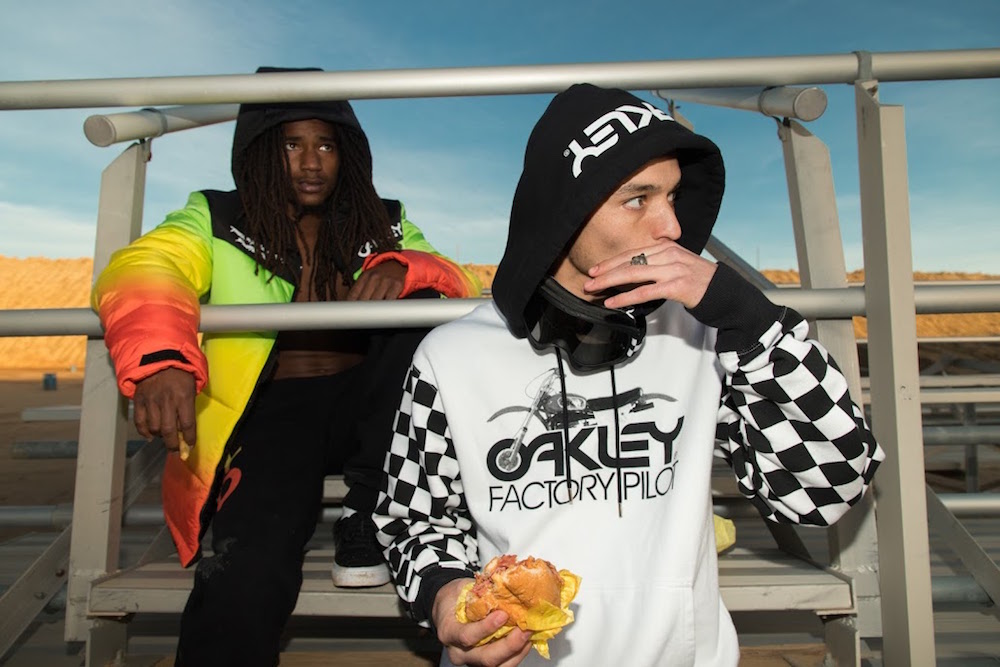 The all-new Oakley Thermonuclear Protection capsule collection draws inspiration from the brand's rich heritage in motocross, while honoring classic 90's California style. Developed in collaboration with Justin O'Shea, renowned designer and creative director, the laidback and oversized sportswear range features striking graphics, bold gradients and bright colors across t-shirts, fleeces, pants and outerwear – delivering an iconic streetwear look.
The key design features of the collection include:
Iconic Logo: The throwback Oakley logo that appeared on the brand's first product, a motorcycle grip that was released in 1975 and unlike any other grip on the market, is featured throughout the range
Oversized Graphics: The collection immortalizes the meaning of Thermonuclear Protection through ironic graphics – from cockroaches, the only animal that can survive in a nuclear environment, to condoms, offering the ultimate in protection
Bold Colours: The bold but chill color hues, as seen on the gradient styled puffer jacket, are inspired by the Oakley Iridium lens colors from the 90's
The collection will be available exclusively at Off The Hook (www.offthehook.ca) and Oakley.com on March 8th.