Doritos Ketchup is back with the hottest new streetwear capsule collection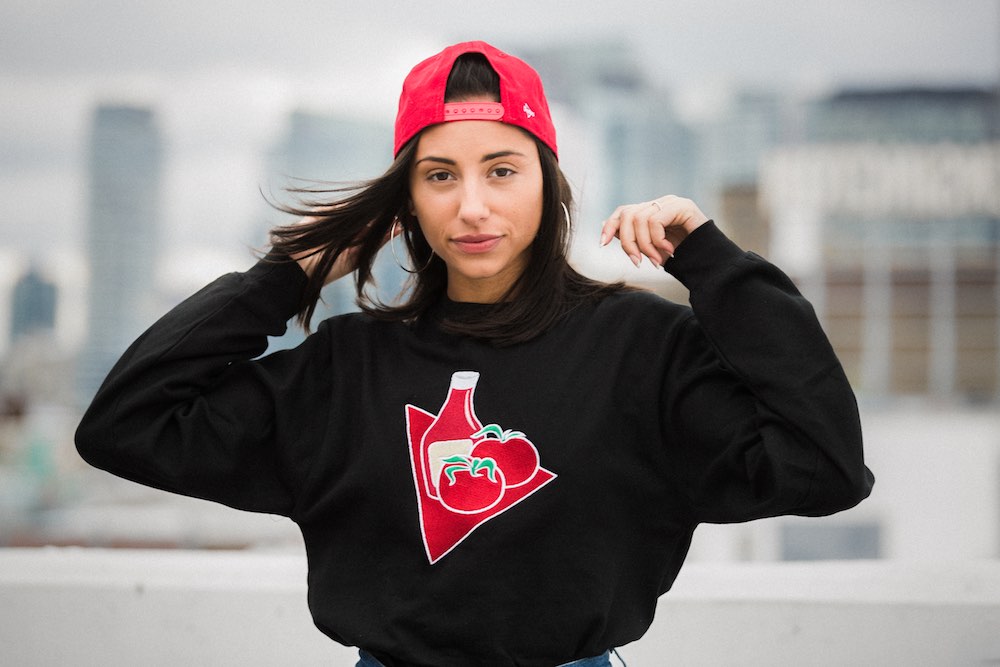 It's official! Dorito's Ketchup is back with Canada's newest and hottest streetwear capsule collection. Inspired by our nation's true love for ketchup flavoured chips, Doritos Canada is dropping its first ever flavour inspired clothing line. Drawing from true streetwear staples, the line includes everything from ketchup inspired tees, a classic crewneck sweatshirt, a varsity jacket and accessories like an eye-popping snapback and duffle bag.
Doritos Ketchup Snapback (CAD $30): Available January 31.
Doritos Ketchup Crewneck (CAD $65): Available February 7.
Doritos Ketchup Jacket (CAD $145): Available February 14.
Doritos Ketchup Triangle Pocket Tee (CAD $35): Available February 21.
Doritos Ketchup Micro Print Tee (CAD $35): Available February 21.
Doritos Ketchup Duffle Bag (CAD $50): Available February 28.
For a limited time Canadians can purchase one of six exclusive pieces from the #DoritosKetchupDrop collection every Wednesday at 11 AM ET starting on January 31, 2018, at DoritosDrop.ca/. Canadians who buy a bag of Doritos and upload a photo of their receipt at DoritosDrop.ca/, will be entered into the Doritos Ketchup Collection contest having a chance to win weekly drop items and the grand prize contest to win the whole collection.