Liss Gallery Welcomes American Figurative Expressionist Painter Todd White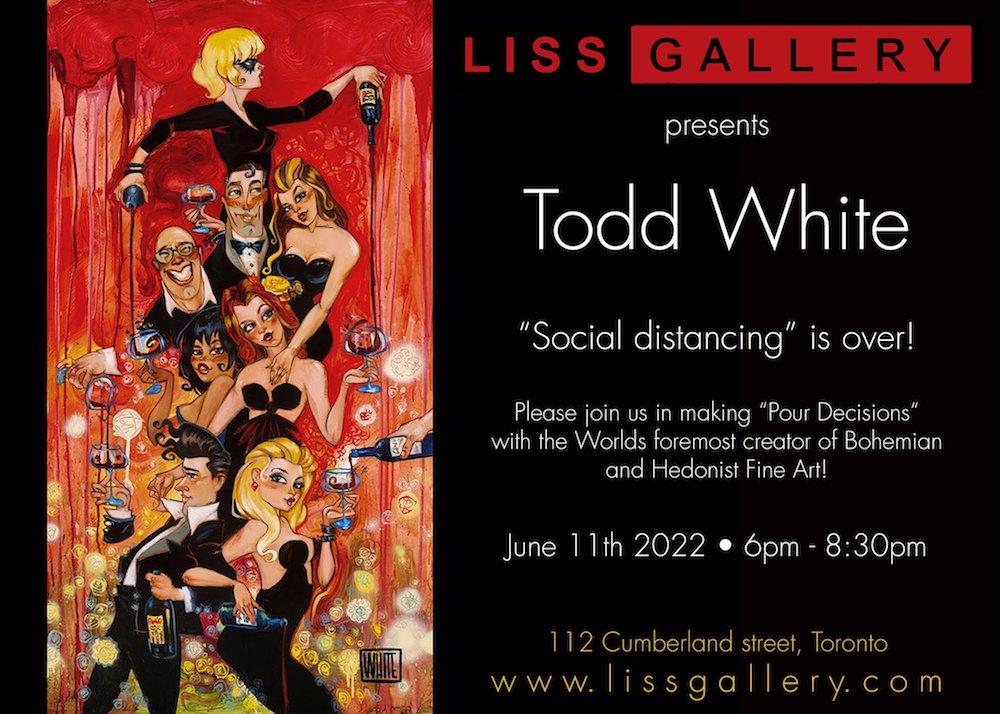 Todd White, one of the world's most distinguished artists specializing in American Figurative Expressionism, will be showcasing his rat-pack-meets-Picasso style paintings at Liss Gallery, the premier Canadian art gallery featuring contemporary fine art.
White's distinctive style of painting has garnered him an international reputation, including his Official Artist title at the 2007 GRAMMY Awards and his 2011 award of the UK's most prestigious accolade in the shape of the Diana Princess of Wales Gold Medal, following his Princess Diana portrait donation to the Diana Awards charity. With only 11 award winners to date, Todd remains the only American that has been commemorated with the award. His network of fans worldwide also includes public figures Vin Diesel, Hugh Hefner, Macaulay Culkin, Ryan Styles, and Joe Rogan, among many more.
With a career of record-breaking shows, iconic partnerships, and honorary appearances worldwide, Todd White will be in attendance at the Liss Gallery exhibit on June 11, 2022, from 6:00 – 8:30 pm.
Liss Gallery – 112 Cumberland Street Toronto, Ontario, M5R 1A6 Canada