Granville Island Brewing brings back it's Do More Machine across Vancouver this summer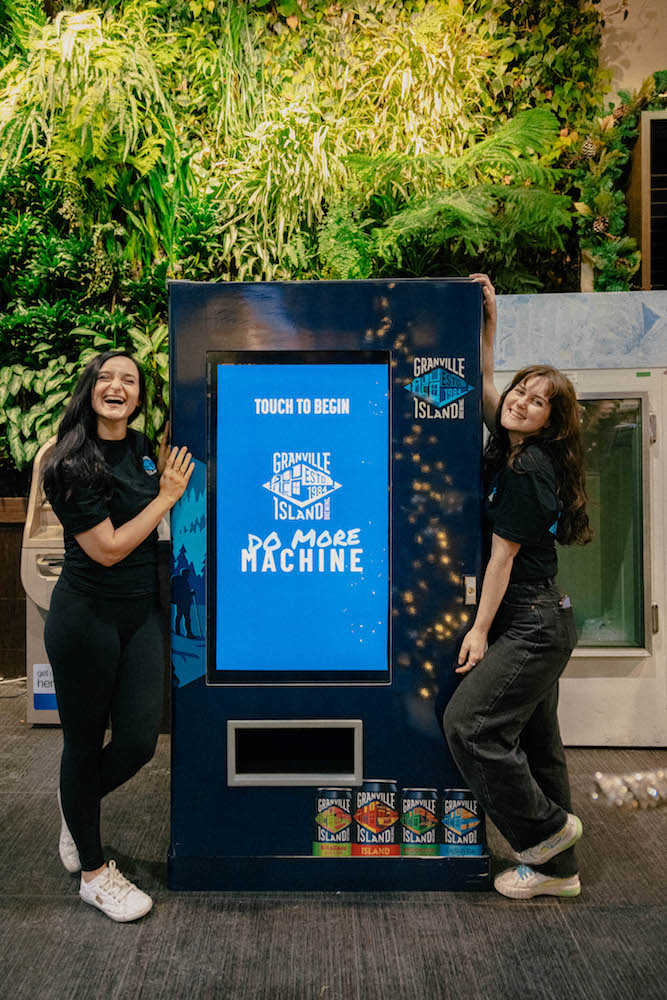 Granville Island Brewing is ringing in the summer with the much-anticipated return of the Do More Machine, encouraging foodies, fitness junkies and thrill seekers alike to get out and more of what they love! How does it work? The machine will prompt users to complete a fun, quick quiz, to win curated prizes and experiences based on their personality type. The best part? Everyone who uses the machine wins a great prize! From an amazing brew to a Grouse Mountain day pass, the Do More Machine has something for everyone.
Granville Island Brewing is all about supporting local communities; that's why they've partnered with organizations like Jaybird, ZENDEN, The Dirty Apron, and even Grouse Mountain to give away an array of amazing prizes! Whether you live for hitting the slopes, treating your tastebuds to different cuisines, or jamming out to your favourite music, Granville Island Brewing has got you covered. The machine will be popping up across the province, in Vancouver from June 23 – 25 and July 21, and you're not going to want to miss out! The machine is in select spots for one day only, so make sure you get down to it while you can.
To help preserve BC's parks while we all do more of what we love this summer, Granville Island Brewing is also partnering up with 25 x 25 BC Parks Foundation to donate $1 for every beer token given through the Do More Machine.
Do More Machine schedule
June 23, 2-7 PM – Kits Beach
June 24, 12-5PM – Cactus Club English Bay
June 25, 2-7 PM – CRAFT Olympic Village
July 21, 3-8 PM – Kits Maple & West 4th
A full list of prize partners:
– Grouse Mountain
– Mountain Equipment Company
– Jaybird
– F45
– ZENDEN
– The Dirty Apron
– Sofar Sounds
– Granville Island Brewing