Get ready for a festive holiday celebration at McArthurGlen Vancouver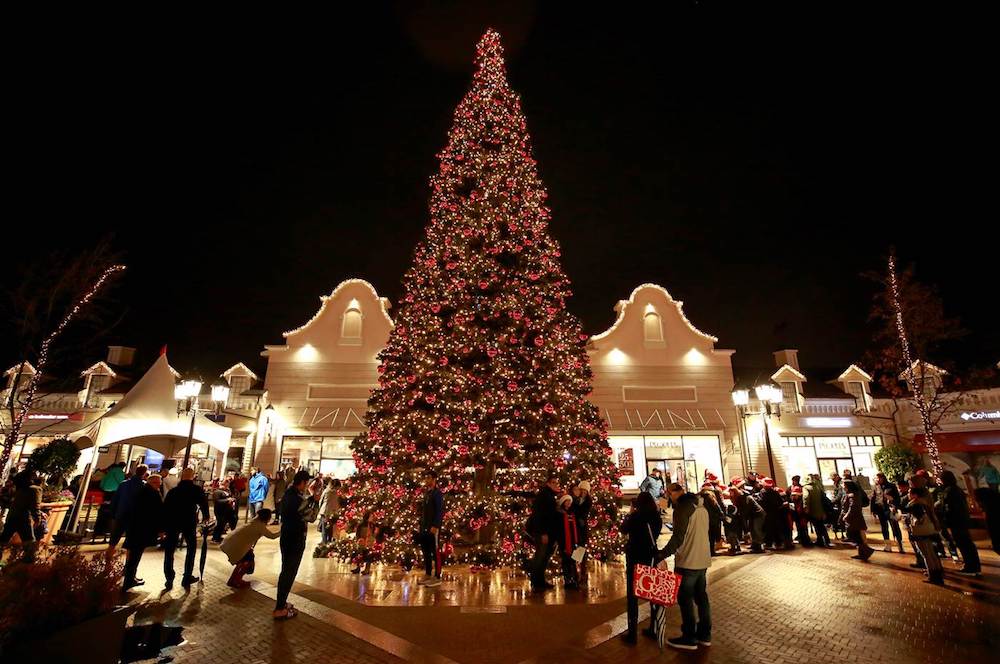 McArthurGlen Vancouver is inviting you to step into a winter wonderland full of festive, family-friendly activities to spread the holiday cheer with their annual Sparkle Brighter holiday celebrations.
This year the festivities have been extended and will take place from Thursday, November 16 to Saturday, November 18, 2023. McArthurGlen will be bringing back its iconic 52-foot tree, and with the help of Santa, the tree will be lit up to kick off this joyous holiday season.
New this year, Frosty's Hideaway, located next to Jimmy Choo will feature a champagne bar & wreath-making workshop on November 16 and 17 at 4:00 pm – 5:30 pm and 6:00 pm – 7:30 pm.
All ticket proceeds in support of The Richmond Food Bank Society, to provide essential food and services to those in need.
Thursday, November 16
– 4:00 pm – 4:45 pm Olin Brix
– 4:00 pm – 6:00 pm Stiltwalker performers
– 5:15 pm – 6:00 pm Four Calling Birds
– 6:15 pm – 6:45 pm The Showstoppers
Friday, November 17
– 2:00 pm – 3:00 pm Olin Brix 
– 4:30 pm – 5:30 pm Eric Tsang Duo
Saturday, November 18
– 3:00 pm – 4:00 pm Malcolm Aiken Quartet
– 4:30 pm – 5:30 pm Four Calling Birds