Bourbon Tasting Night with Rabbit Hole Founder and Master Distiller Kaveh Zamanian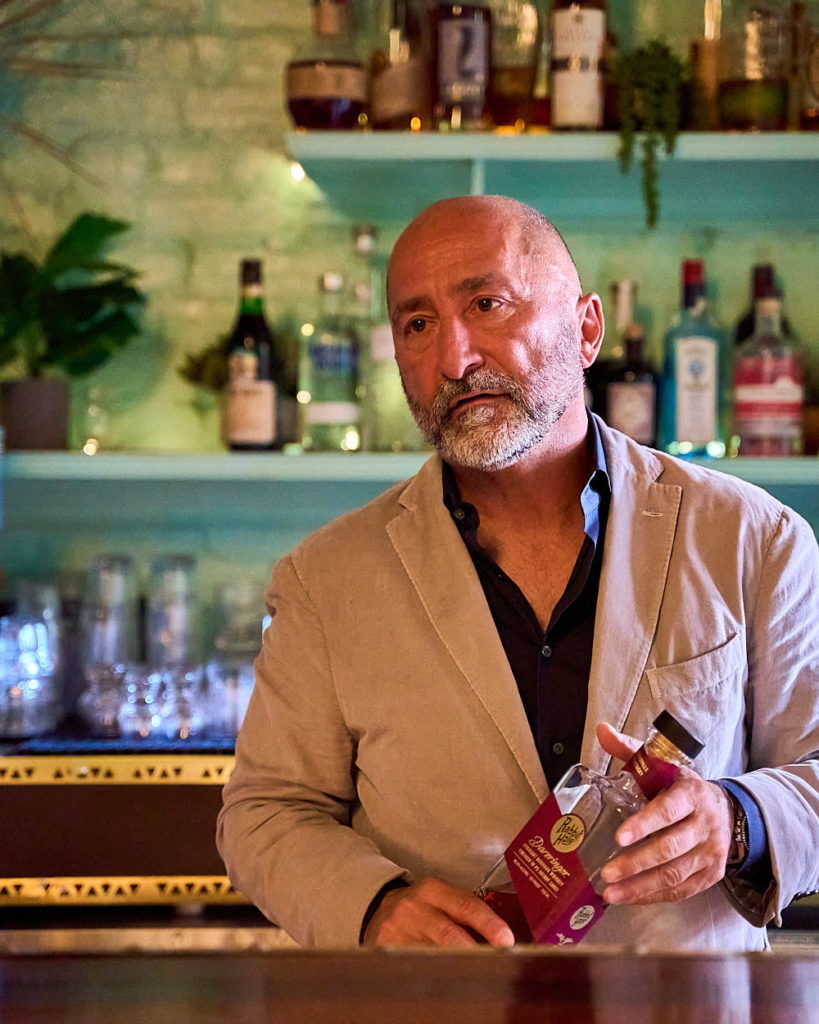 Kaveh Zamanian, Rabbit Hole founder and master distiller, recently went on a cross-Canada tour promoting his premium bourbon. We got a chance to chat with Kaveh during cocktail hour at The Diamond in Gastown and dinner at Chambar.
Kaveh founded Rabbit Hole in 2012 to create one-of-a-kind whiskeys. His unique recipe crafted modern whiskeys that challenge the status quo and offer a new vision of what an authentic whiskey can be.
Rabbit Hole Cavehill – 4-Grain Triple-Malt Kentucky Straight Bourbon Whiskey. It's named after generations of proud Louisville, Kentucky distillers and home of Amerian Distillation. The signature Kentucky Straight Bourbon Whiskey has lovely aromas of spice and fresh apples. When you sipped it, you can experience honey, mint and creamy orange and it falls to the back of your palate into vanilla and custard.
Rabbit Hole Dareringer – Straight Bourbon Whiskey finished in Pedro Ximénez Sherry Casks. The bourbon is inspired by Kaveh's wife. She is the muse behind the brand. The Dareringer has elegant flavours of raisins, cherries and currants with hints of almond and vanilla.