Shell Canada debuts Shell V-Power NiTRO+ 93 – new generation of premium gasoline in Metro Vancouver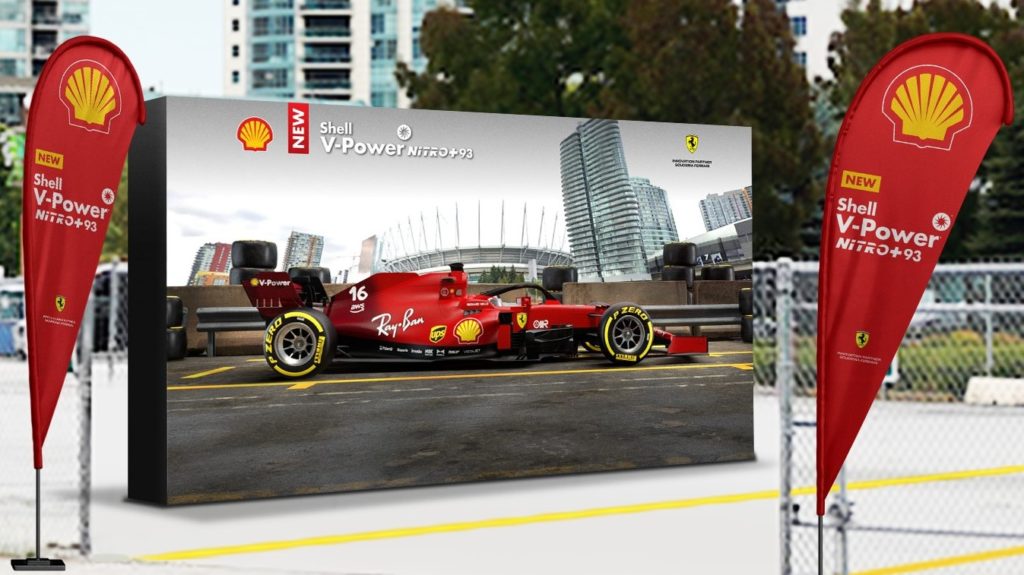 Shell Canada is officially launching Shell V-Power NiTRO+ 93 premium gasoline this week. It is Shell's highest level of octane among its most advanced fuel offerings. It is engineered with four levels of defence against gunk, wear, corrosion, friction, and provides optimal engine protection and helps keep engines running like new. It contains 99 percent of the same types of compounds as the Shell V-Power race fuel used in the Scuderia Ferrari V6 turbo hybrid power units in Formula 1.
Shell V-Power NiTRO+ 93 premium gasoline is only available in Metro Vancouver right now.
To celebrate Shell's over 70 years of partnership with Scuderia Ferrari and the launch of new premium fuel, Shell Canada is launching an event starting this week that will use advanced AR (Augmented Reality) video capture to virtually transform cars that drive by the Shell Performance Wall into Scuderia Ferrari's SF21 race car. The event is free to the public. Drivers are invited to stop by and virtually transform their car into a digital Scuderia Ferrari, as well as take pictures to share with friends on social media.
Location: 50 Pacific Boulevard, Vancouver, BC V6Z 2R6
Time: November 4-7 and November 11-14, 10am-6pm (10am-5pm on weekends, hours may vary)