Porsche premiere 2022 Taycan GTS and Taycan GTS Sport Turismo models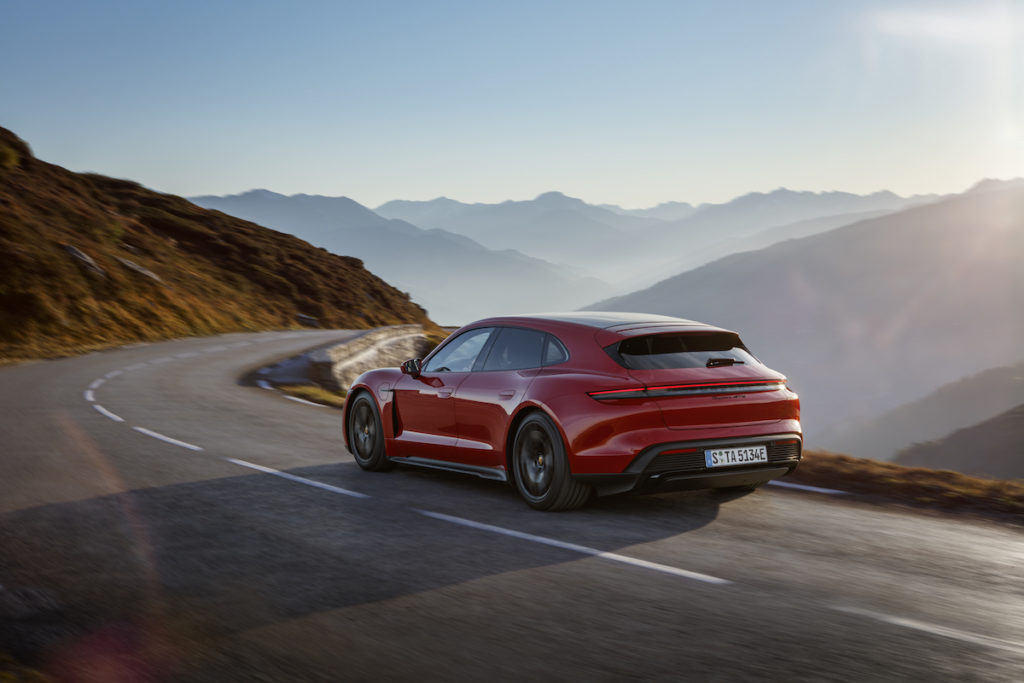 Porsche premiere of the latest Taycan derivatives to the BEV model range at this year's LA Auto Show (November 19-28, 2021): the 2022 Taycan GTS and Taycan GTS Sport Turismo.
As the sporty all-rounder of the Taycan range, the Taycan GTS sports an impressive 590 hp of overboost power with the use of Launch Control. With a maximum speed of 250 km/h, both Taycan variants are capable of reaching 100 km/h from a standstill within 3.7 seconds.
The adaptive air suspension, including Porsche Active Suspension Management (PASM), is specifically adapted to the GTS and the richer sound pattern of the modified Porsche Electric Sport Sound underscores the character of the new Gran Turismo Sport model. The panoramic roof with Sunshine Control will also be available as a new optional extra for the Taycan GTS.
Now marking the third body variant of the Taycan, the Taycan Sport Turismo targets those who desire a similar level of everyday practicality as offered by the Taycan Cross Turismo, but who do not wish to miss out on the on-road performance of the Taycan sports saloon.
Sharing the same sporty silhouette, the rearward-sloping roofline, and the functional design of the Taycan Cross Turismo, drivers will find that the Taycan Sport Turismo has greater headroom and greater load capacity under the large tailgate.