All-new 2022 LEXUS LX 600 debuts with first-ever F SPORT and VIP Executive grades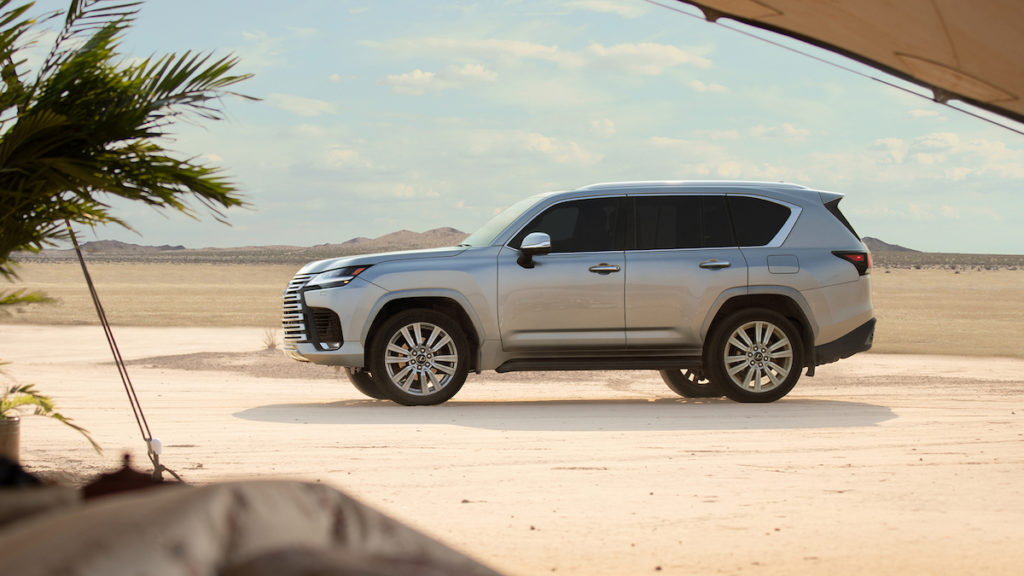 Good things come to those who wait, the age-old expression goes. Following three impressive generations, the wait is now over an all-new LX has arrived. Totally redesigned from the ground up inside and out. the all-new 2022 LX 600 stands as the ultimate sport-utility flagship in the luxury brand's growing and diversified model portfolio. The full-size luxury SUV, with its newly re-engineered body-on-frame platform, avant-garde style, and luxurious cabin, embodies Lexus's commitment to meeting the diversifying needs and lifestyles of guests. It is scheduled to arrive at Canadian dealers in the first quarter of 2022.
Since its launch in 1995, the LX has been a luxury SUV icon shaped by an identity distinguished by an indomitable duality. Its comfortable ride quality and long list of amenities have defined it as a luxurious long-range cruiser, yet its tried-and-tested off-road specifications and equipment have taken it beyond the pavement in more than 50 countries and regions around the globe. As of August 2021, over 500,000 LX models have been sold throughout the world.
For its fourth generation, LX offers unparalleled refinement thanks to a full optimization of nearly every component. It adopts an all-new 20-percent-more-rigid GA-F platform which serves as a robust foundation for its body-on-frame build. Weight is reduced by 200 kg when compared to its predecessor, and body rigidity is also increased.
Powering LX is a high-output, high-torque 3.5-litre V6 twin-turbo gasoline engine. More refined vehicle control in both on-road and off-road situations is enabled by the new Electronically Controlled Brake (ECB) system and Electric Power Steering (EPS).
Beyond the LX's aluminum doors is an all-new cabin designed for the utmost in comfort and usability. The instrument panel features Lexus Interface with Lexus' first dual-display configuration. A 12.3-inch upper screen and 7-inch lower screen help to create a more comfortable driving experience with their variety of views, instrumentation, and control adjustments.
LX's exterior design pursues a blend of athletic performance, accessible functionality, and striking beauty a combination that began with the all-new NX. Key to LX's design are optimized proportions that combine sophistication with power and presence.
Speaking to a wide variety of customers and diverse lifestyles is essential to the LX's ethos. This mindset has enabled the expansion of LX's range, which adds the all-new VIP Executive and F SPORT grades. The VIP Executive offers four independent seats for opulent travel comfort on all road surfaces. Guests preferring a sportier look and feel can select the F SPORT grade with its unique touches and handling.