2024 Nissan Z NISMO Now on Sale Starting at $75,998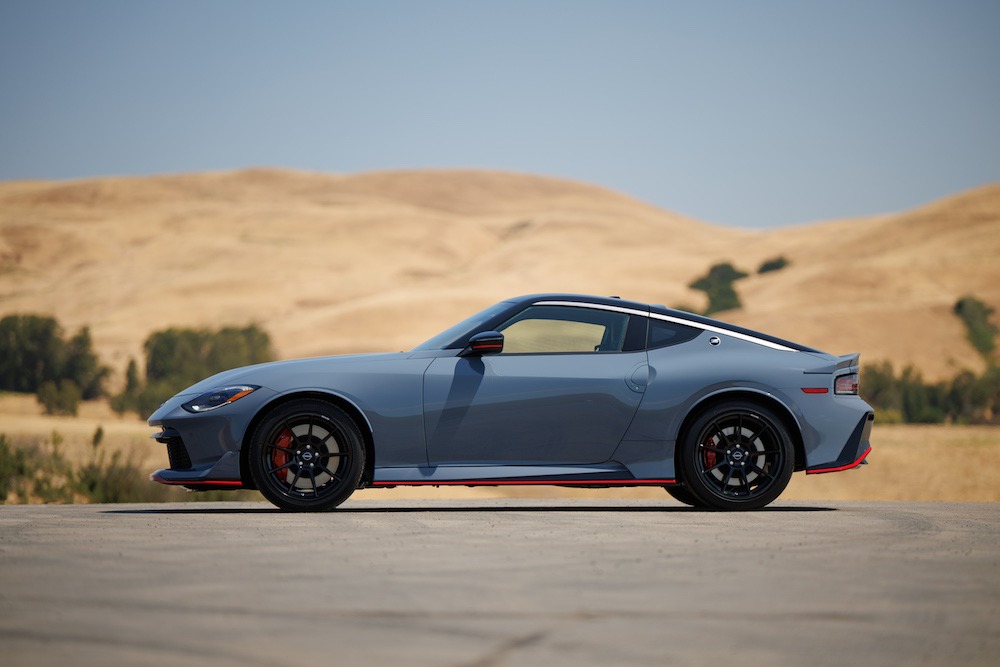 The 2024 Nissan Z NISMO, the limited-availability halo car of Nissan's long-standing sports car heritage, is now on sale with a starting MSRP of $75,998.
The Z NISMO has undergone comprehensive revisions, elevating the iconic coupe with more exhilarating driving dynamics, increased performance and capability, eye-catching design enhancements, and an even more driver-focused cabin. The new bodywork, including a taller three-piece rear spoiler, helps the Z NISMO produce positive downforce to improve aerodynamic performance.
Targeted revisions to the car's twin-turbo engine boost power outputs to 420 horsepower and 384 lb-ft of torque, increases of 20 hp and 34 lb-ft compared to other Z grades. Unique stabilizer bars, a stiffer spring rate, and larger, retuned dampers work with wider rear wheels and Dunlop SP SPORT MAXX GT600 tires, a version of which are also used on GT-R, to raise the Z NISMO's handling limits.
In addition to the Z NISMO, Nissan also offers the Z Sport and Performance trims. The Z Sport starts at $50,998 and comes standard with a 400-horsepower engine, six-speed manual transmission, and 18-inch alloy wheels. The Z Performance starts at $61,998 and adds a limited-slip differential, upgraded brakes, 19-inch alloy wheels, and performance tires.