2021 Porsche Panamera GTS Test Drive Review
For 2021, Porsche Panamera GTS super sedan got more powerful with new exterior styling enhancements. The GTS trim is considered the "driver's" choice offering all the major performance options. It's an excellent balanced of performance and luxury features. Our test vehicle was the 2021 Porsche Panamera GTS in stunning Carmine Red. The Panamera GTS has the optioned rear axle steering and Porsche Dynamic Chassis Control Sport with Porsche Torque Vectoring Plus for an ultra sporty setup.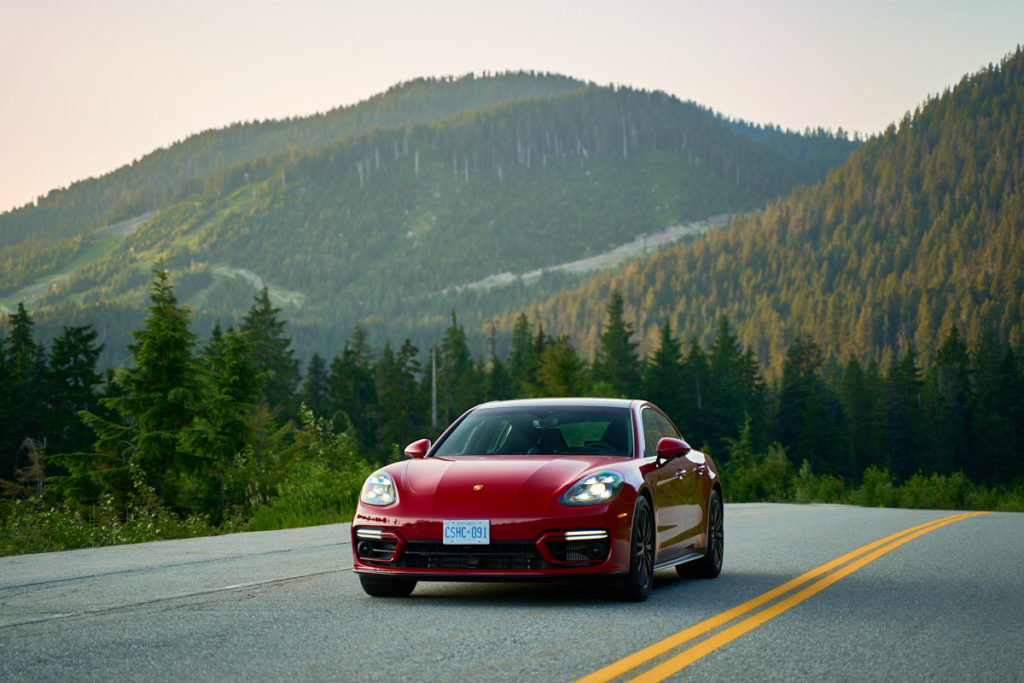 Under the hood, the 2021 Porsche Panamera GTS is powered by a 4.0 litre twin-turbocharged V8 engine producing 473 horsepower and 457 lb-ft of torque. The new GTS goes from 0 to 100 km/h in 3.9 seconds. It's fast! Switch the knob to Sport Plus, the Panamera GTS comes alive with faster throttle response and louder exhaust sound. It's a blast to drive.
On the road, the Panamera GTS handles like a sports car rather than a large sedan. The optioned rear axle steering enhanced high-speed driveability by steering the rear wheels in the same direction as the front wheels for increased driving stability. While on low-speed manoeuvres, the system steer the rear wheels in the opposite direction of the front wheels which reduced the turning circle for easy parking.
Inside the refined cabin, it's all about the luxury and technology. All the high touch areas are wrapped in Alcantara and leather with Carmine Red stitching. It has the new enhanced Porsche Communication Management to control the infotainment system. The 12-inch high-resolution touch screen display is bright and user friendly to control the navigation, climate control as well as access Apple CarPlay.
The Panamera GTS is equipped with the latest driver assisted technologies like Porsche InnoDrive adaptive cruise control, head-up display, lane change assist and lane keep assist with traffic sign recognition.
It's surprisingly practical with spacious rear seats and cargo area. The rear seats has ample head and leg room. There are 495 litre of cargo space and 1,334 litre when the rear seats are folded. There is plenty of room for a couple of suitcases and golf bags for a weekend getaway.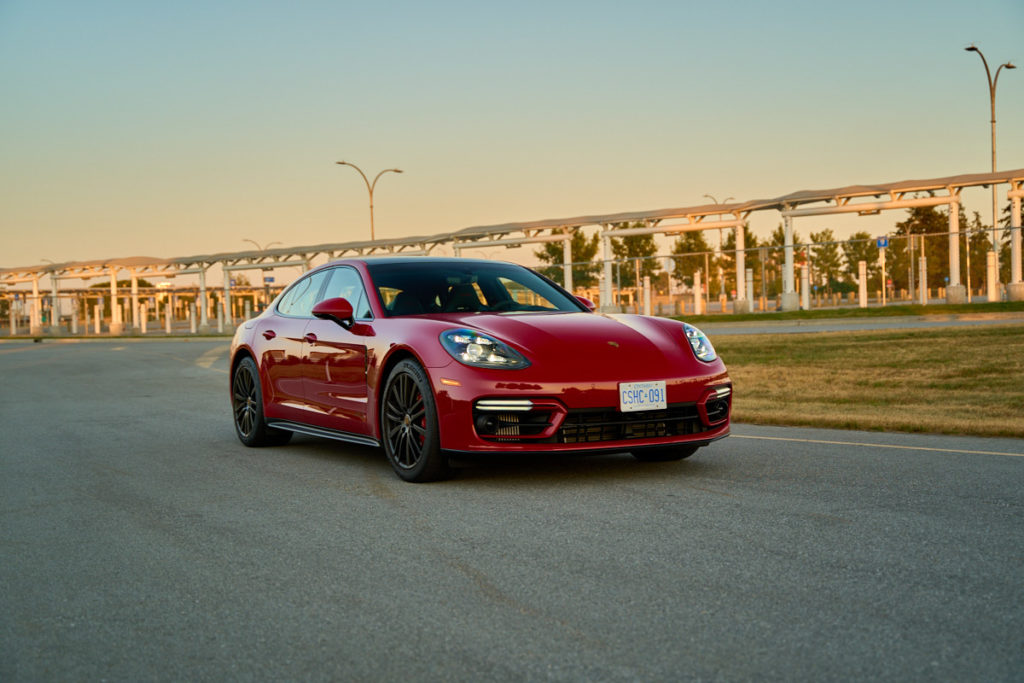 The 2021 Porsche Panamera GTS is an impressive sports car that seats four adults comfortably. It offers an excellent balance between luxury and performance. Panamera GTS is fun to drive as the Porsche 911 but more practical daily driver.