7 Stays with a Waterfall Outside Your Door
There's no denying that we as human beings are drawn to water. We seek out the bluest oceans, rushing rivers and serene lakes in our travels. Arguably the most magical phenomenon is the waterfall, populating travel photos across the globe.
According to Booking.com, the global leader in connecting travellers with incredible and unique places to stay, 44% of Canadian travellers look for a view overlooking water as a key factor in choosing their accommodation. Canadians love a stylish stay, and over a third (34%) say taking photos for social media is what they look forward to most on vacation.
When you're having a relaxing weekend away, hiking a million miles uphill isn't ideal for an amazing view or snagging the perfect Instagram shot. Why not stay where the water is right outside your door? This selection of hotels, apartments and villas come with their own waterfalls, so you can enjoy the view from the comfort of your balcony.
Niagara Falls Marriott Fallsview Hotel & Spa in Niagara Falls, Canada
No matter where you are in Niagara Falls Marriott Fallsview, it's impossible to overlook the visual splendour of the hotel's namesake. The hotel's spa, restaurant, business centre and nearly all the rooms include impeccable views of the thundering horseshoe falls. What's better than enjoying a dinner while marveling at the unofficial 8th wonder of the world?
Belmond Hotel das Cataratas in Foz do Iguaçu, Brazil
A five-star hotel located inside Iguaçu National Park, the Belmond Hotel das Cataratas overlooks Iguaçu Falls. Guests dining at the in-house Itaipu Restaurant frequently glance up to see plumes of sprays dancing above the immaculately maintained hotel gardens.
Chalés Paraty Real in Costa Verde, Brazil
The private waterfall at Chalés Paraty Real may not be as famous as Niagara Falls or as dramatic as the Iguaçu Falls. The sound of gentle splashing however, still creates a charming backdrop during breakfast on the chalet's porches or long, lazy afternoons in a hammock.
Józefina Apartments in Szklarska Poreba, Poland
Józefina Apartments are only a 3-minute drive from Kamieńczyk Waterfall. Guests who prefer to walk can take one of the many forest hiking trails that wind through evergreen trees to the cascading falls. The ethereal atmosphere of the Karkonoski National Park attracts travellers looking to get back to nature, although (thankfully) the  Józefina Apartments  has every modern convenience.
Hornerpub Apartments in Lauterbrunnen, Switzerland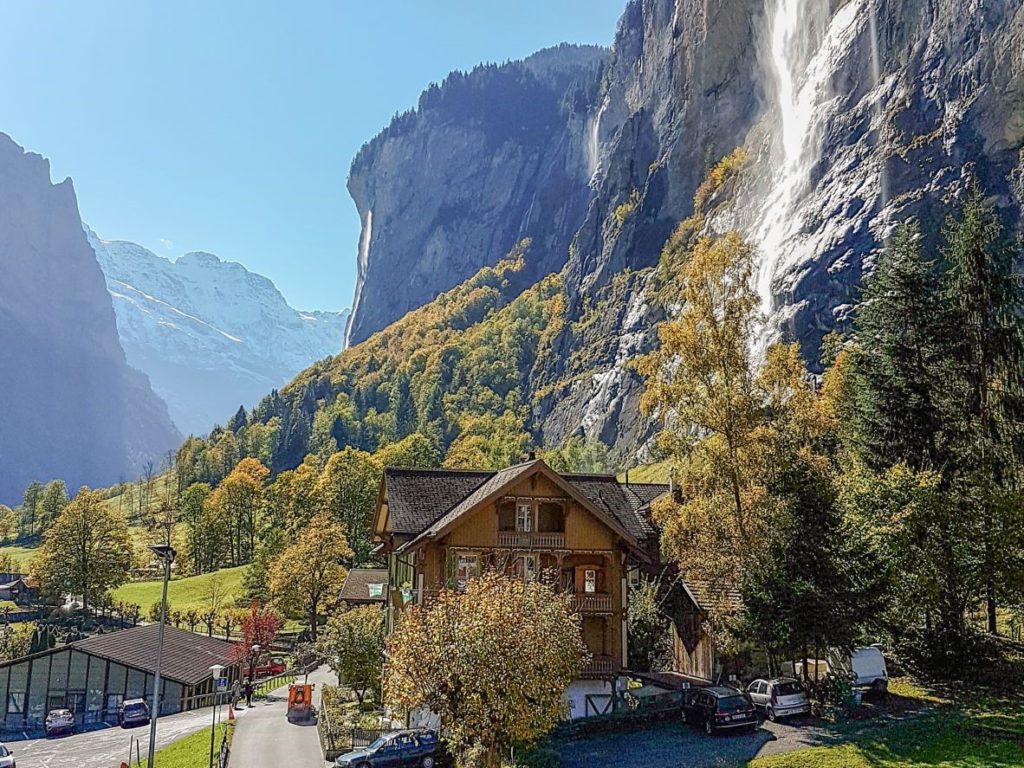 From a distance, the Staubbach Falls are a thread of white against the austere grey cliffs of Lauterbrunnen . Get closer and the kinetic energy of this waterfall is truly mesmerising. Guests at  Hornerpub Apartments  will find their rooms less than 200 metres from the Staubbach Falls, and on the other side, a seemingly endless view of the Lauterbrunnen valley. Transport yourself to a land far, far away with this magical spot.
The Reserve at Muckross Park in Killarney, Ireland
Torc Waterfall dances over the rocks in Killarney National Park. The park's lush woodlands create a vibrant backdrop and is only a few minutes walk from the eponymously named The Reserve at Muckross Park. These self-catered apartments are based inside the park and allow guests to live like woodland dwellers without having to compromise on comfort and luxury. Who knows? Maybe you'll spot a fairy or two in your travels.
Villa Solitude in Bad Gastein, Austria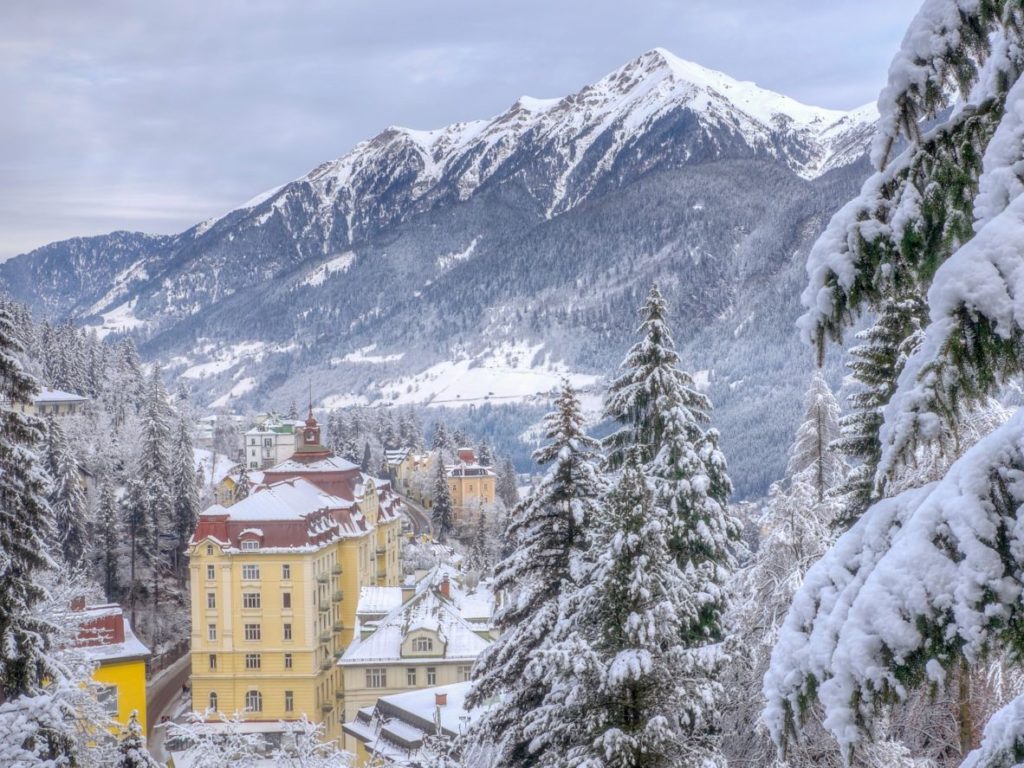 The waterfalls of Bad Gastein are beautiful in every season, especially more so during the winter months when they freeze. Hillsides and cliffs covered in icicles are a common sight around this popular skiing destination, and the Villa Solitude is a convenient and cosy place to warm up after some cross-country exploring.