City of Vancouver affirms its role as a leader in social enterprise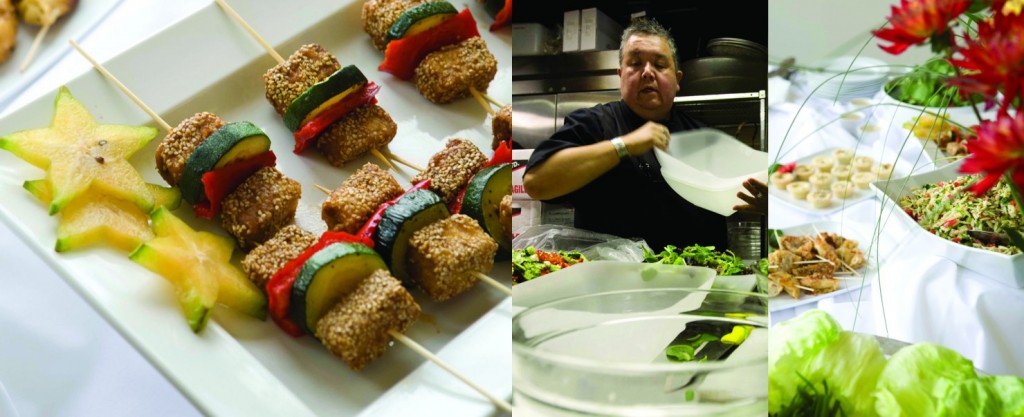 The City of Vancouver is stepping up its support for Vancouver's booming social enterprise sector, providing grant funding totaling $380,000 over two years to two organizations to support the growth of the social enterprise sector and the capacity of businesses to hire and support people with barriers to employment.
Social enterprises are businesses operated by non-profits, with the dual purpose of generating income and achieving positive social/environmental outcomes.
"Vancouver is emerging as a leader in social innovation, with more than 60 social enterprises in our city – the most in Canada," said Mayor Gregor Robertson. "The organizations we're investing in create jobs, tackle some of our toughest social and environmental challenges and address Council's priorities. This is a sector we want to see grow and thrive in Vancouver."
The City's investment, approved today by City Council, will leverage an additional $950,000 from the private and non-profit sectors, including Vancity Community Foundation, Vancity Credit Union, and Potluck Café Society through their long time corporate supporters, Bell Canada (as part of its Let's Talk initiative) and Price Waterhouse Coopers, along with a grant from Enterprising Non-Profits, and sponsorship from the Hastings Crossing Business Improvement Association.
The City will contribute $300,000 to the Social Enterprise Portfolio Program administered by the Vancity Community Foundation (VCF). The program provides social enterprises with early stage capital, coupled with experienced mentorship to launch and grow their ventures. With the City of Vancouver funding, the SEPP is expected to create three new social enterprises and support 15 others that have increased capacity and stability within their ranks. The program will create 90 new jobs and assist in retaining 110 positions.
"We've worked diligently over the last 15 years to support a broad range of social enterprises as tools for addressing some of our most pressing challenges, and we are excited to see its exponential growth," said  Derek Gent, Executive Director, VCF. "This contribution affirms our partnership while also providing essential resources to scale successful enterprises."
Examples of social enterprises funded by SEPP include Embers Green Renovations, which was contracted by the City to renovate four unused spaces into emergency winter shelters last year, and Mission Possible Enterprises, a property maintenance business offering a range of services to residential and commercial property owners and managers. Both find long term employment for approximately 50 per cent of people who enter their programs.
The Potluck Café Society will receive $80,000 from the City. The funding will go to the Potluck's Recipes for Success program which provides businesses, including social enterprises, with practical proactive strategies to assist their workers facing barriers in improving their stability in life, and in turn their ability to maintain employment over the long term.
"Many businesses are willing to hire people facing barriers and their managers and staff need guidance to better support these employees to help them successfully keep their jobs over the long term, and that's where we come in," said Heather O'Hara, Potluck Executive Director. "Without providing accommodations and wrap-around support in the workplace, attrition rates for employees can run as high as 80 per cent, and we have practical strategies to address this challenge".
Recipes for Success will help nearly 300 businesses, including social enterprises, learn about and gain capacity and understanding of best practices in supporting people facing barriers in their workplaces. At any given time it will provide ongoing mentorship to 10 to 15 social enterprises and businesses to better support their workers.
The $380,000 investment comes from the City of Vancouver's Innovation Fund, which was created in 2012 to leverage additional monies from external funding sources to advance City policy, while building on the face value of the City's investment.
Photo: Potluck Café