White Spot Celebrates 95th Anniversary with Limited-Time Menu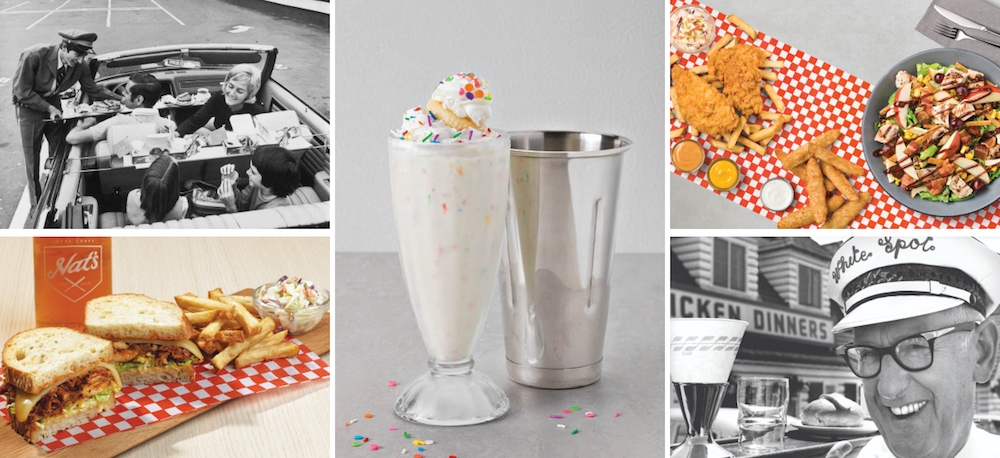 The year 1928 was a big one in human history: the first trans-pacific flight occurred, sliced bread was invented, and in Vancouver, B.C., restaurateur Nat Bailey opened the very first location of White Spot on June 16, 1928. It's been 95 years since that beginning, and in that time, Canada's longest-running restaurant chain has weathered a depression, recessions, global events, and a pandemic and remains a beloved family favourite throughout British Columbia.
"We are so proud of what we've built here," said Warren Erhart, President & CEO, White Spot Restaurants, who retires this summer after 33 years of dedicated leadership. "We've been operating for almost a century, and over that time the values on which Nat Bailey founded White Spot have only grown stronger. Nat would be proud if he could see us today."
To celebrate, a special limited time only 95th anniversary menu will be offered from June 5 to July 16, spotlighting the item that started it all: BBQ Chicken. Beef was in short supply when Nat opened that first drive-in on Vancouver's Granville & 67th Ave., so White Spot earned its first loyal fans by serving barbecued chicken. In a nod to its dynamic history, the special anniversary menu includes items like Crispy Fried Chicken, Half Rack Ribs & Crispy Chicken, a BBQ Chicken Sandwich, Crispy Fried Dills and, of course, the BC Chicken Burger with secret Triple "O" sauce. To add to the festivities, the menu will also feature a Birthday Cake Shake, while kids' Pirate Paks will offer a birthday cake shake or birthday cake sundae option.
This celebration is not only of this notable anniversary, but also of the iconic B.C. brand's legacy within the communities in which it operates and the admiration and recognition it has garnered. For 95 years, White Spot has consistently served delicious food with memorable service; provided continuous, steadfast community support; and remained committed to local ingredients and suppliers. As recently as this year, White Spot has been recognized among B.C.'s top 10 most loved brands by BC Business Magazine and received the Greater Vancouver Board of Trade's Rix Award for Engaged Corporate Citizenship.
White Spot's long-standing support of the people and communities it operates in is as legendary as its food. "From the moment White Spot first became involved with our foundation, their support has been unwavering," said Mel Zajac, Chairman of the Zajac Ranch for Children. "They understood our dream of creating a camp for children who otherwise would never have the opportunity to go, and they helped make it happen. We're happy to celebrate this milestone with White Spot."
"We have such a strong foundation on which to continue building a bright future," said incoming White Spot President, Trent Carroll. "This is an exciting time for the White Spot brand, so it's wonderful to look back and celebrate where we came from," said Carroll. "Our business has seen substantial growth, particularly driven by the Triple O's brand expanding into locations beyond British Columbia, including: Alberta, Ontario, and even internationally into markets like Hong Kong. It's remarkable to think it all started back in 1928 with that first drive-in."