Wendy's Summer Deals: $1.99 Frosty-ccino & Iced Coffee + 99¢ Frosty, and new Lemonade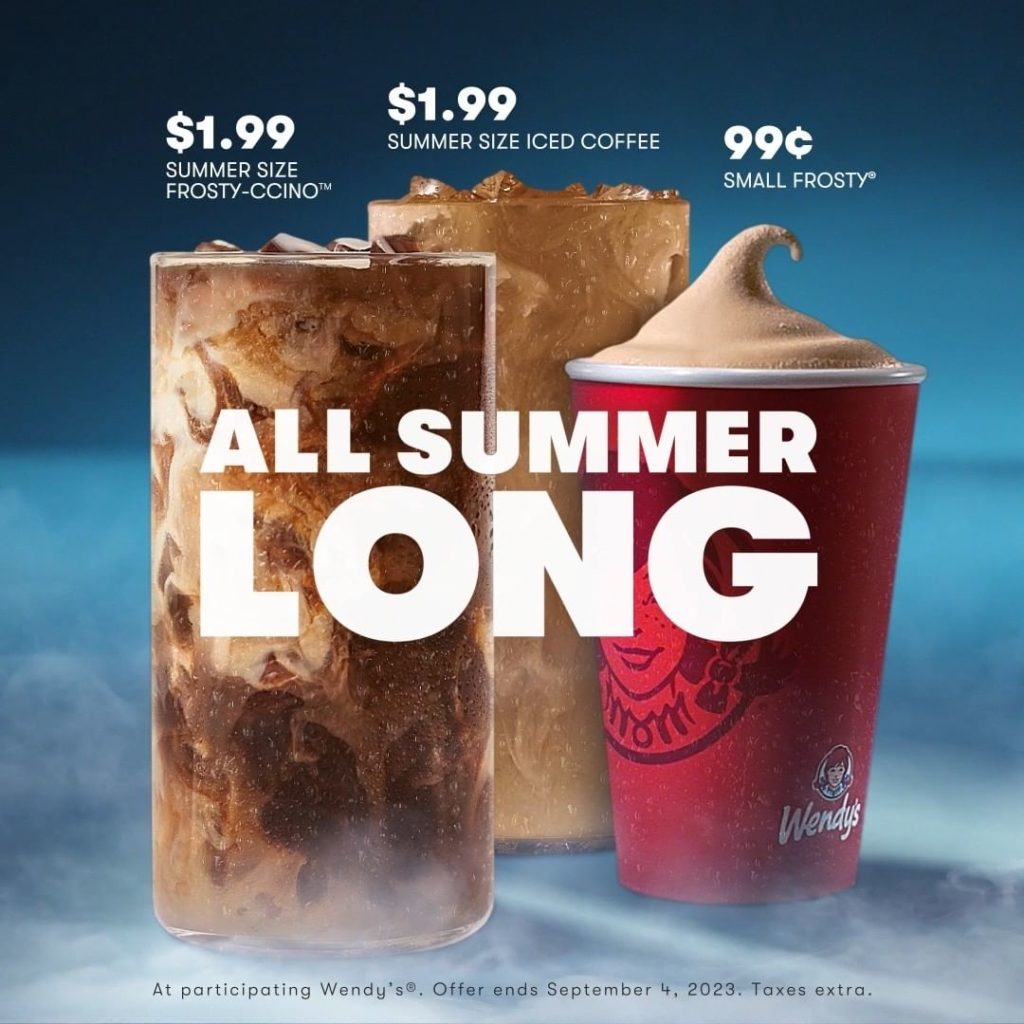 Your summer is set, with a little help from Wendy's. To celebrate the official start of summer this week, Wendy's Canada launched new fresh deals and a new menu item.
New Ice Cold Coffee Deals: $1.99 summer-sized Frosty-ccino and Iced Coffee
Choose Wendy's Iced Coffee or Frosty-ccino for just $1.99, chilled to perfection for the hot days ahead. Wendy's refreshing Iced Coffee is slowly steeped and blended with cane sugar syrup and cream to be extra rich and super-smooth and served over ice. Can't decide between the iconic Frosty and needing a caffeine boost? Now you can have both! Order a Frosty-ccino – made with Wendy's signature iced coffee paired with our iconic Frosty cream in chocolate or vanilla using 100% Canadian dairy.
It's Officially Frosty Season: 99¢ small Frosty
Your favourite summer deal is back! Cool down with a 99¢ Frosty treat all summer long, available in chocolate or vanilla flavours. It's simply a spoonful of sweet summer savings in every bite.
New Summer Lemonade
Blueberry Pomegranate Lemonade joins the fan-favourite Dave's Craft Lemonade lineup. This refreshing lemonade flavour tastes like summer in every sip with the perfect balance of sweet and fruity with ripe blueberry and sweet flavours, paired with subtle, bright, tart notes of fresh pomegranate. The Blueberry Pomegranate Lemonade tastes as vibrant as it looks, with a unique purple hue. See and taste for yourself!
These menu items are available all day throughout the summer months until September 4.