Water Street Cafe Valentine's Day Menu – February 14 – 16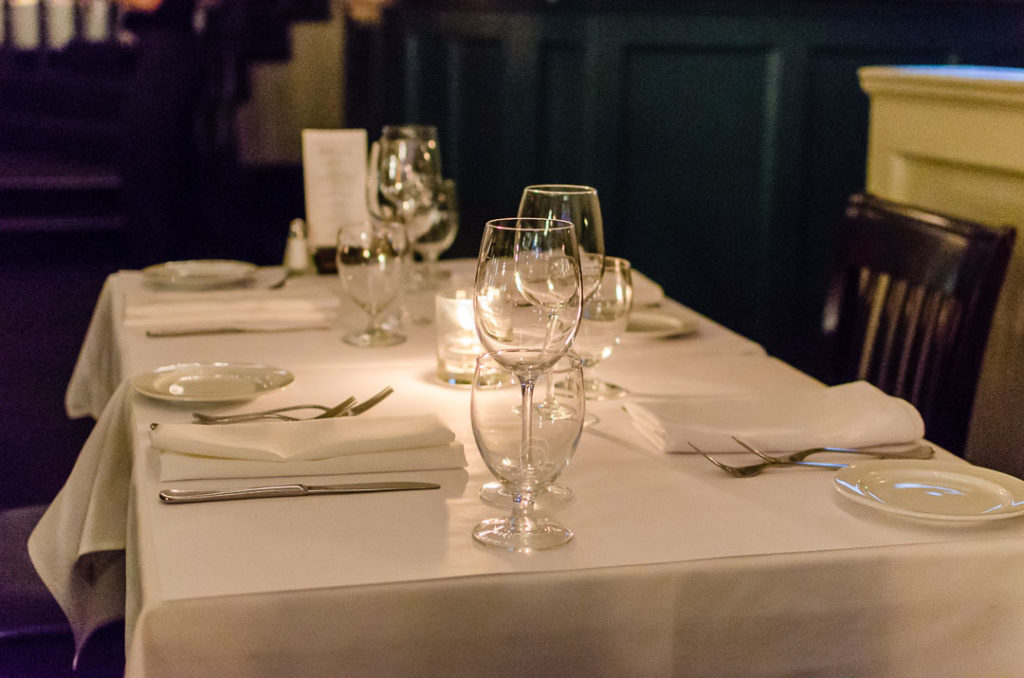 Looking for romantic dinner to impress your Valentine? Located in the heart of historic Gastown, Water Street Cafe has been a Vancouver landmark since 1988. The restaurant specializes in Pacific Northwest cuisine with an Italian flare. It has been featured in movies, television shows, and numerous dining guides.
This Valentine's week, Chef Alan prepare a special 5 course menu for $49 from February 14 – 16, 2018.
Amuse-bouche is Duck Rillettes on a pickled cranberry crostini. It's a nice bite-sized hors d'œuvre.
For the appetizer, you have 3 choices of salad, chowder or scallop.
Kale and Farro Salads served with chevre, fennel, orange, candied walnuts, sherry vinaigrette
My pick is the West Coast Seafood Chowder served with russet potato, sweet corn, manilla clams, baby shrimp. I enjoy the hearty and creamy chowder with fresh seafood and smoked salmon.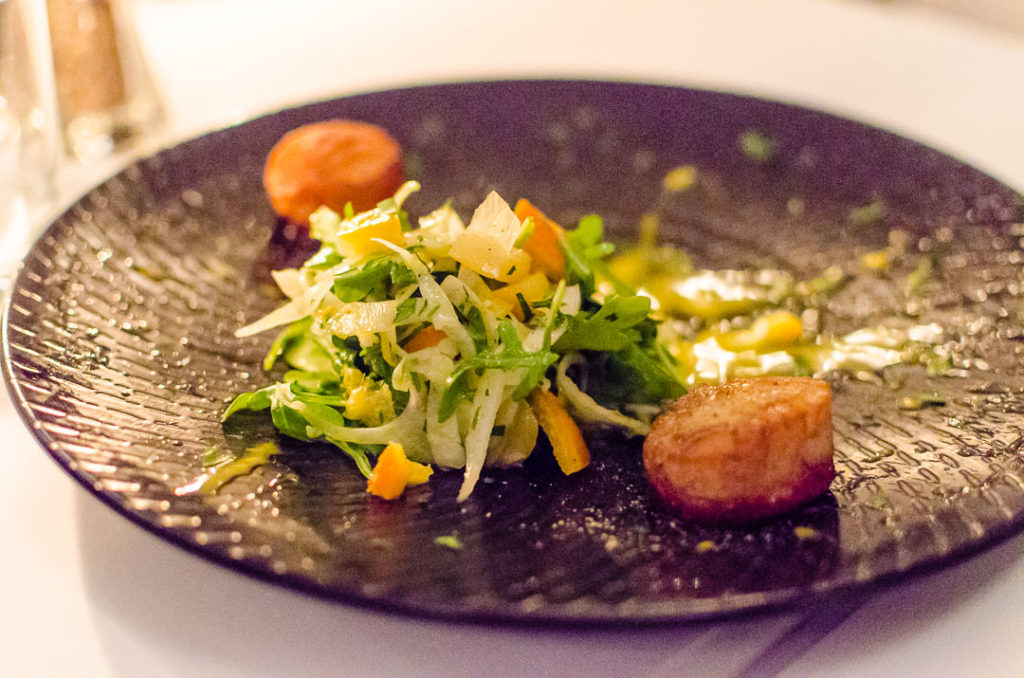 Sea scallop served with pan seared scallop, citrus preserve, fennel slaw, saffron aioli.
Lemon sorbet topped with champagne served as a palate cleanser.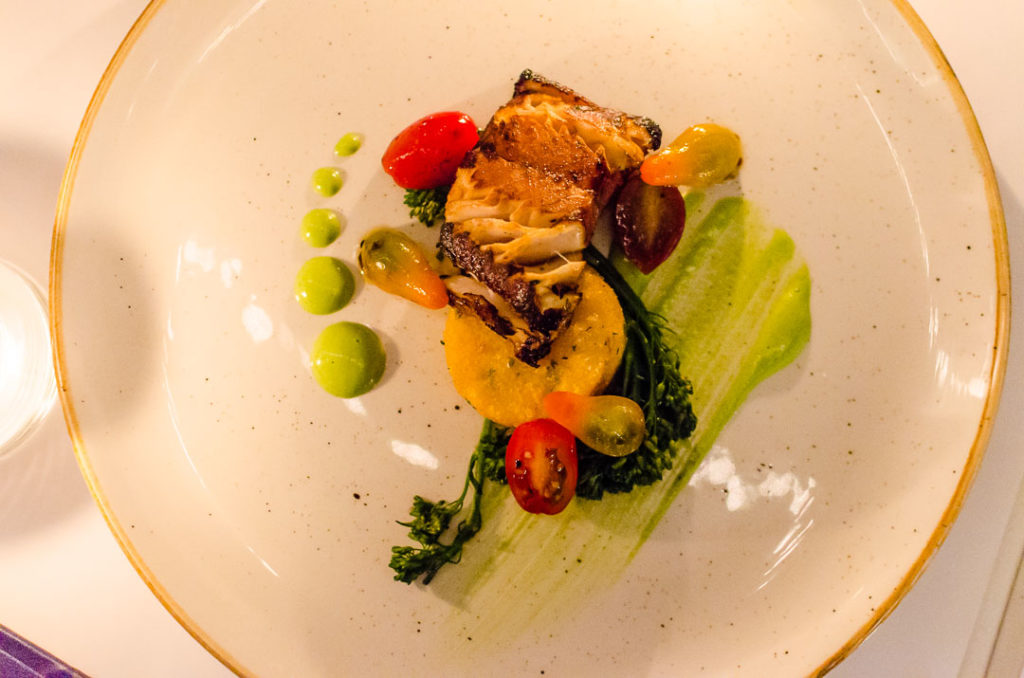 For the main course, you have 3 choices of sablefish, filet mignon and seafood pappardelle.
Sablefish served with ponzu sesame honey glaze, crispy polenta, charred broccolini. The grilled Sablefish was wonderfully buttery.
Filet mignon with red wine demi, crispy fingerling potatoes, grilled vegetable medley. The steak was cooked medium rare – just the way I like it. It was tasty and rich.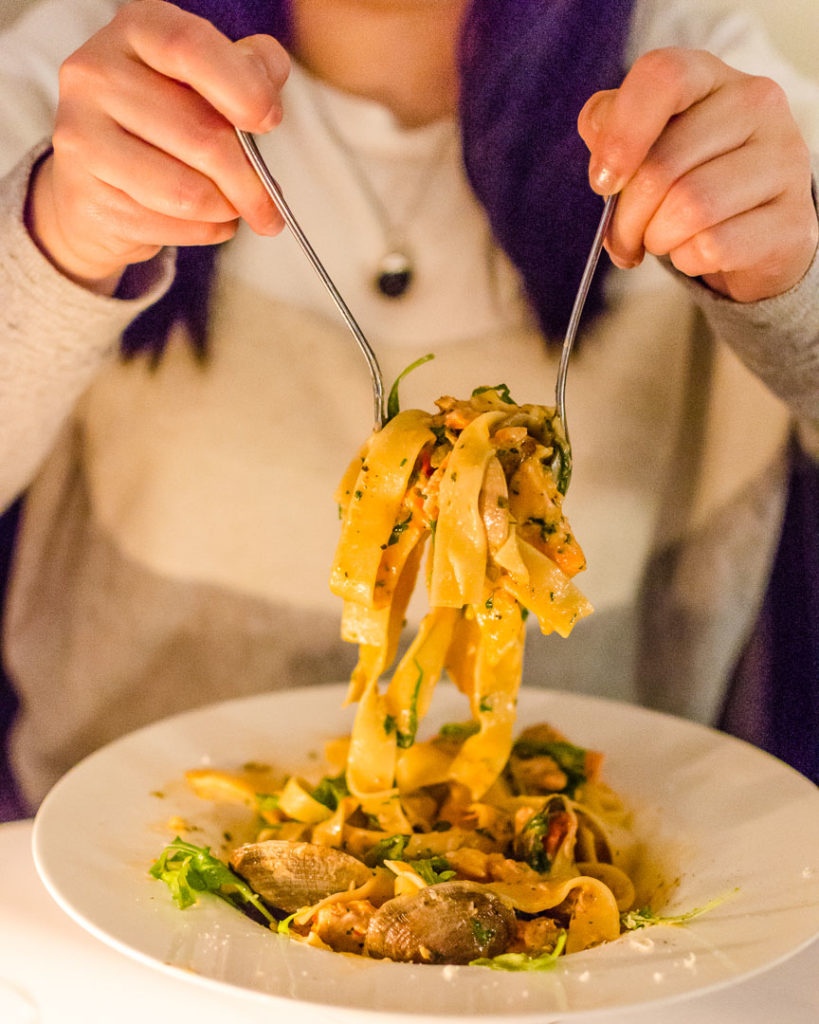 My top pick is the Seafood Pappardelle served with fresh fish, clams, heirloom tomato, artichoke, capers, rose sauce. I enjoy the thick pasta with fresh seafood and creamy, rose sauce.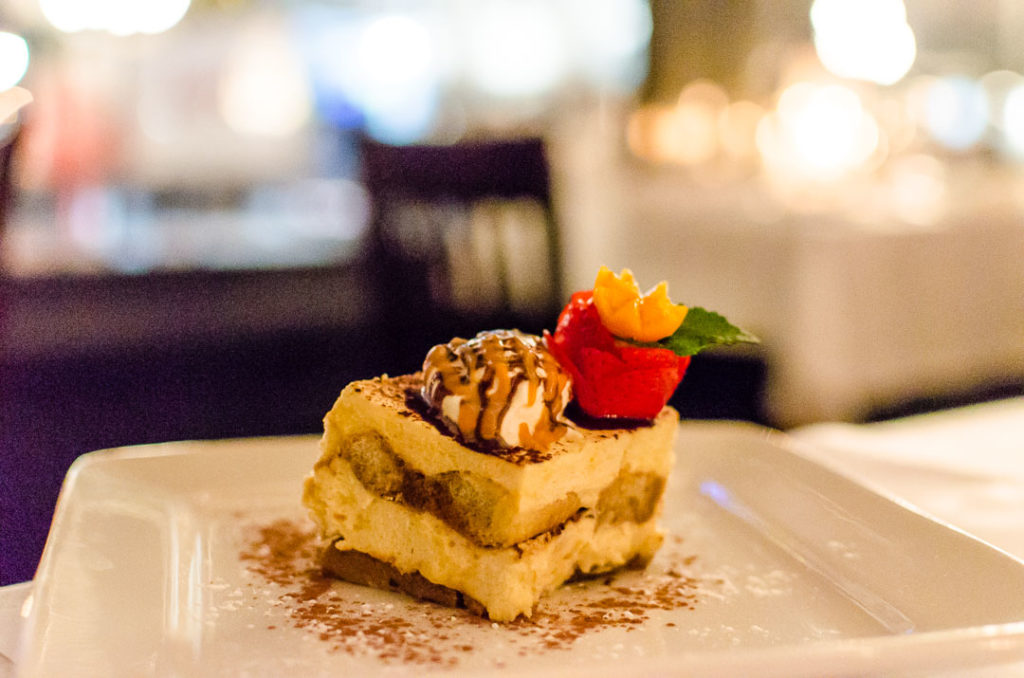 The classic Italian Tiramisu is the best way to end a romantic evening.
Water Street Cafe
Address: 300 Water St, Vancouver, BC V6B 1B6
Phone: (604) 689-2832