Moxies Summer Feature Menu: Savour the Flavours of Summer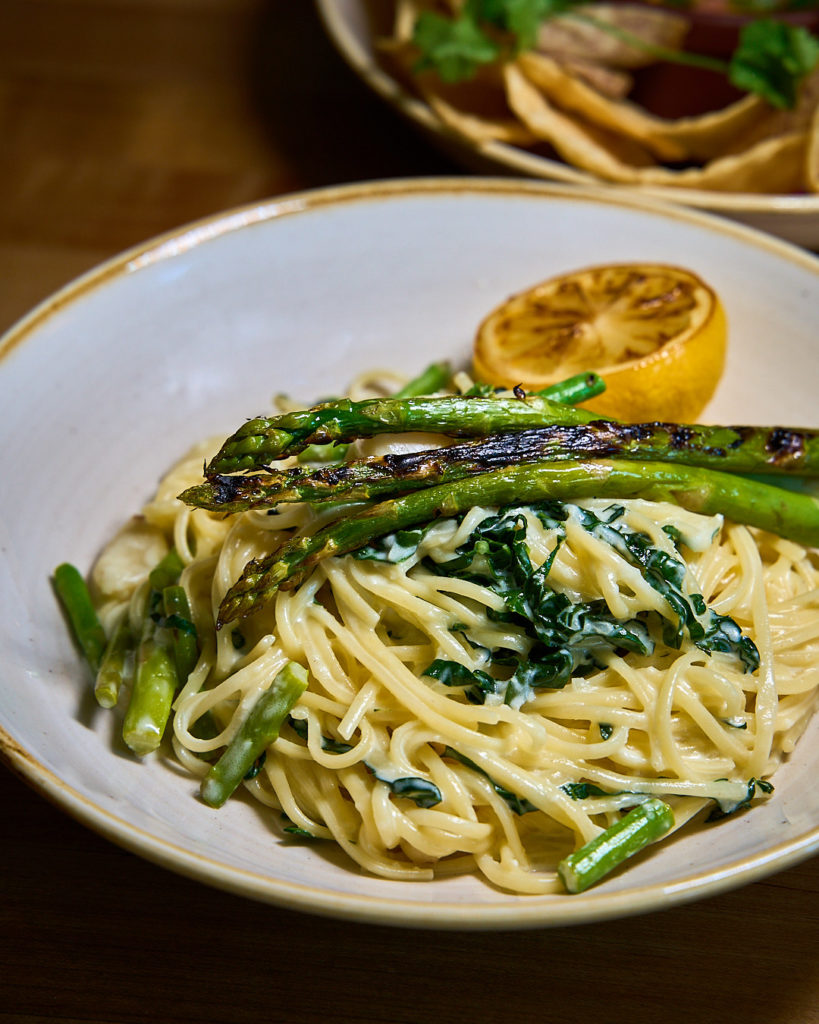 Moxies has just released its brand-new summer feature menu, and it's full of delicious dishes and refreshing cocktails to help you savour the flavours of summer.
The menu features a variety of fresh, seasonal ingredients, including asparagus, lemon, watermelon, and passion fruit. There are also three new cocktails that are perfect for enjoying on a hot summer day.
Some of the highlights of the new summer feature menu include:
Lemon & Asparagus Spaghettini: This light and creamy pasta dish is made with a housemade lemon cream & white wine sauce and topped with grilled asparagus. The lemon cream sauce is perfectly balanced, and the asparagus adds a touch of freshness.
Spicy Cashew Queso Dip: This savoury dip is made with house-made cashew cheese, chipotle peppers, pico de gallo, and served with freshly cooked taro root & white corn chips. It's the perfect way to share with friends.
Mile High Mocha: For dessert, we have the showstopping Mile High Mocha Pie. This decadent dessert is made with mocha ice cream with layers of fudge, almonds, and cookie crumble. It's a rich and creamy mocha pie that's sure to satisfy your sweet tooth. 
Crimes of Passion Fruit: This winning cocktail was created by Samantha Machan, Bartender at Moxies Courtney Park, and made with Bulleit bourbon, passion fruit syrup, mint, and berries. It's a refreshing and fruity cocktail that's perfect for a hot day.
Vacation Mode Mai Tai: This refreshing cocktail is made with Captain Morgan dark rum, almond syrup, citrus & passion fruit foam. It's sweet and tropical, and it's sure to transport you to a beach vacation.
Spicy Mezcal Watermelon Margarita: This spicy and refreshing cocktail is made with Mezcal tequila, Jose Cuervo Tradicional Blanco Tequila, fresh watermelon, chili syrup.
The new Summer Feature Menu is available now at Moxies locations across Canada. So what are you waiting for? Head to your nearest Moxies and start savouring the flavours of summer!