Suitsupply Spring Summer 2015 Preview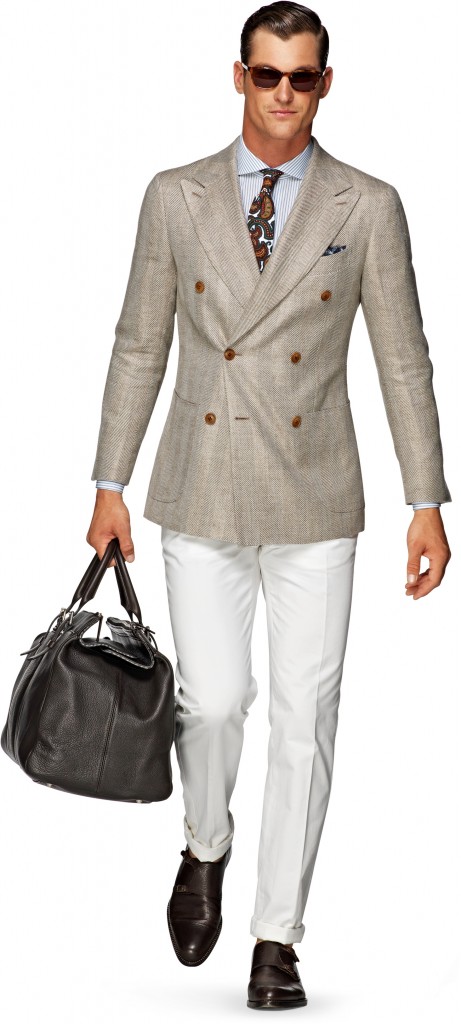 Suitsupply's Spring/Summer 2015 collection draws its inspiration from a variety of sources. From influences as diverse as the fabric archives of our Italian suppliers based in Biella, to the rich colors of the spice trail.
Every season Suitsupply's design team combs through the archives of our weavers to find hidden treasures dating as far back as the mid 19th century. These fabrics are reinterpreted, updated, and brought into the 21st century; in line with the Suitsupply aesthetic. For this collection Suitsupply collaborated with Biellese weavers E. Thomas, Ferla and Vitale Barberis Canonico, among others, to create the exclusive designs and structures that give the collection its particular feel and signature look.
Blue remains the mainstay of the collection; from strong Neapolitan shades and azure to navy blue. Dynamic colors that find their origin in the warm hues of the spice trail support and enhance these blues tones. Patterns range from Afghan-influenced medallions and classic checks in surprising and strong color combinations to bold ticking stripes. These are woven, printed and embossed onto linens, summer cashmere, kid mohair, seersucker and cottons.