Bonobos Fall 2014 suit collection
Bonobos made their signature Italian wool Foundation suit even better this fall with brand new fabrics and updated interior details, including a more ergonomic interior pocket so grabbing that business card is as smooth as your first impression. A finely-tailored wool suit is warm on its own, but you can always add a topcoat into the mix. The suits come in Standard and Slim fits, and Short, Regular and Tall sizes, so you can find the perfect fit for you.
The Fall 2014 men's suit collection was inspired by the early British rock invasion style, before they were all glam rock stars. Mick Jagger before he went big played a major part in the inspiration, this was all when he was still a lad. Other bands in their early days played a major role as well such as Kinks, early Who, and Screaming Lord Sutch.
A tweed blazer is an essential addition to any modern wardrobe. You can pair your slim cut tweed blazer with raw denim to create a smart casual look. You can easily dress it up or down with a pair of double monk strap or Chelsea boots. The rough, woolen fabric will keep you warm on chilly morning commute to date night with your lady. It's also an easy way to introduce some great texture into your fall wardrobe.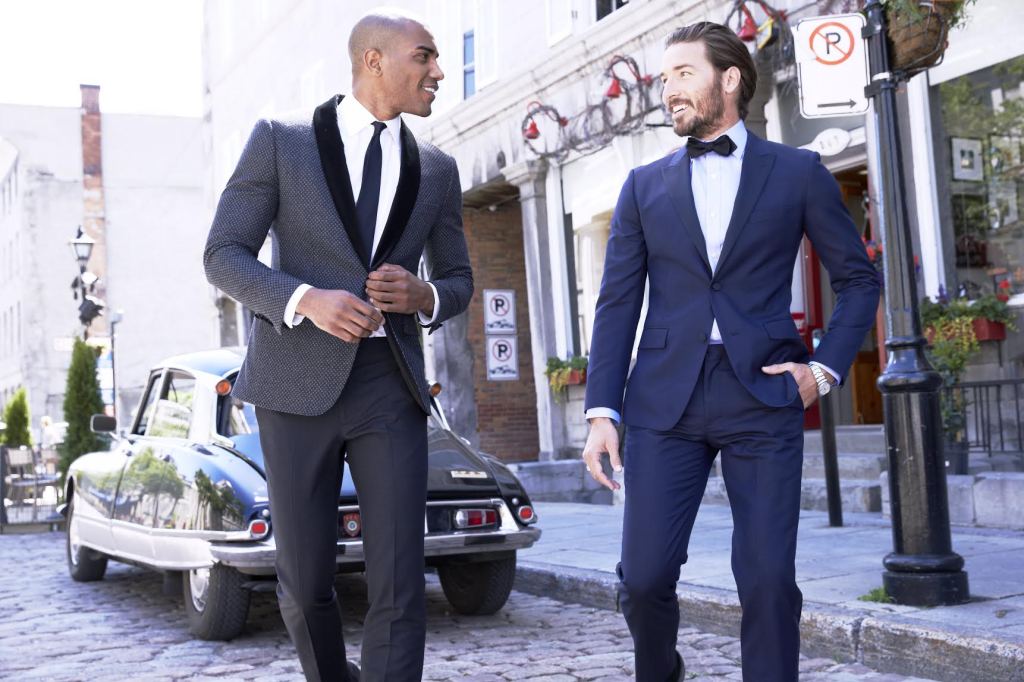 The navy blue tuxedo is a daring alternative and is always acceptable for black tie gala. If you want to make a statement, this is how you do it