Allen Edmonds CEO Paul Grangaard on Christmas tradition & finding the perfect gift
Since 1922, Allen Edmonds has been at the forefront of quality American craftsmanship. Today, Allen Edmonds continues to set the standard with a 212-step manufacturing process and using the world's finest leathers such as calf skin and cordovan. These materials are combined with a cork footbed to create unmatched comfort and durability. Each shoes remain in the last for at least 24 hours to ensure that they hold their shape for a lifetime. When you buy a pair of Allen Edmonds shoes, you are making an investment for years to come.
As the holiday season is fast approaching, we chatted with Paul Grangaard, CEO of Allen Edmonds, about Allen Edmonds Christmas tradition, finding the perfect gift and what's on his Christmas wish list.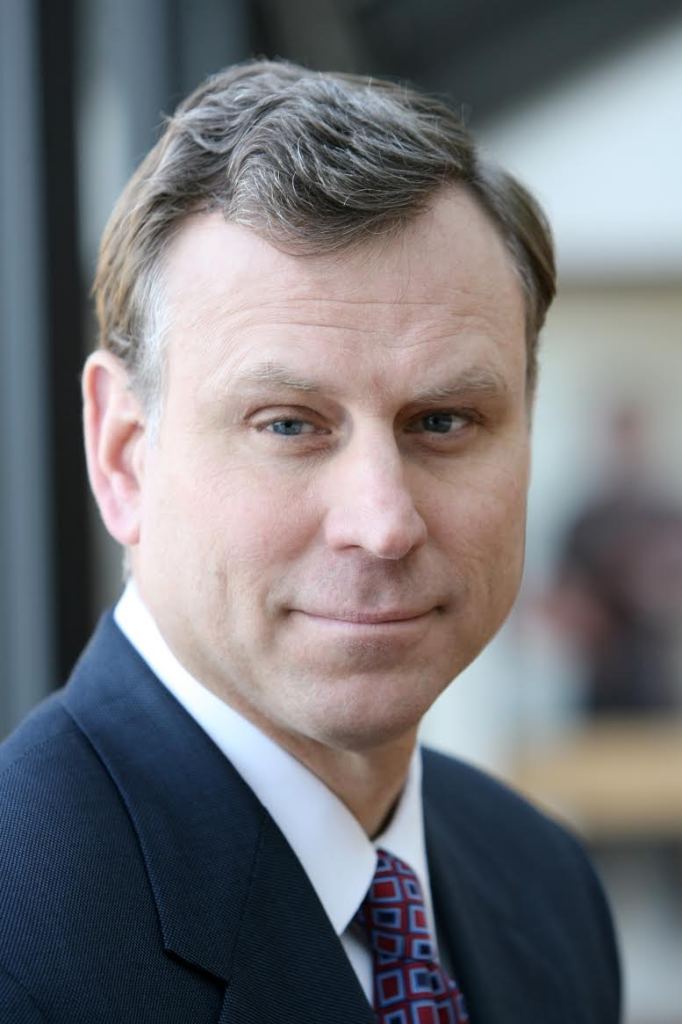 What was the inspiration behind the Fall / Winter collection?
Boots! For the first time in a couple generations, men are wearing calfskin dress boots to formal business settings, and they're also wearing a number of different cowhide boot styles for business casual settings and on the weekends. We've come up with some great dress and casual boots this fall.
And Color! Over the past few years, men have "gone beyond the black" and rediscovered the elegance of brown dress shoes. Our burnished Walnut colored Strand style, for example, is our #1 selling shoe with younger men of great promise, and it's our #2 selling shoe overall. Our new Walnut color led our foray into "cool browns" a couple of years ago, then we brought out a very unique smokey brown that we call "Bourbon". This fall we launched two colors named after the men who led their development over the past year and who manage our finishing area of our production. One is "Bob's Chili" and the other is "Jose's Oxblood". They're both very rich colors and look great — whether with wool pants or jeans.
Allen Edmonds Strand in Oxblood
Which shoes or boots are your favorite from the Fall / Winter collection?
Our Odenwald and Long Branch are very popular on the casual side of boot styling, and our Dalton and Bleecker Street dress boots are also finding their way on thousands of well-dressed feet this fall. The Bleecker Street was this year's winning design in a scholarship contest we held at the Parsons New School of Design in New York. The brogue cap-toe Strand style is my perennial favorite among our shoes, and it looks amazing in Bob's and Jose's new colors.
Does Allen Edmonds have a Christmas tradition?
I'm so privileged to work with the great people at Allen Edmonds! We do a major food drive during the Holiday Season and donate the collection to food shelves. You'd be impressed by the size of the donation, given that it's truly a budget-stretching time of year for our families. We throw a party for our employees and raffle off gifts, from products in our stores to some large consumer electronics (I don't know what the grand prize will be this year, but the big screen TVs we've given away in the past have been huge hits). The employees receive more raffle tickets as they bring in more canned goods for the food drive. Last year was a special year for our company and we had a terrific formal dinner in a local ballroom, with an excellent professional Big Band playing for us. It was a great night, and especially fun for me — I love greeting our employees and their spouses/significant others, thanking them all for their support of AE, and then wishing them Happy Holidays. What's more, I was allowed to sit in with the band on my trumpet for a couple of numbers. This year we'll be back to a nice off-site lunch, the raffle and the afternoon off from work (time off during the run-up to the Holidays is always popular).
Do you have a fond holiday memory at Allen Edmonds?
My first year as CEO, we were having the traditional lunch in the factory — I was new and they didn't know me so well then. "Positive Culture, Let's Have Fun Together" is one of my "6 Key Leadership Commitments" that I talk about with our employees all the time. But back then they didn't know how far I'd go. When I asked them all to join me in singing a few Holiday Carols, and then walked around the group sticking the microphone in front of people for their "solos", there were some pretty fun looks of astonishment that I'll never forget. Last year's big dinner was also really memorable. Our employees had achieved a great deal together in rejuvenating this company over the past several years, and it was a good time to review, reflect and rejoice together.
Do you have stocking stuffer ideas for shoe enthusiasts? Under $50? Under $100?
Allen Edmonds Men know that our shoes are a terrific investment — if you take good care of them, and have them Recrafted when they need new soles, you can expect them to last for even 20 years or more. So some of our first class shoe care items — the right color polishes, waxes, horse hair brushes, salt remover, waterproofing, even the full shoe care kit — are always great and inexpensive stocking stuffers. Closer to $100 is the perfect belt to match the man's shoes or just for an upgrade to his belt collection. People may not know this, but our belts are Made in USA by real artisans. They're gorgeous, and belts are more important today to a good personal presentation than ever before.
Allen Edmonds Made in the USA belt
What's on your holiday wish list?
One of our newly-introduced alligator belts, a pair of our dress boots, our new gray cardigan sweater, a couple of our striking gingham check shirts and a "final fit trial" of our newly re-designed Jack Nicklaus golf shoes (with the chance to use them before too long). Oh, and a couple nights to, as Clement Moore so memorably said, "settle our brains for a long winter's nap" — it has been a very full year. I'm really looking forward to having our kids back under the roof and a couple lazy mornings. There's no place like home for the Holidays!
Allen Edmonds Jack Nicklaus golf shoes