Yoga.Run.Party. at lululemon athletica's SeaWheeze Half Marathon and Sunset Festival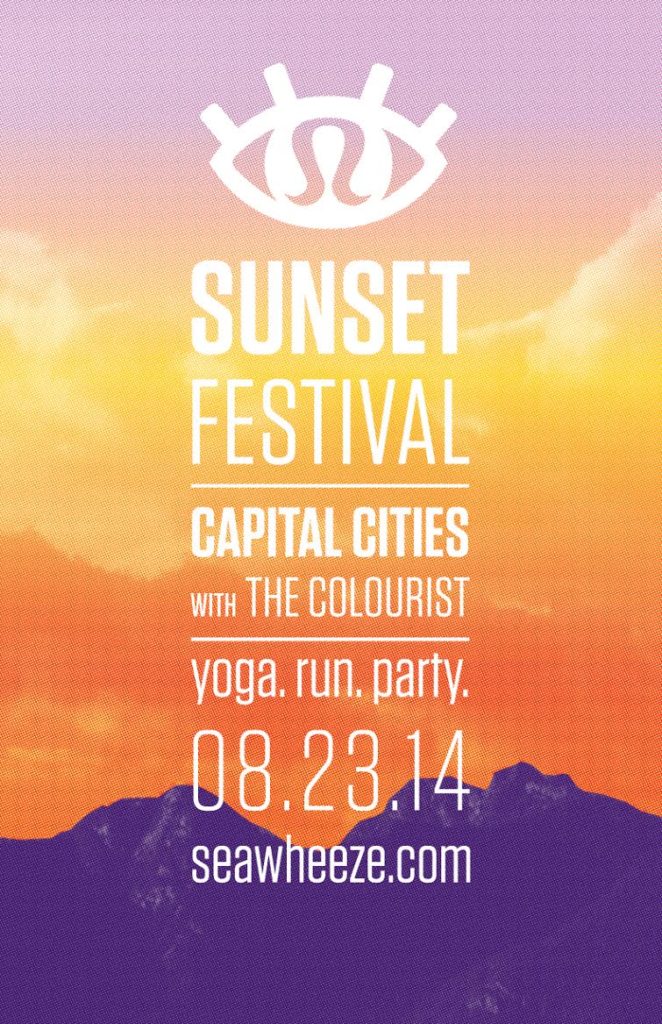 Runners, yogis, shoppers and rockers will once again be converging in Vancouver this summer for lululemon athletica's wildly popular SeaWheeze Half Marathon and Sunset Festival taking place on August 23, 2014.
Much more than your average half marathon, SeaWheeze is THE weekend to be in Vancouver to get your yoga on, crush your running goals, and celebrate it all with family and friends at the best outdoor concert of the summer. In just three years, the SeaWheeze half marathon has grown to be one of Canada's most popular destination half marathons, selling out all 10,015 spots in under an hour.
In addition to 21.1 km of sea, sun, sweat and smiles, the weekend event has something for everyone.
SeaWheeze Half Marathon
Date/Time: Race Package Pick up: Friday August 22, 7am – 8pm
Race Day: Saturday, August 23, 7am – 1pm
Location: Vancouver Seawall, Stanley Park, Coal Harbour, Kitsilano –
Details: Price: *SOLD OUT*
– Route map, road closures and yoga schedules
available at www.seawheeze.com
SeaWheeze Showcase Store
Date/Time: Friday August 22, 7am – 8pm
Saturday August 23, 8am – 1pm
Location: Vancouver Convention Centre
1055 Canada Pl, Vancouver, BC V6C 0C3
Details: – Pop up store featuring SeaWheeze limited edition clothing and accessories available for purchase.
– Recommend early arrival
Sunset Festival
Date/Time: Saturday August 23, 6pm – 11pm
Location: Brockton Oval, Stanley Park
Map and directions available here
www.seawheeze.com/events/sunsetfestival
Details: Price: $25.00 CAD, taxes included
– Music Concert with headliner Capital Cities
(www.capitalcitiesmusic.com) and The Colourist
(www.thecolouristmusic.com)
– Sunset practice with renowned yoga instructor Eoin
Finn (www.blissology.com)
– Licensed Patio + gourmet catering
– Complimentary shuttle service and bike valet available
Full event details are available at www.seawheeze.com.