Vancouver Bike to Work Week – May 27 – June 2, 2013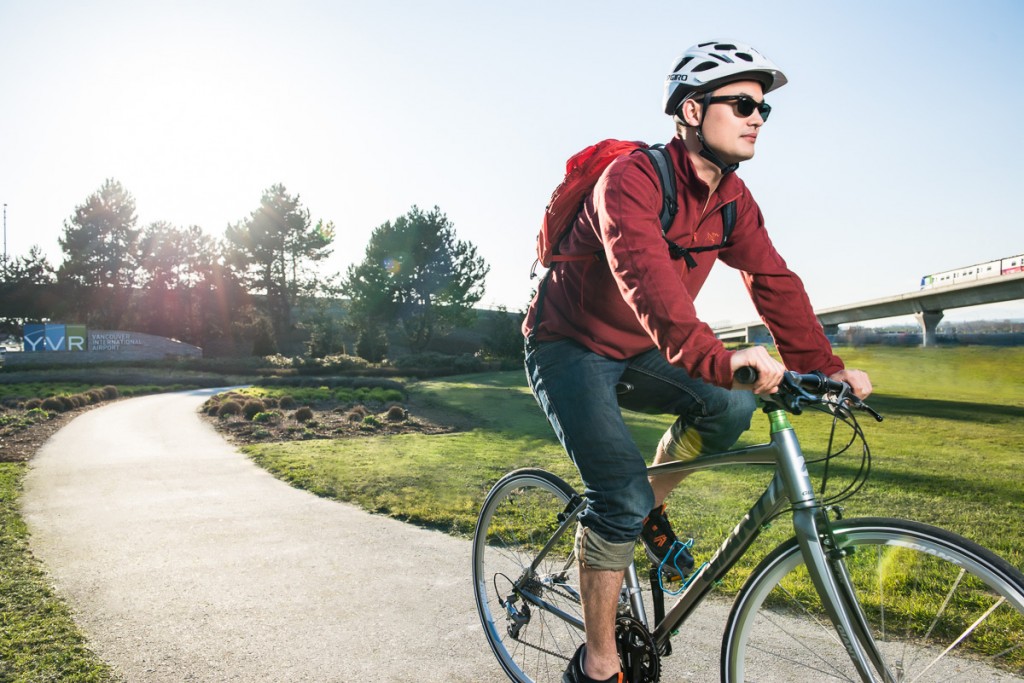 Cycle to Work: Good for your health, the city and your wallet!
Bike to Work Week:Â Friendly competition aimed at encouraging Metro Vancouverites to extend the fun they have bicycling on weekends to their daily commute!
As commuters continue to eye the rising price at the pump, the regional non-profit, HUB: Your Cycling Connection is motivating people across Metro Vancouver to ditch their cars and ride their bikes during this year's HUB Bike to Work Week, May 27-June 2.
For each commute that week, new and experienced cyclists will be greeted by over 50 commuter stations set up along some of Metro Vancouver's busiest bike routes, where snacks, maps, information, and free bike repairs will be offered.
Participants can also sign up and register online for the chance to win great prizes at www.btww.ca.

HUB's Executive Director, Erin O'Melinn says the fun and friendly competition proves the daily commute can be enjoyable, good for your health, good for the city, and good for your pocketbook. A bike takes about $350/year to maintain while a car takes on average $8,000/year to maintain[1]. That extra $7,650 can go a long way in one of the world's least affordable regions.
"The daily commute is part of life for thousands of people, everyday. We want to show others that it's easier than ever to ride to work. Leaving the car at home doesn't just make sense financially, but the health benefits and connection to the community are there too."
Since the first HUB Bike to Work Week kicked off in 2007, there has been an incredible 200 percent increase in the number of people choosing their bike as a transportation option. With new bike lanes in place around Metro Vancouver and a growing desire by many to improve their quality of life, the 'two-wheeled' commute is more popular than ever.
HUB is excited to promote the interactive component to Bike to Work Week. Online, participants can map their routes, see calories burned, and track reductions in greenhouse gas emissions for free.
Last year, participants saved over 72 tonnes of greenhouse gas emissions by cycling rather than driving and this year they hope to beat that number by 15 per cent.
Over 1,000 people tried a bike commute for the first time in 2012's event. Surveys show many of the new riders who start cycling during Bike to Work Week will keep riding when the week is over.
To view the commuter station schedule and to register, please visit www.btww.ca.