Review: 2016 Ford Focus Electric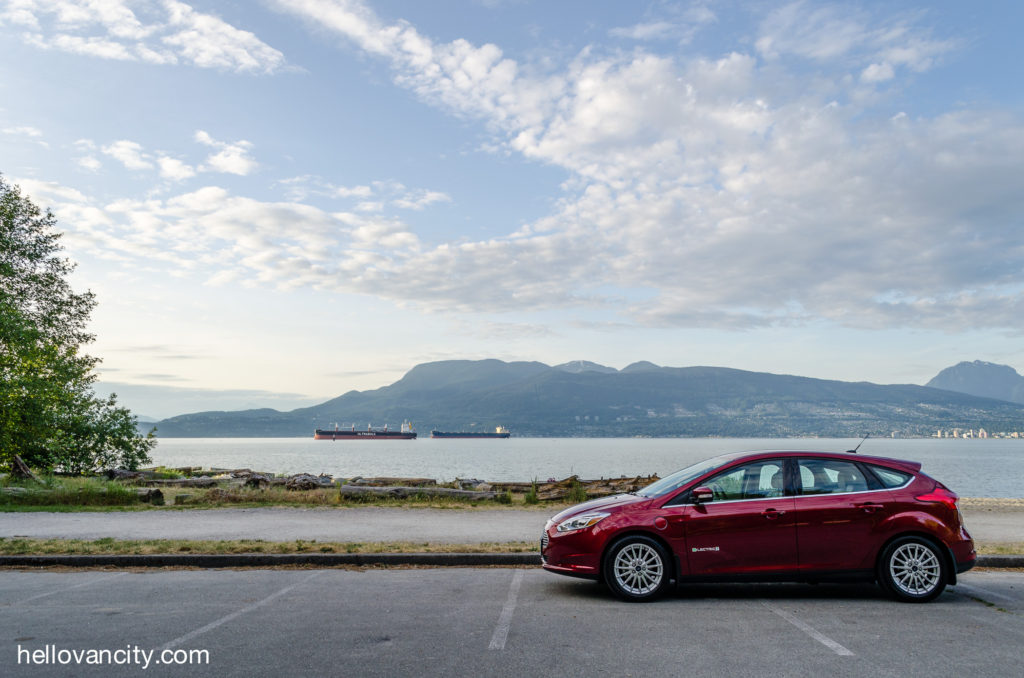 The 2016 Ford Focus Electric is the first all-electric vehicle in Ford Canada lineup. It maintained the same exterior and interior design as its gas power counterpart. Ford has removed the gas engine and replaced it with an electric motor and added a cool "electric" badge on the driver's side door. The result is a fun to drive car which is environment friendly with zero CO2 emissions.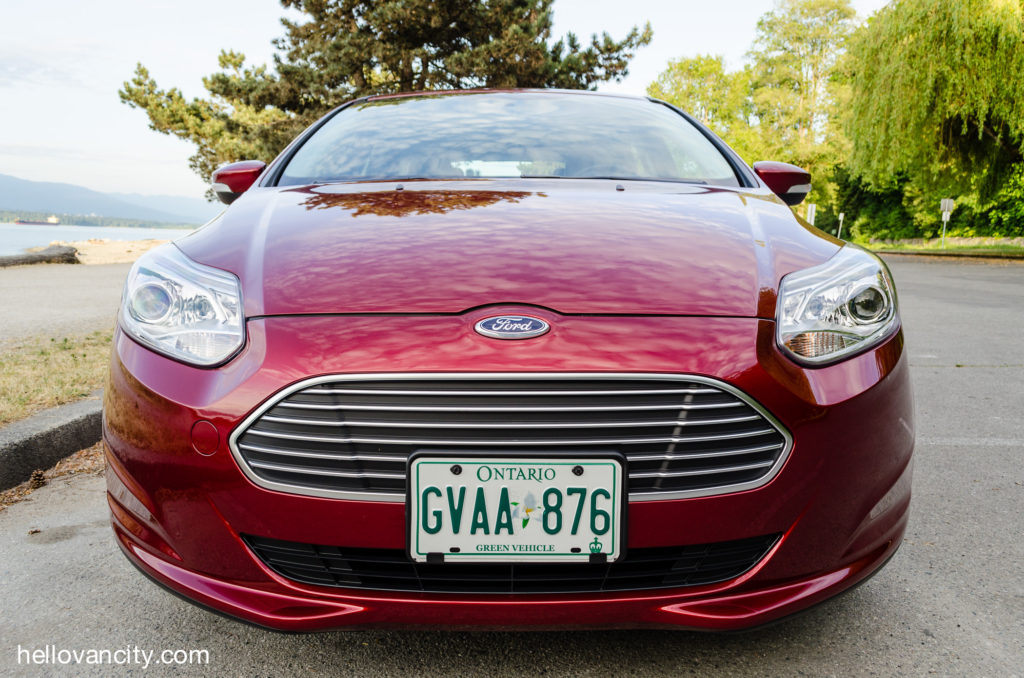 Our test vehicle was equipped with:
– 107kW Electric Motor
– AdvanceTrac with ESC
– Hill Start Assist
– Integrated blind spot mirrors
– LED illuminated external charge port ring
– 23kWh liquid-cooled Lithium Ion battery
– Torque Vectoring Control
– AdvanceTrac with ESC
– Regenerative Braking System
– Intelligent Access with Push-Button Start
Ford Focus Electric is powered by 107kW electric motor with a single speed transmission, which is built specifically to handle the high rpm range that comes with an all-electric motor. The ride is quiet & smooth even on the highway. All you hear is a buzz when you speed up because there's no engine.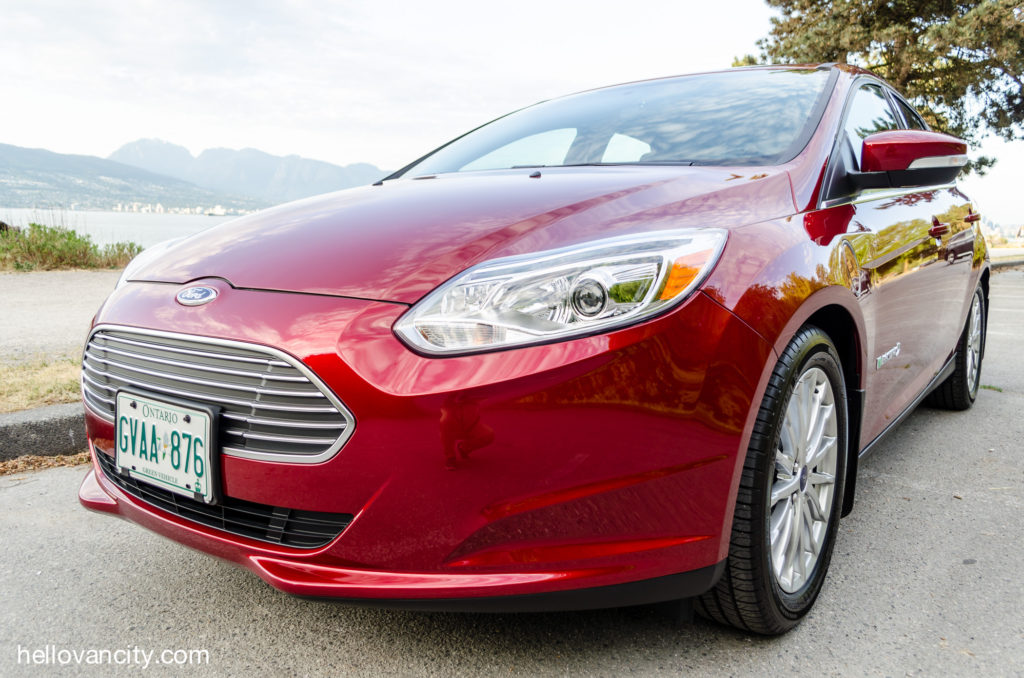 The Focus Electric features regenerative braking which recovers up to 90 per cent of the kinetic energy that would normally be lost during braking. The captured energy is sent back to the battery to be stored for later use. While the Brake Coach shows the percentage of available energy you've returned to the battery each time you brake and coaches you on how to brake efficiently so that more energy is regenerated. The Focus Electric has a 120 km range with a full charge. It's sufficient for my daily driving to work, meeting, gym and shopping. The Focus Electric is design for day to day driving and not ideal for long drives and road trips.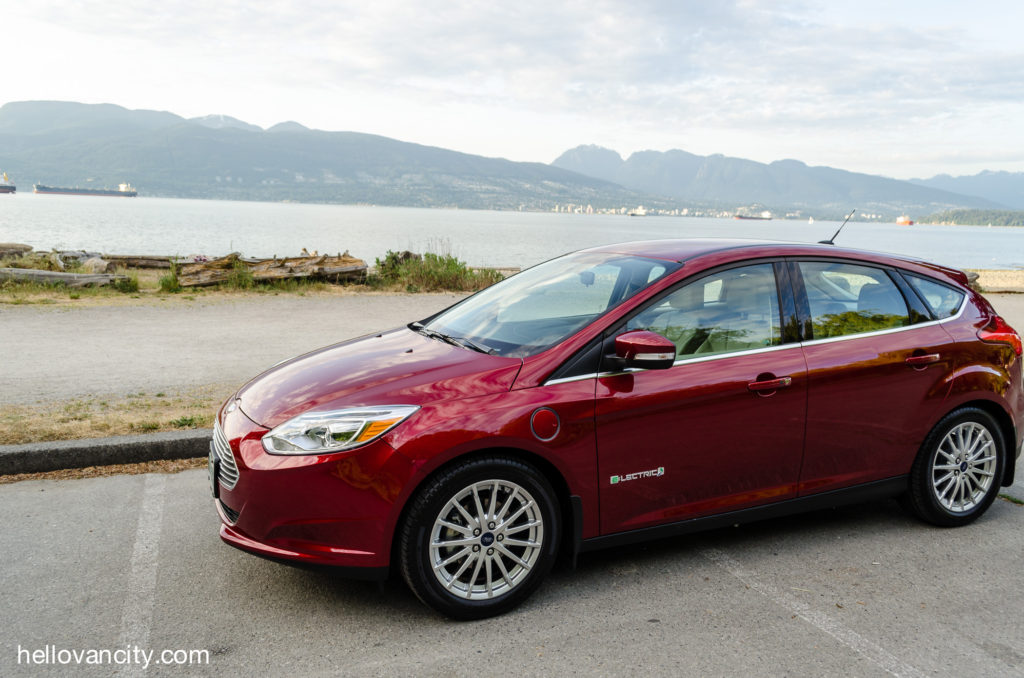 The Focus Electric is based on the 4 door hatchback. It's one handsome car with 17 inch painted aluminum wheels, unique one piece grille in piano black with chrome accents, xenon headlights and  LED taillights.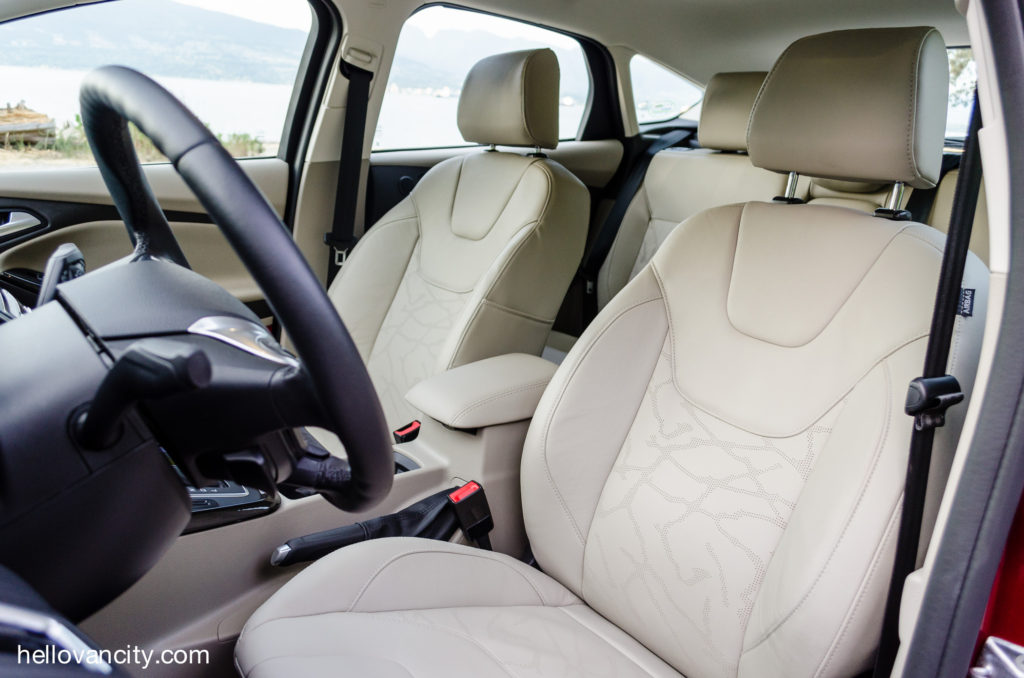 The cabin has an upscale touch with modern necessities like SYNC 3 infotainment system, navigation, dual-zone automatic climate control, heated front seats, rear view camera, push-button start, satellite HD radio and nine speaker Sony audio system.
As part of Ford global sustainability strategy, it is the first automaker to use REPREVE fiber, manufactured by Unifi, in the seats. REPREVE is a polyester fiber made from plastic water bottles and post-industrial waste. Through the use of REPREVE, each Focus Electric keeps 22 plastic bottles out of landfills.
Standard on the Focus Electric is SYNC 3Â infotainment system which helps you keep your eyes on the road and hands on the wheel. With voice control, you can make call & search for point of interest like restaurants, cafes, parks and landmarks. The new interface was easy to navigate and has a clean design layout.
Sync 3 also supports Apple CarPlay and Android Auto. With Apple CarPlay, you will have access to Siri. While with Android Auto, you will have access to Google Voice Search, Google Map and Google Play Music.
MyFord Mobile allow you remotely start and lock/unlock car from your smartphone or MyFord Mobile website. You can also access your vehicle status like odometer, battery and tire pressure and remaining range.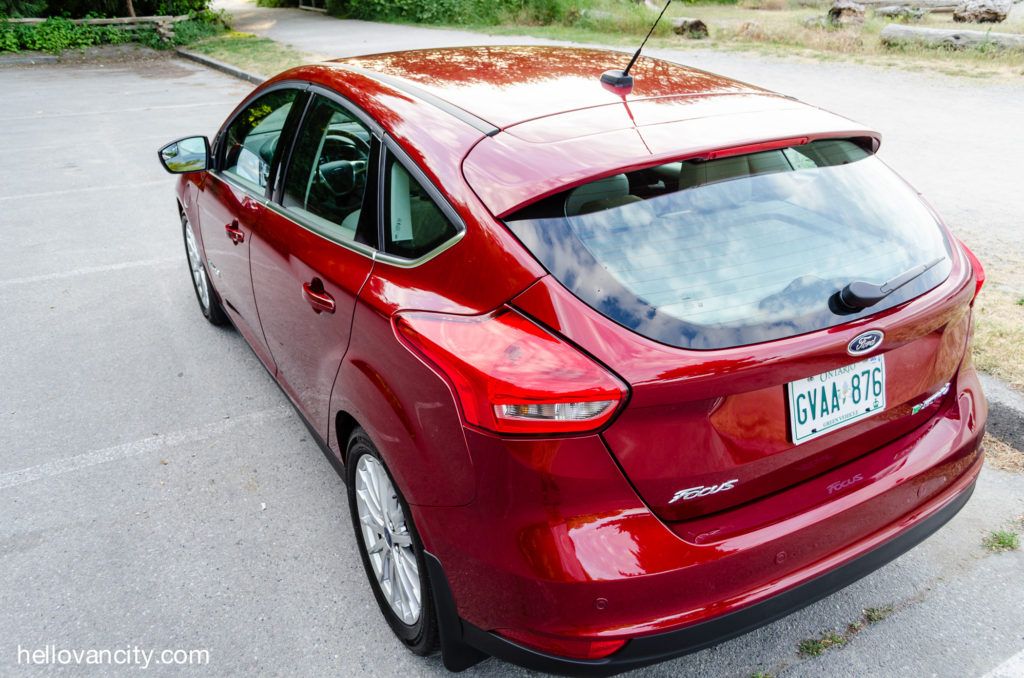 Rearview camera and reverse sensing system are also standard on the Ford Focus Electric. Once the vehicle is in reverse, the rearview camera is activated and the reverse sensing system provides audible alerts to help you avoid obstacles. It was handy when parallel parking & parking at a crowded shopping mall.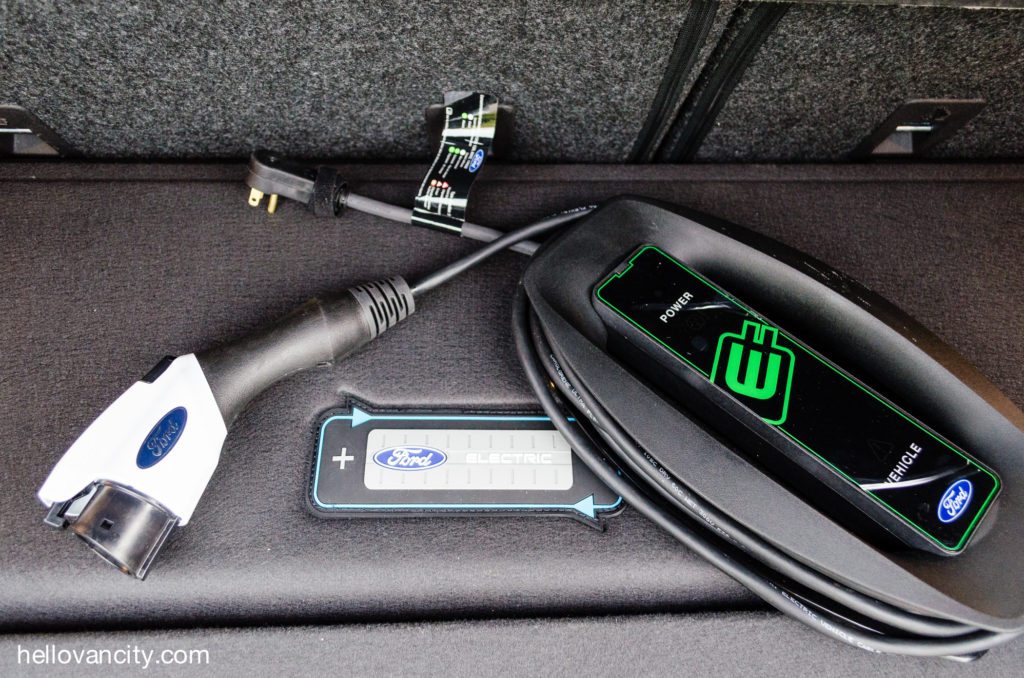 The Focus Electric comes with a 120v wall charger, which you can charge the vehicle at home or any wall outlet. It takes 10 hours to fully charge from empty. It's best to plug-in your Focus after your commute and leave it overnight.
For fast charging, most local malls and community centres have Level 2 chargers. It takes about 4 hours to charge from empty. You can go to Plug Share to find nearby charging station. It has a database of over 500,000 charging stations.

Ford Motor plans to introduce 13 new electrified and have 40% of its vehicles electrified by 2020. They will be a mix of  plug-in hybrids and all electric vehicles. For 2017, the Ford Focus Electric will have longer range of 160 km and can reach 80% of its charge in 30 minutes with DC Fast Charging.